Let's get started
Step 1 -- Log in to your Deel account and select Apps & Perks in the navigation menu.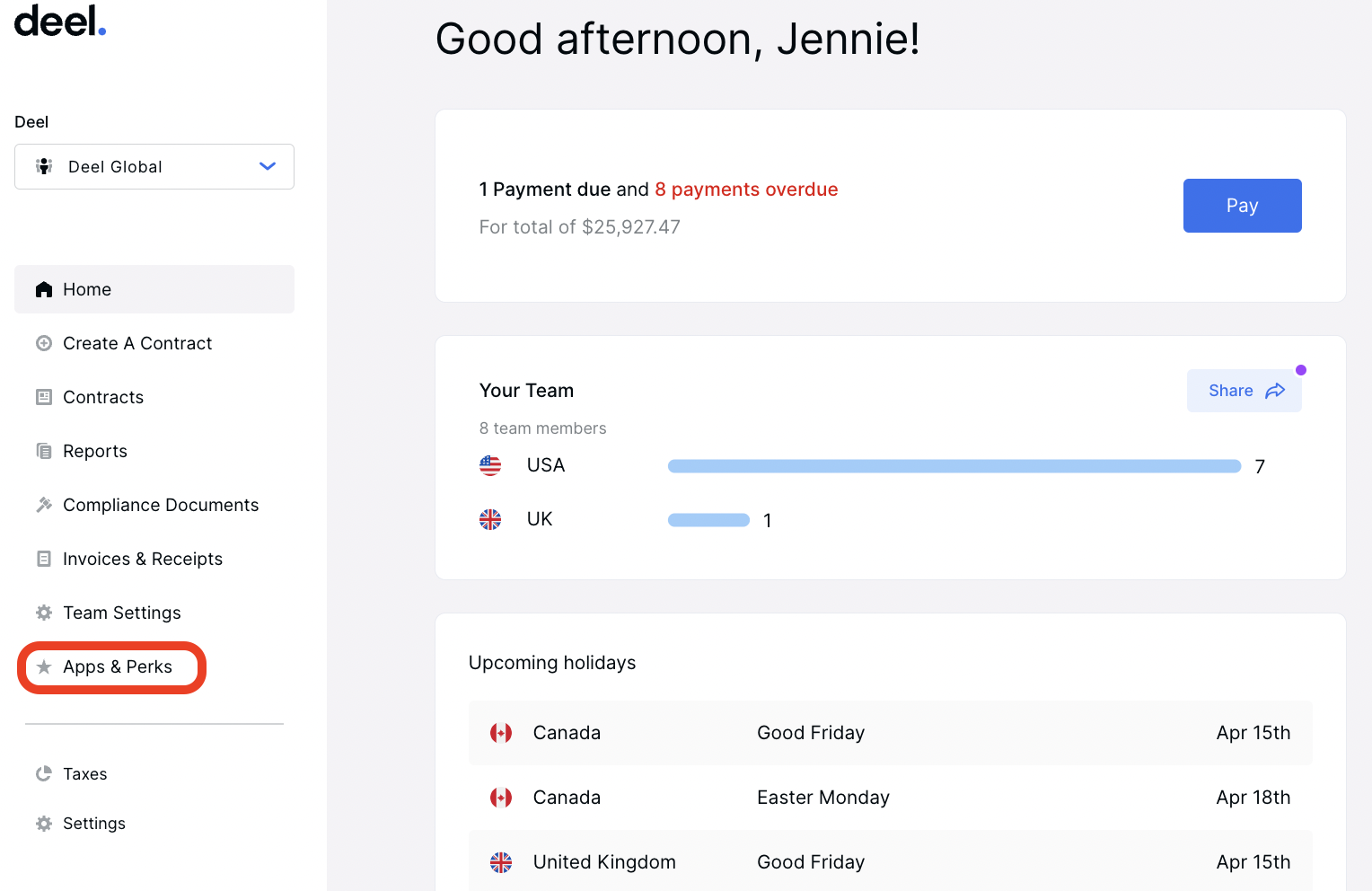 Step 2 -- Select QuickBooks in the Accounting section.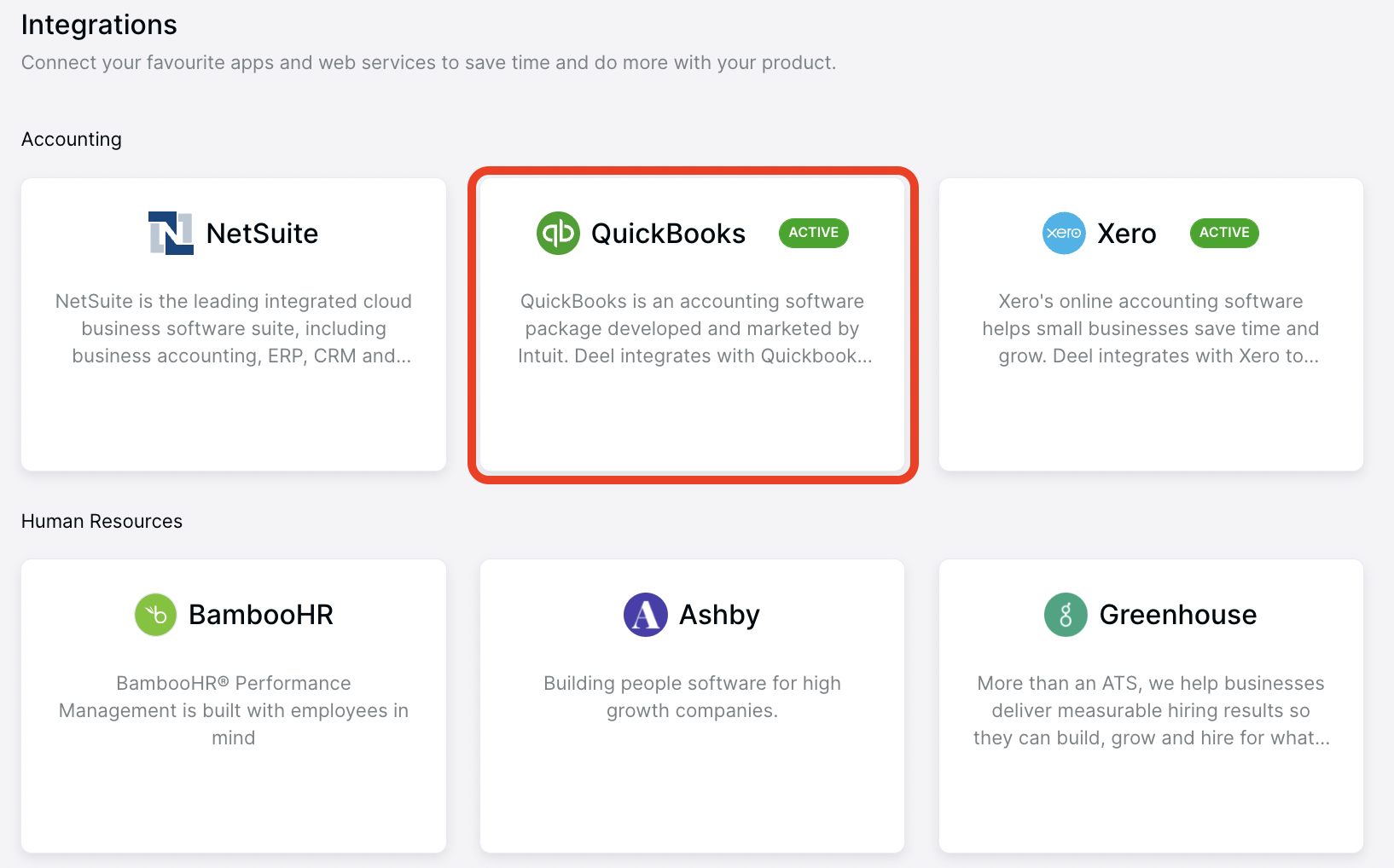 Step 3 -- select the Settings tab and scroll down to Advanced Settings and click View.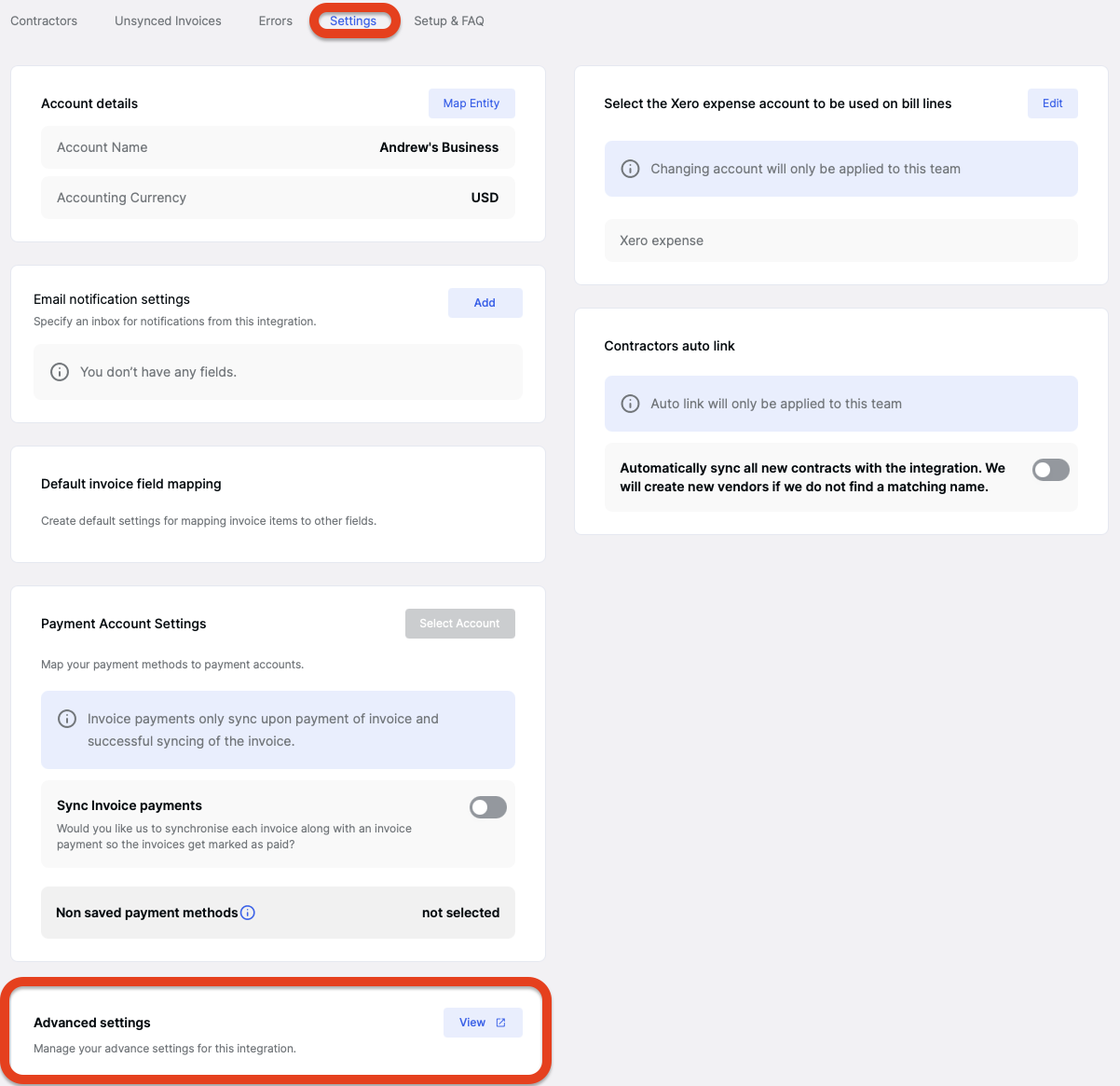 Step 4 -- Delete the integration.
Note: If the integration is being used for multiple teams, deleting it means removing it for all teams.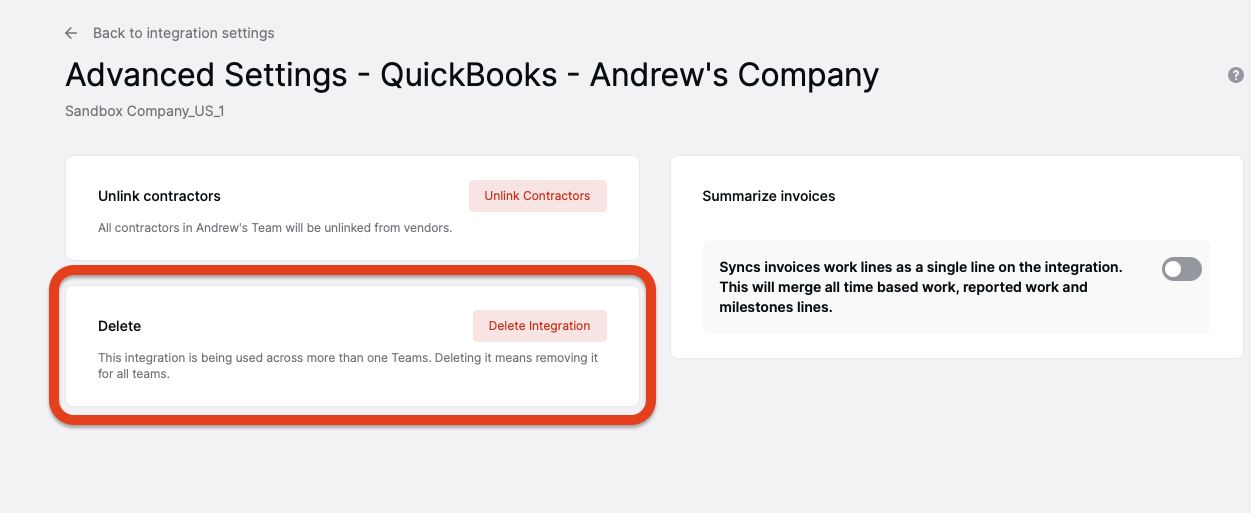 Confirm that you wish to delete QuickBooks.
You have successfully disconnected your QuickBooks integration from Deel!
Feel free to go back to the integrations page and confirm the disconnection.