Overview:
Connecting Deel to your Hibob directory will allow you to seamlessly onboard members of your organization onto Deel in just a few quick steps. You will be able to connect accounts in just a few clicks as long as your service user has been configured with all required directory credentials.
The integration is a 1-way sync from HiBob into Deel and allows you to see your team members and then select them for their data to be mapped into a new freelancer or Deel full-time employee contract, saving you heaps of time.
Kindly please note that this integration is currently in beta mode, and therefore the HiBob and Deel customer facing teams are not yet able to support the integration. If you would like to be a test beta user please reach out to your dedicated customer success manager!
How to setup a HiBob integration?
Here's a short video explination:


Please login into your Deel Client account and on the left side menu click on the "Integrations" tab, select HiBob integration: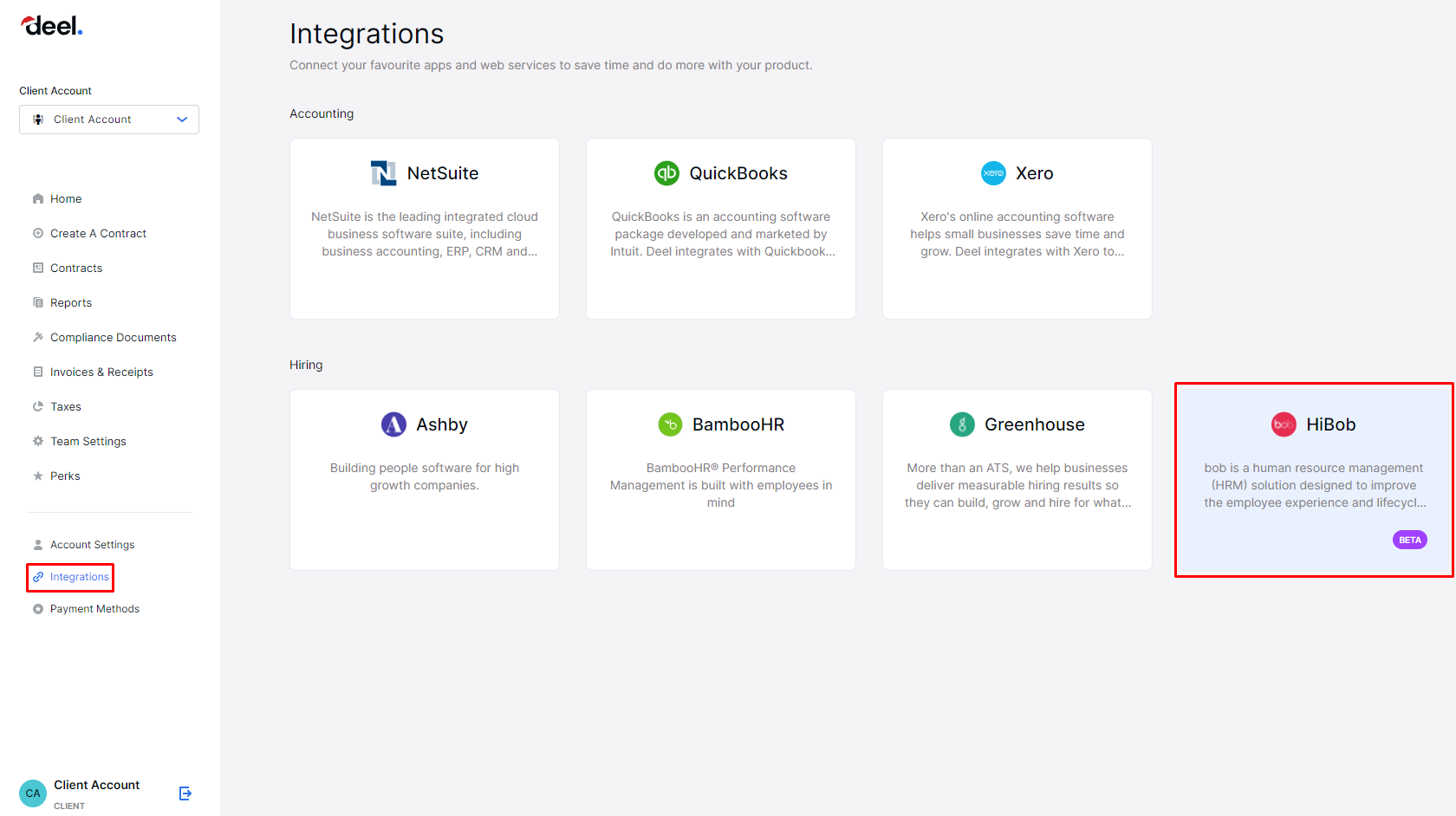 You will receive more information about the HiBob integration and you can click on the "Connect" button on the top right corner: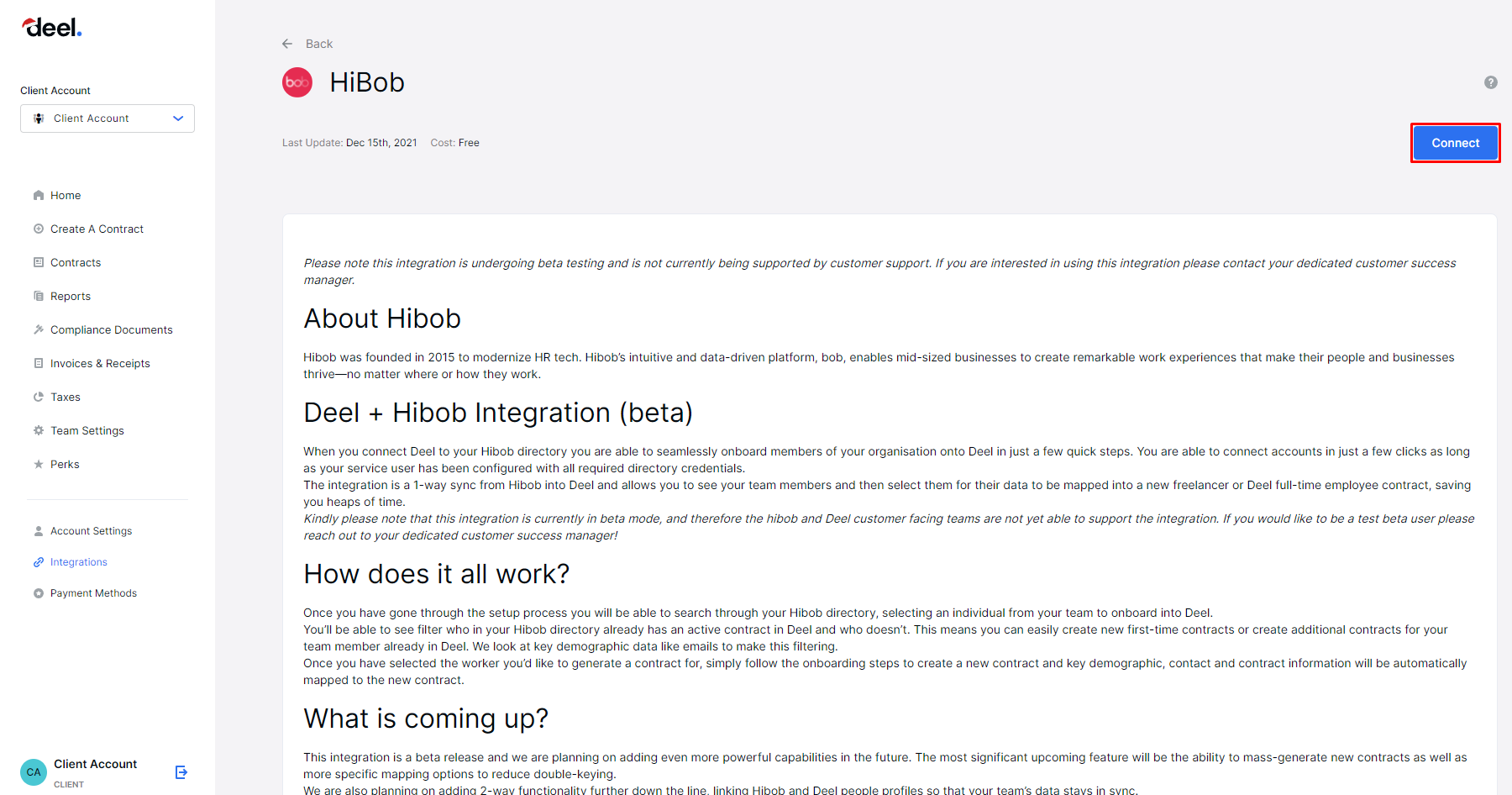 Continue through the process by clicking the bottom left corner button, where you will be prompted to input your HiBob Credentials to sync your HiBob information: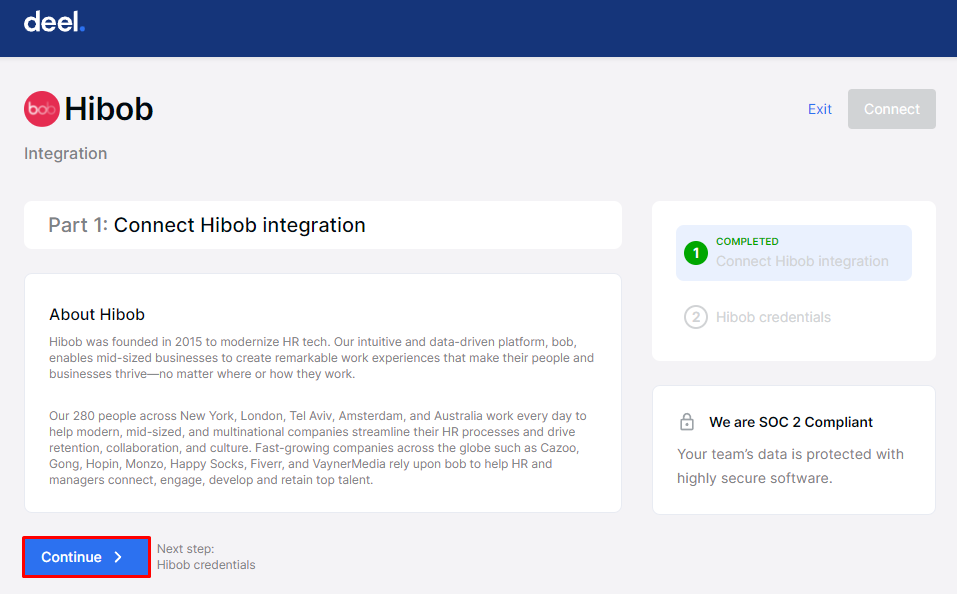 You can do this by either selecting to use the User service ID and Token, or using an API key:



For the User service ID and Token please:
1. Sign in to Hibob.
2. Go to 'Settings', and under 'Account' click 'Integrations'.
3. Go to 'Service Users' app in 'Automations' section.
4. Either click 'Create New Service User' to get credentials or use existing service user.
5. User service ID and Token to create connection.

And, for the API key please:
1. Sign in to Hibob.
2. Click your avatar in the upper right.
3. Select API Access in the dropdown.
4. Copy and add the Access token.
5. Select all Approved scopes boxes and save.


After this process is completed, you will have completed the setup: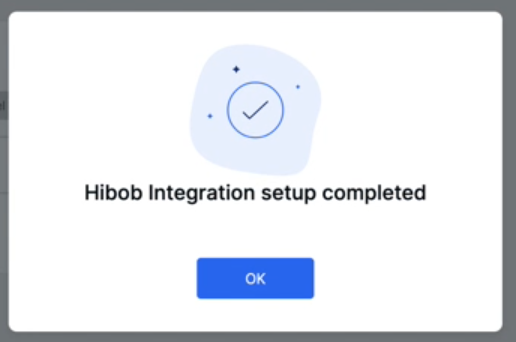 You should now see your HiBob team members available and can click on "Onboard [Team Member] in Deel" button and select the preferred contract type to seamlessly create a contract with them over Deel: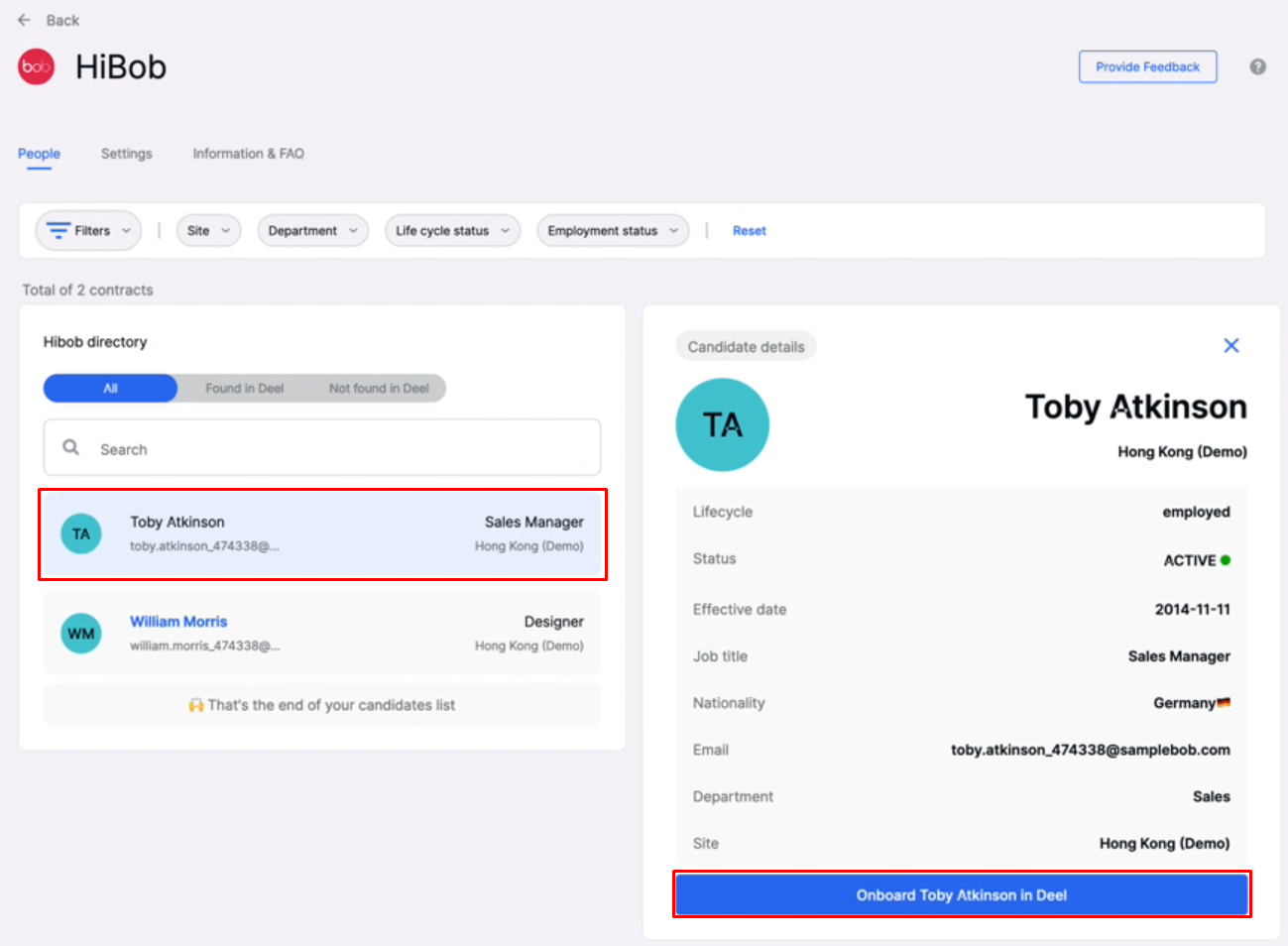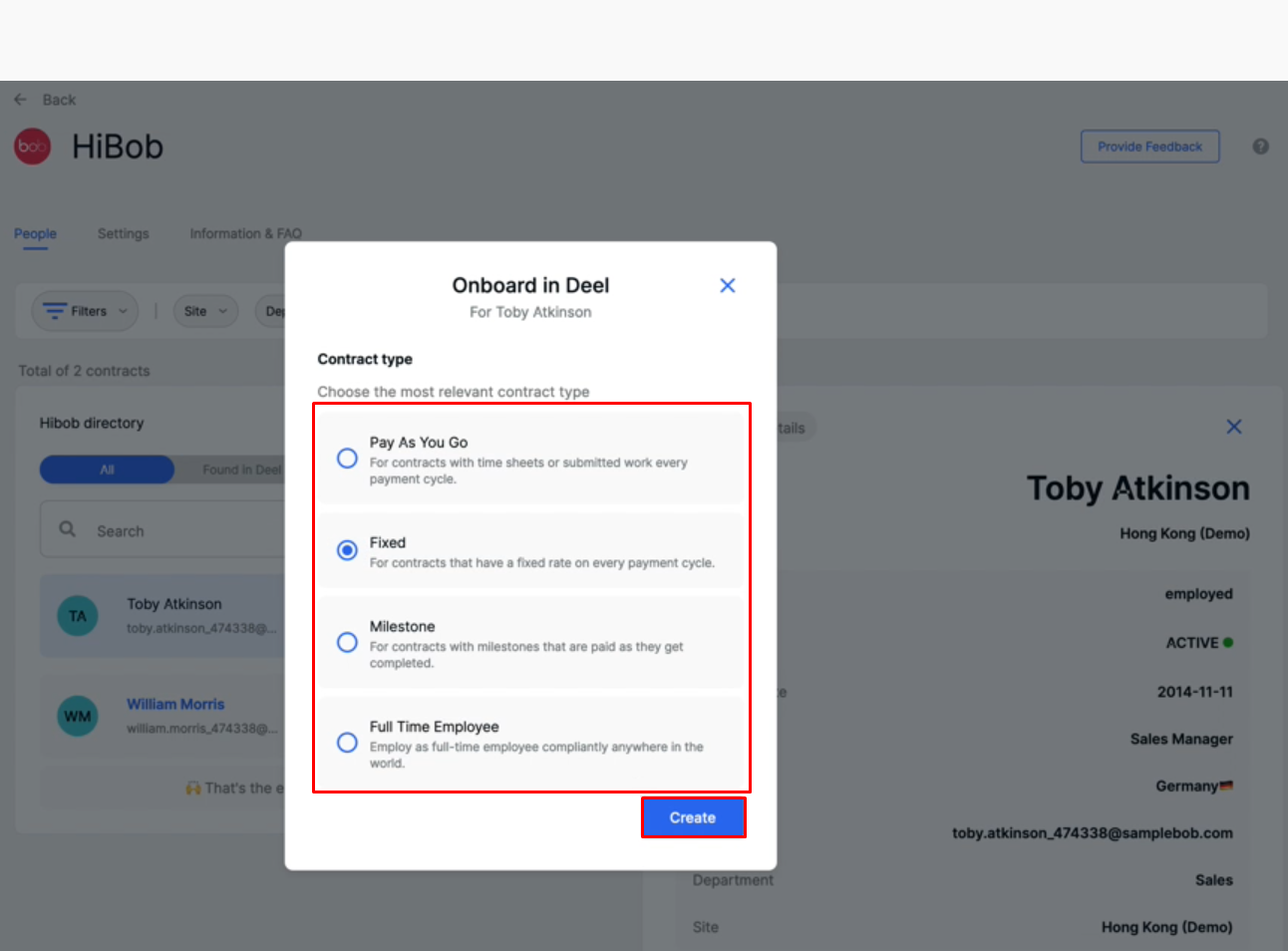 If you have any additional queries, please contact us. We're here to assist you 24/7!