Employment verification letters are easily available for download! You'll be able to begin the process directly from your home page.
You can download the standard Deel verification letter as proof of income and employment for official applications.
We can also create a customized letter if you need within a few days.
How to download a standard employment verification letter
✅ Step 1 – Click View Now on the purple box from your home page
This will automatically bring you to the Compliance Documents tab

✅ Step 2 – Click Download on the employment verification letter box
Your employment verification letter will download to a PDF.
If you have popups blocked, you may need to accept them to access your download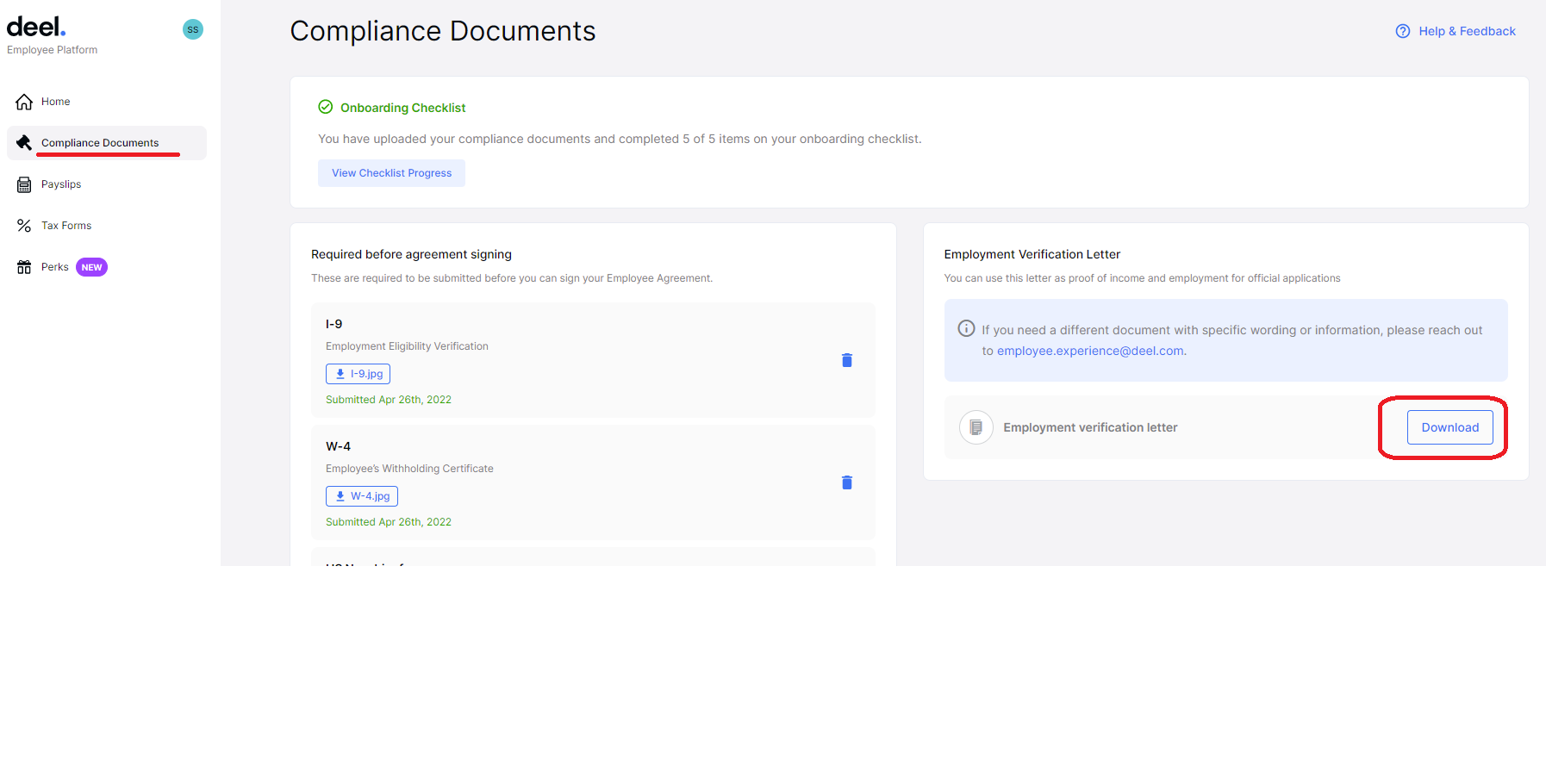 This is the standard format of an employment verification letter from Deel.
If you need customized information on your letter or have an application that you want Deel to complete, you can also request that from the app.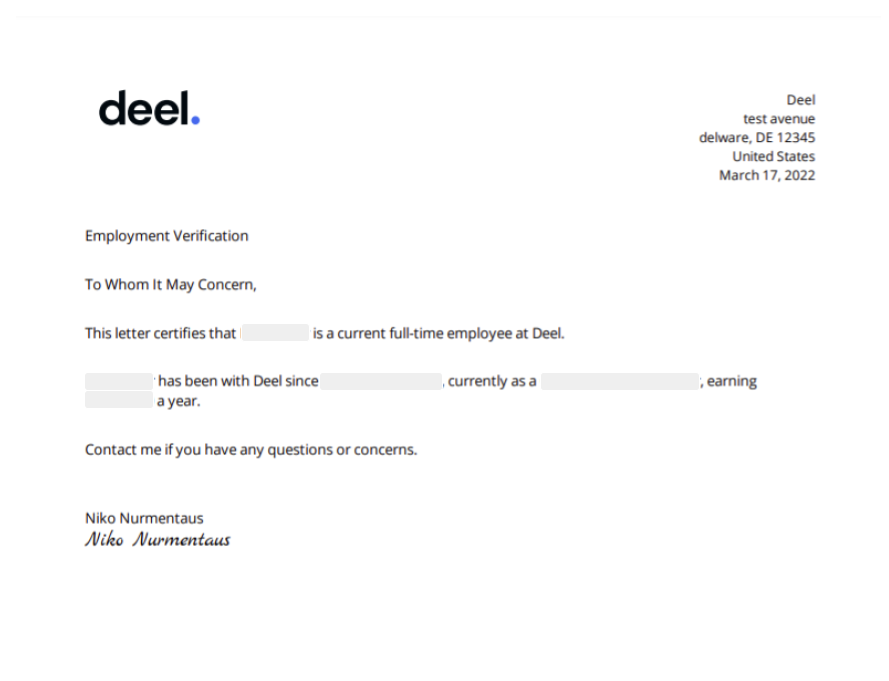 How to receive a customized Employment Verification Letter
✅ Step 1 – Request customized verification letter
Select (1) Compliance Documents and click (2) request here in the Employment Verification section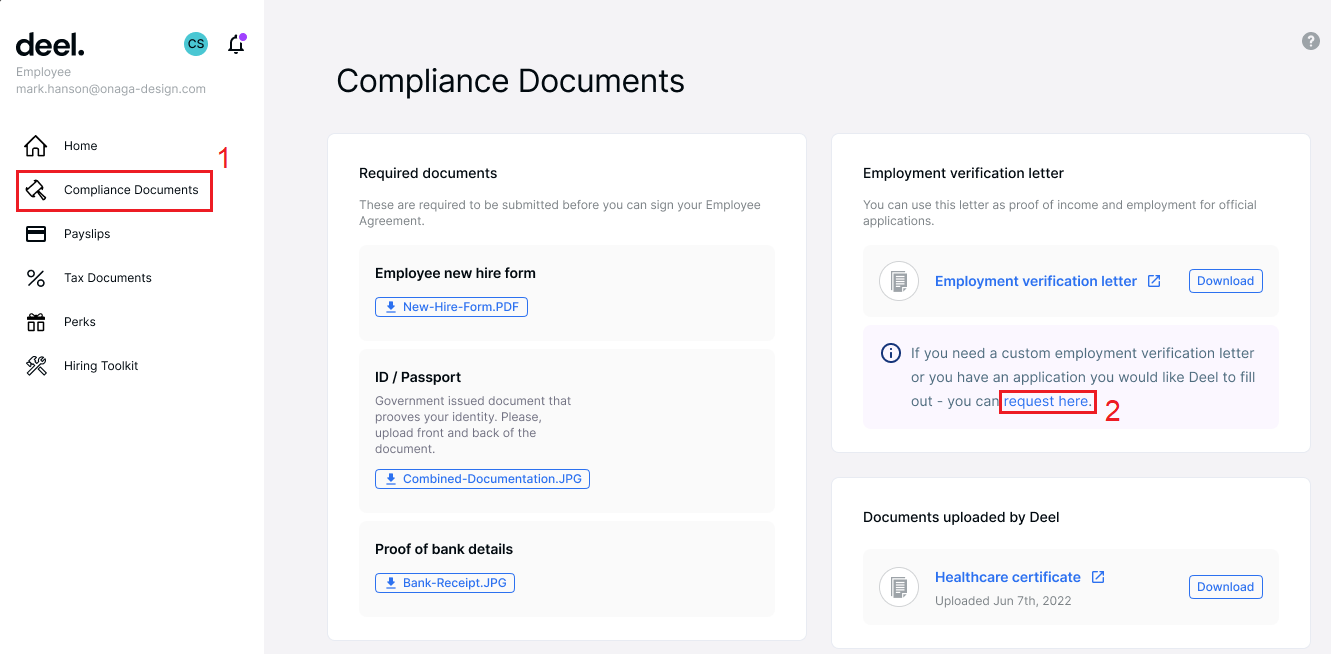 ✅ Step 2 – Click Start
It may take two business days for Deel to review and prepare your personalized document, so please be patient!
Some requests may require a review from our legal team, so the preparation may take even longer.
We will contact you via email if additional information is needed.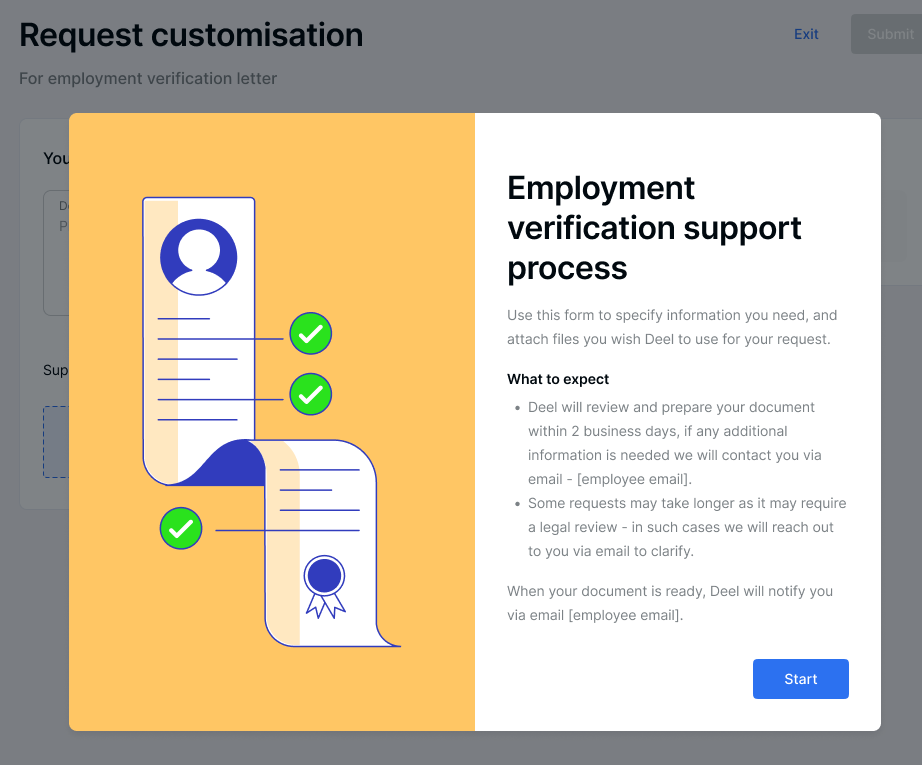 ✅ Step 3 – Provide details about your request and click Submit
Please explain the specific information you wish to include in your verification letter, including who the letter should be addressed to.
You may request details like salary, title, and more.
Upload any supporting files that you need, or any applications that you want Deel to complete.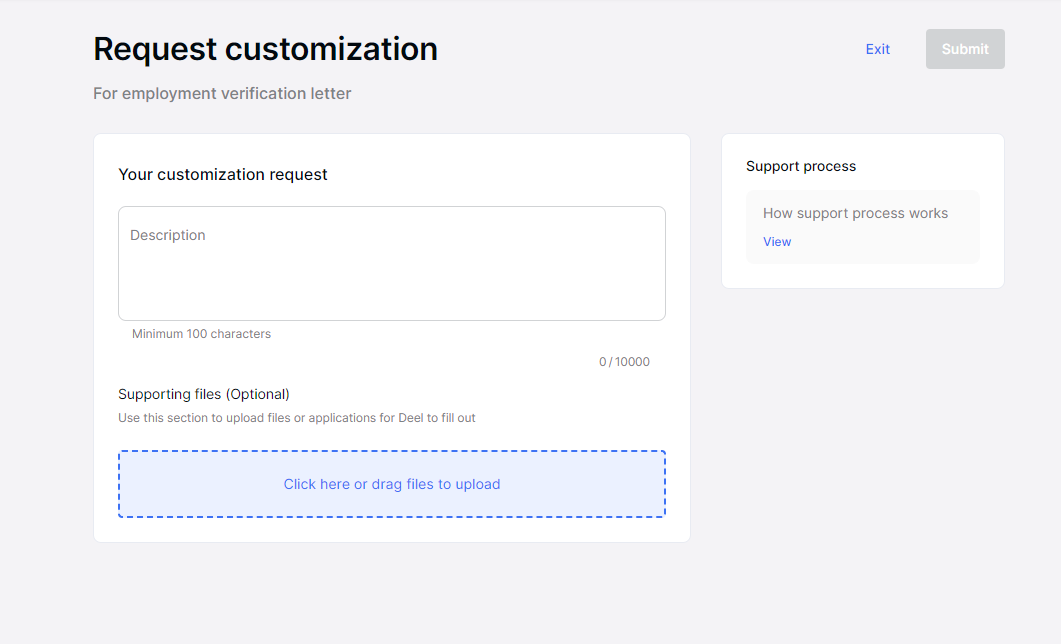 We will email you when your document is ready.
You will see a notification on your home page that the letter is ready to view.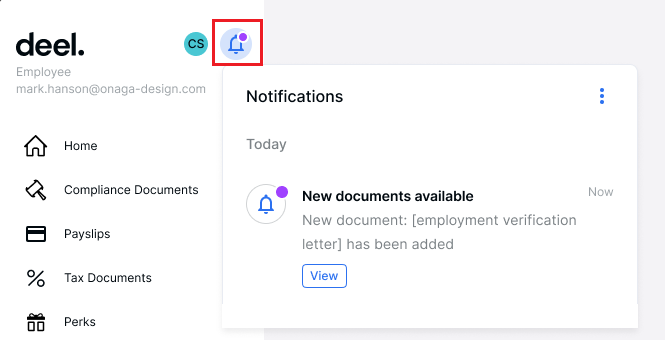 ✅ Step 4 – Download Employment Verification Letter
Select (1) Compliance Documents and download the document from the (2) Documents Uploaded by Deel box.
If your country requires verbal confirmation of employment in addition to a letter, please follow these steps.