You can create your own customized document types for your Deel HR Direct Employees to upload.
While custom documents are not required to be uploaded for new workers to complete their onboarding, it does allow you to more easily store and manage worker documentation directly on the Deel platform.
In this article:
How to request a custom document
✅ Step 1 –
Request custom document
Select (1) Organization Settings on your home page, select the (2) Document Management tab, and click (3) Add Custom Document Type.
New direct employees can still complete their onboarding before they upload your requested custom documents.

Custom documents will not be verified by Deel. We recommend that you verify them yourselves.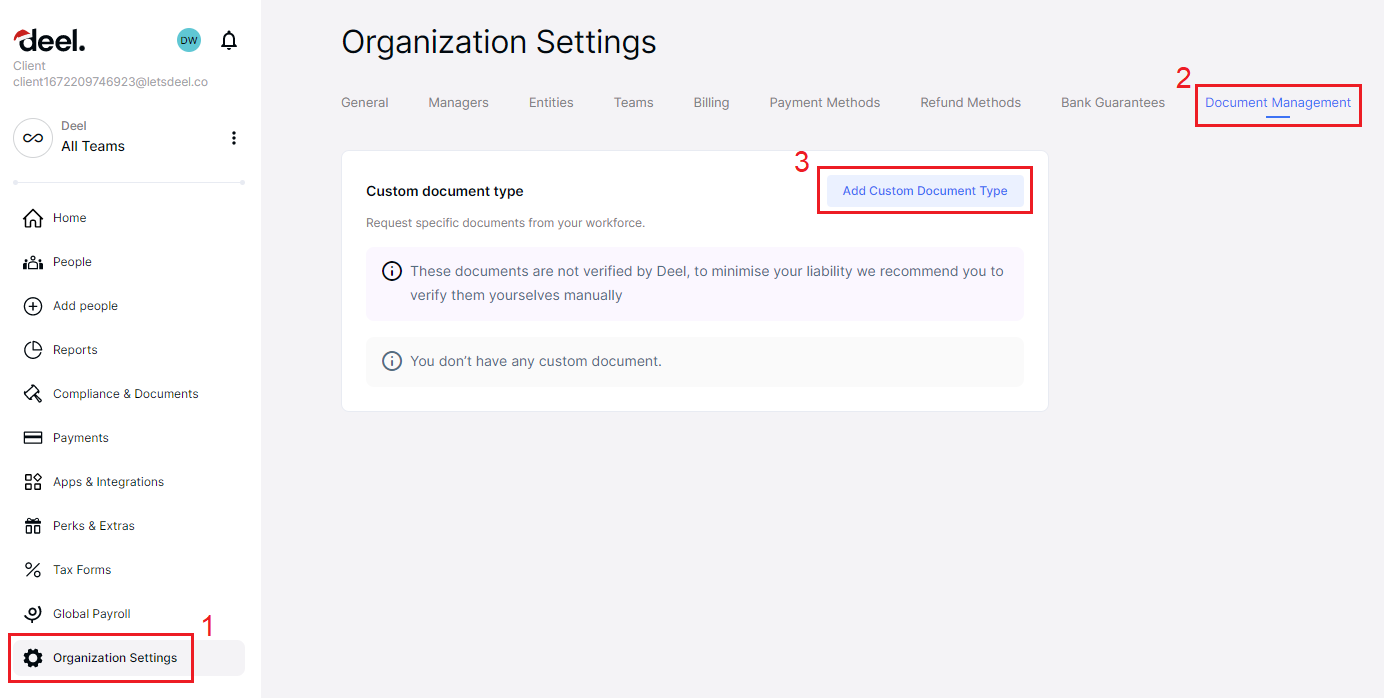 ✅ Step 2 –
Add custom document details
Fill out the document name and an optional description.
You can upload a file, if needed.
If you want to only request this document for workers from specific countries, click the Edit button and choose the countries.
Click Add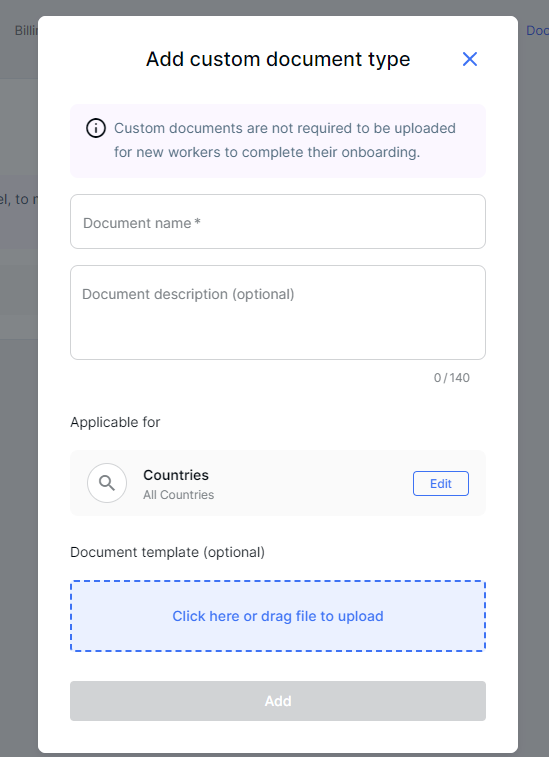 How to delete a custom document type
✅ Step 1 – Click on a customized document type
You can find your custom document types from the Organization Settings tab on your home page, then selecting Document Management.
Click Edit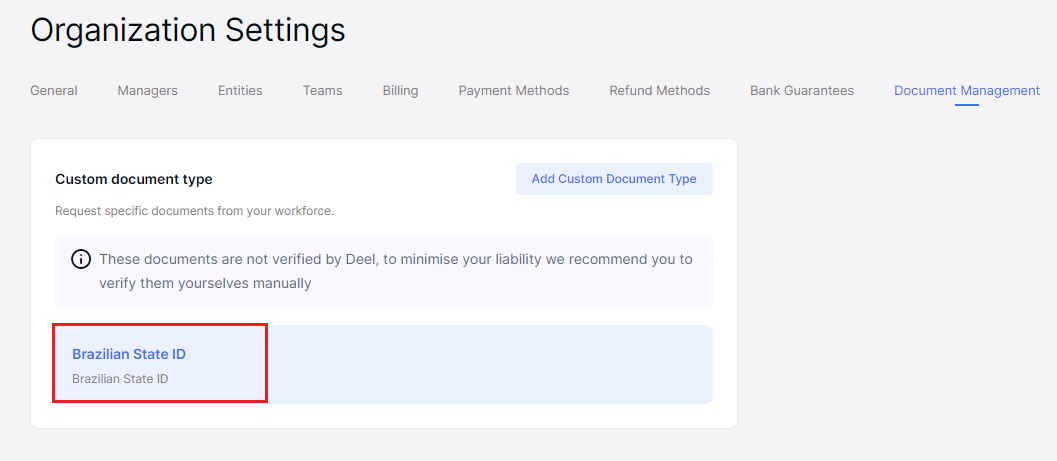 ✅ Step 2 – Click Delete
You can not undo this action, and your HRIS direct employees will no longer be able to upload documents in this category.
All previously uploaded documents will still be kept inside the profiles.