Your client may require you to sign a non-disclosure agreement as part of your working relationship.
NDAs can be added to any contractor contract and to direct employee contracts.
You can sign this agreement on the Deel platform.
In this article:
What is a Non-disclosure agreement?
What Is a Non-Disclosure Agreement (NDA)?
A non-disclosure agreement (NDA) is a legally binding contract that establishes a confidential relationship.
The party signing the agreement agrees that any sensitive information they may obtain will not be made available to any others.
An NDA may also be referred to as a confidentiality agreement.

Deel's pre-written NDA form is considered a non-mutual NDA agreement.
How to sign the NDA
✅

Step 1 - Review the NDA

After your client has created and signed the NDA, you will see a prompt in the My Tasks section of your home page to review the NDA agreement.

Click Review.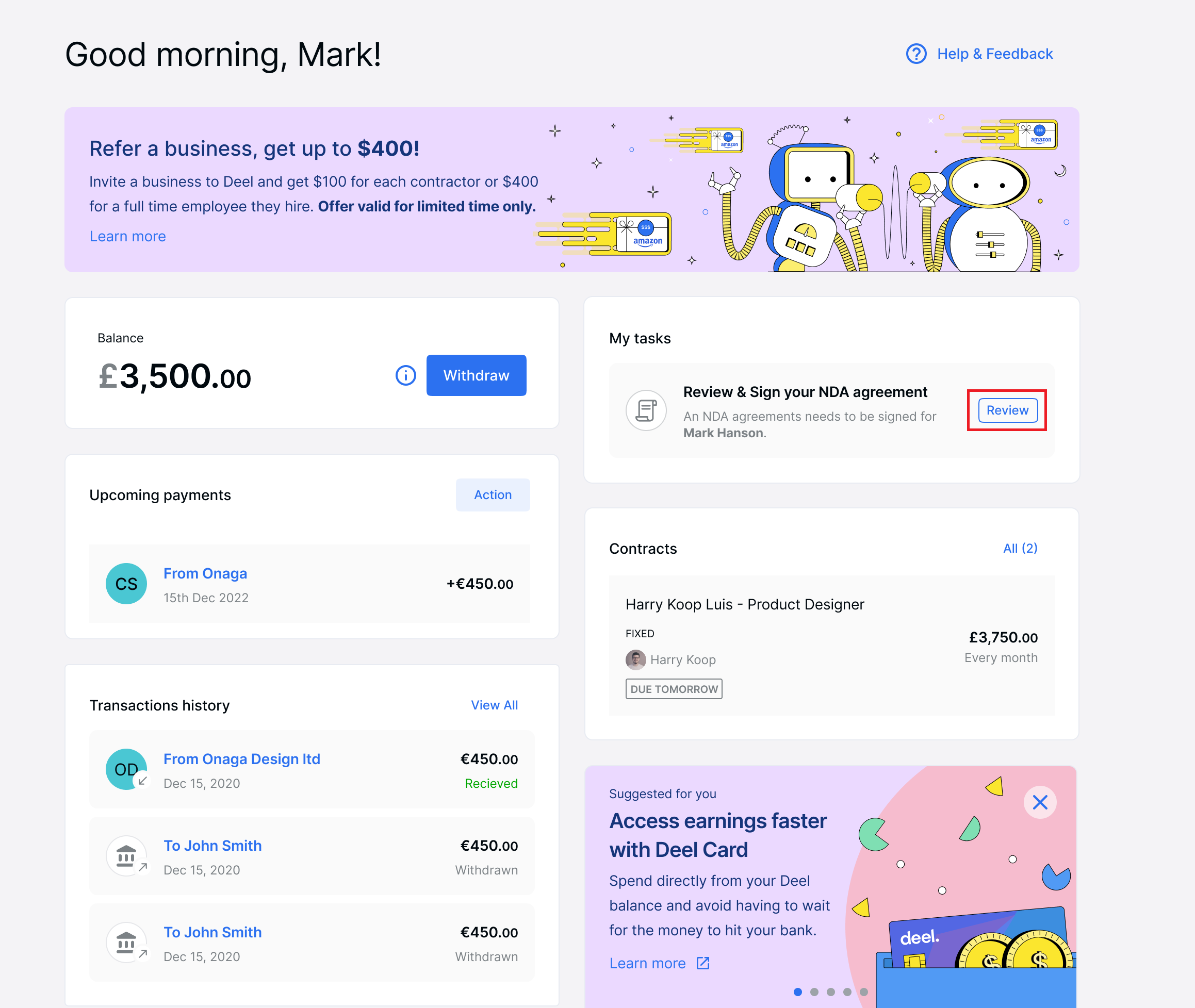 You can also select the Compliance Documents tab and click Review NDA.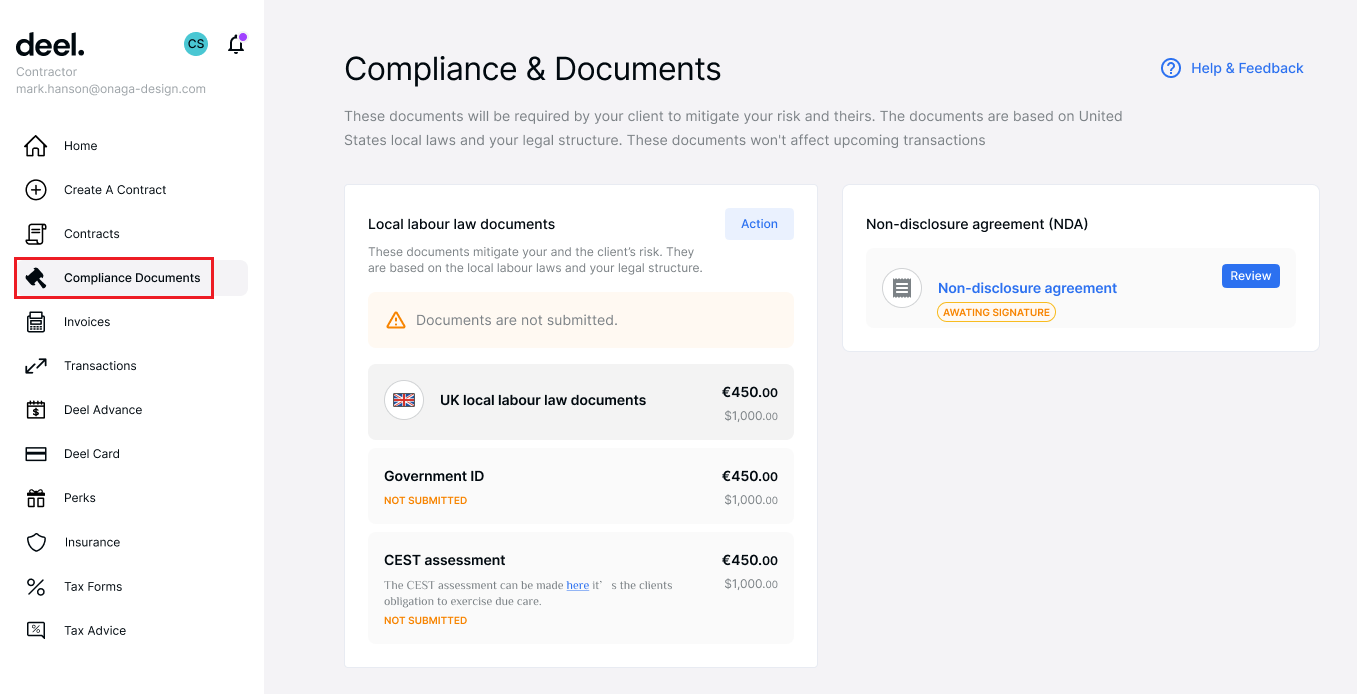 ✅

Step 2 - Agree and sign

After you review the NDA agreement, click Agree & Sign to continue.

You can also click Reject, and provide a reason for the rejection that will be shared with your client.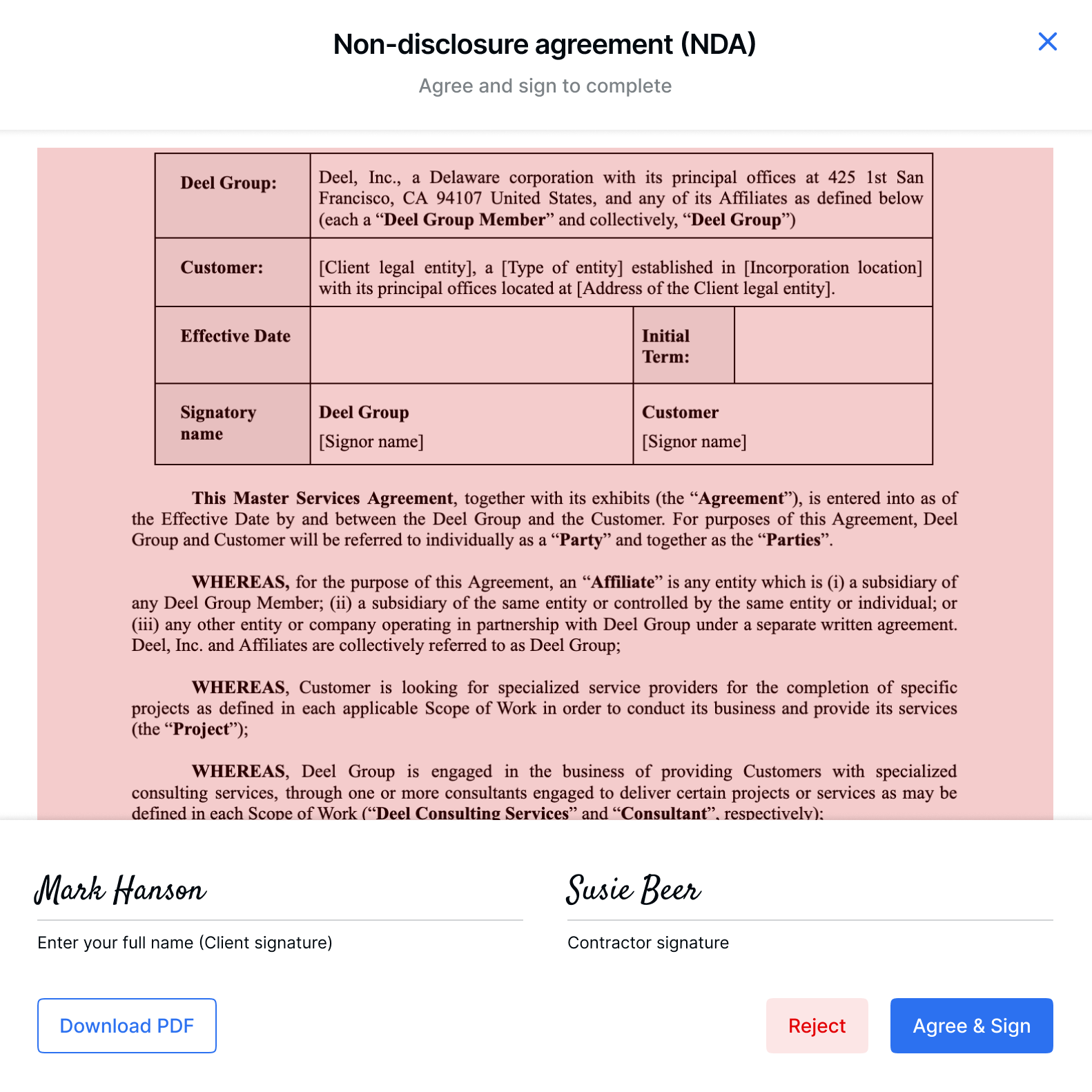 ✅

Step 3 - NDA is active

After you sign the NDA, the status of the NDA in the Compliance & Documents section will change from AWAITING SIGNATURE to ACTIVE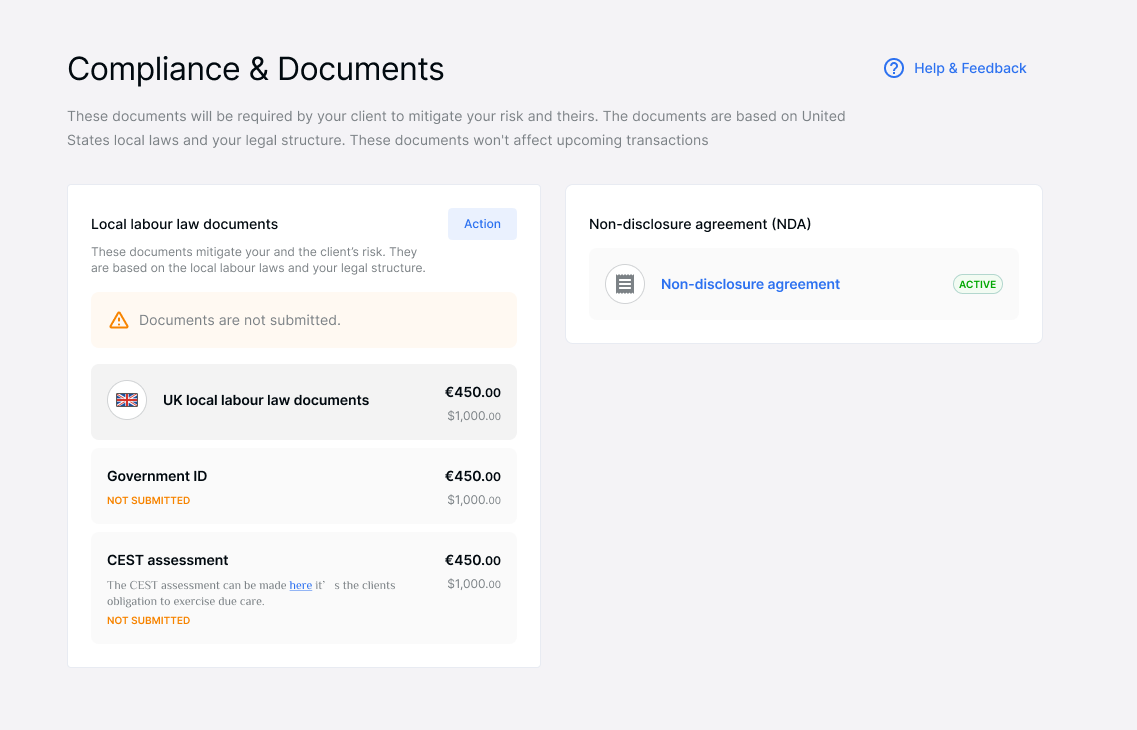 FAQs
[ACCORDION]
I don't understand the language of the NDA. Can you translate it?
We do not offer translations.
The standard Deel NDA template is in English.
As an alternative, you can ask your client to upload a customized NDA in the language that you need.
[ACCORDION]
What happens if I don't want to sign the NDA?
It is the sole decision of your client or employer on how to proceed if you don't sign the form.
[ACCORDION]
Is Deel's NDA legally binding?
While the agreement is binding between the client and worker, Deel is not responsible for the enforcement of a possible NDA violation.
If there is a breach in the NDA, it will be up to the client's discretion on how to proceed without Deel's involvement.
[ACCORDION]
Can I create an NDA?
No, if you want to create an NDA please reach out to your client first and they can initiate the process.
[/ACCORDION]