Deel partners with health insurers who understand remote working, both in your country and internationally.
We have exclusive discounts that make it safer than ever to work with remote teams.
Learn more about health insurance for remote workers in our Deel blog post.
Requesting a quote from our health insurance partners can be done in just a few clicks.
✅ Step 1 – Select the (1) Insurance tab and (2) choose your location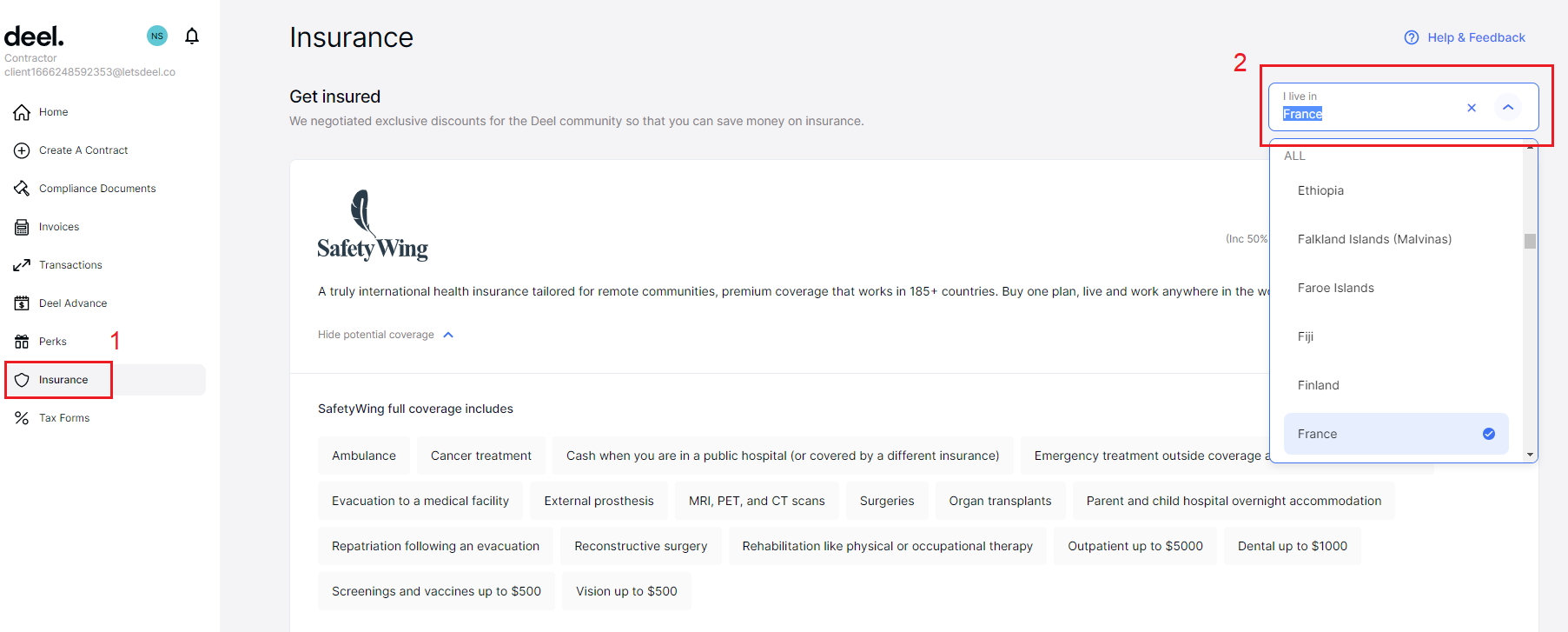 ✅ Step 2 – Click Apply for Coverage
You will receive a follow up email from the insurer. Complete the set up process on their website.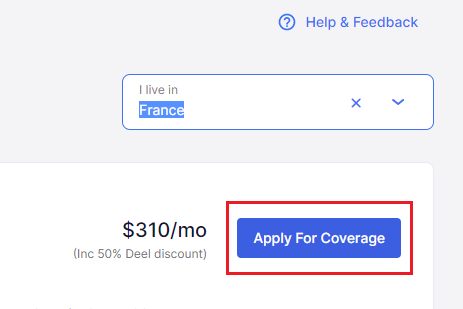 With Deel health insurance you can:
Get general health and long-term-stay travel coverage in 178 countries, just about everywhere except Canada
Set up your policy in minutes, entirely online, without additional paperwork or going to the insurer's office
Get flexible add-ons as your needs or location change
Choose the insurance plan that fits your needs and get exclusive discounts