This article explains how contractors can create invoices and send them to clients that do not hire and pay through the Deel platform.
While most contractors are paid by clients who use Deel, it is possible to manually create a invoice for a non-Deel client, called an External Invoice.
To learn more about invoicing your Deel client, please see: Guide To Contractor Invoices & Adjustments
Contractors can easily see all invoices, both for Deel clients and non-Deel clients, with the Invoices tab.
How to Create An External Invoice
✅ Select the (1) Invoices tab, select (2) External Invoices.
Click (3) Create External Invoice.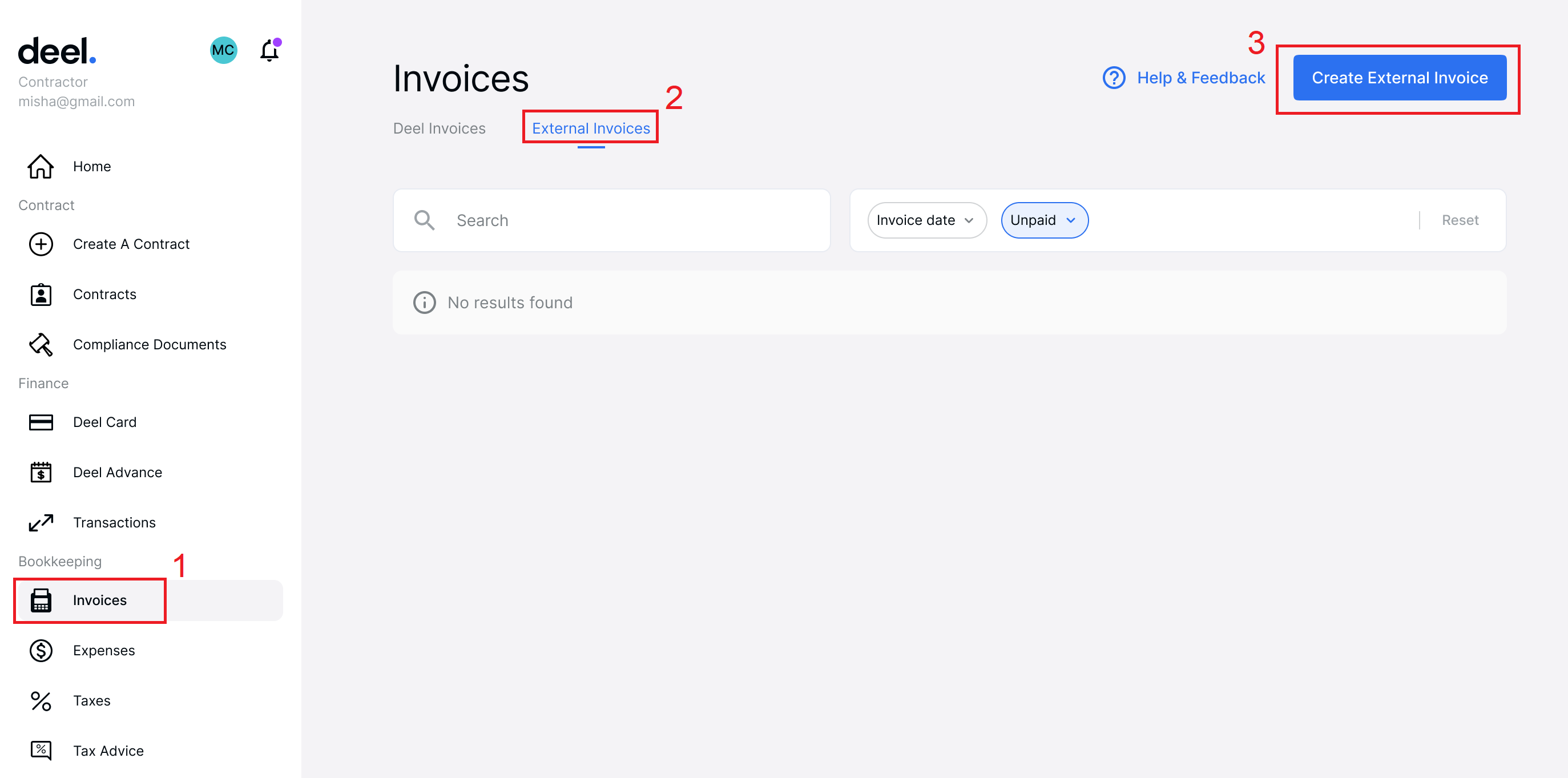 ✅ Step 2 - Send invoice to client
✅ Step 3 - Review invoice list
All of your external invoices can be viewed by selecting the External Invoices tab.
You can sort by client name, invoice type, creation date, or amount.
In the amount column you will see the invoice payment status.