If an employee has a qualifying life event (QLE), this will make them eligible to update their benefit elections. In such a scenario, the employee will submit a QLE request for approval. 
This article shows how clients can review requests for Qualifying Life Events that have been submitted by employees.
✅ Step 1 - Select Special Enrollment Period Requests
To review requests for QLE, go to the Benefits Tool in your Homepage and select Special Enrollment Period Requests.
You can now review all QLE requests made by employees.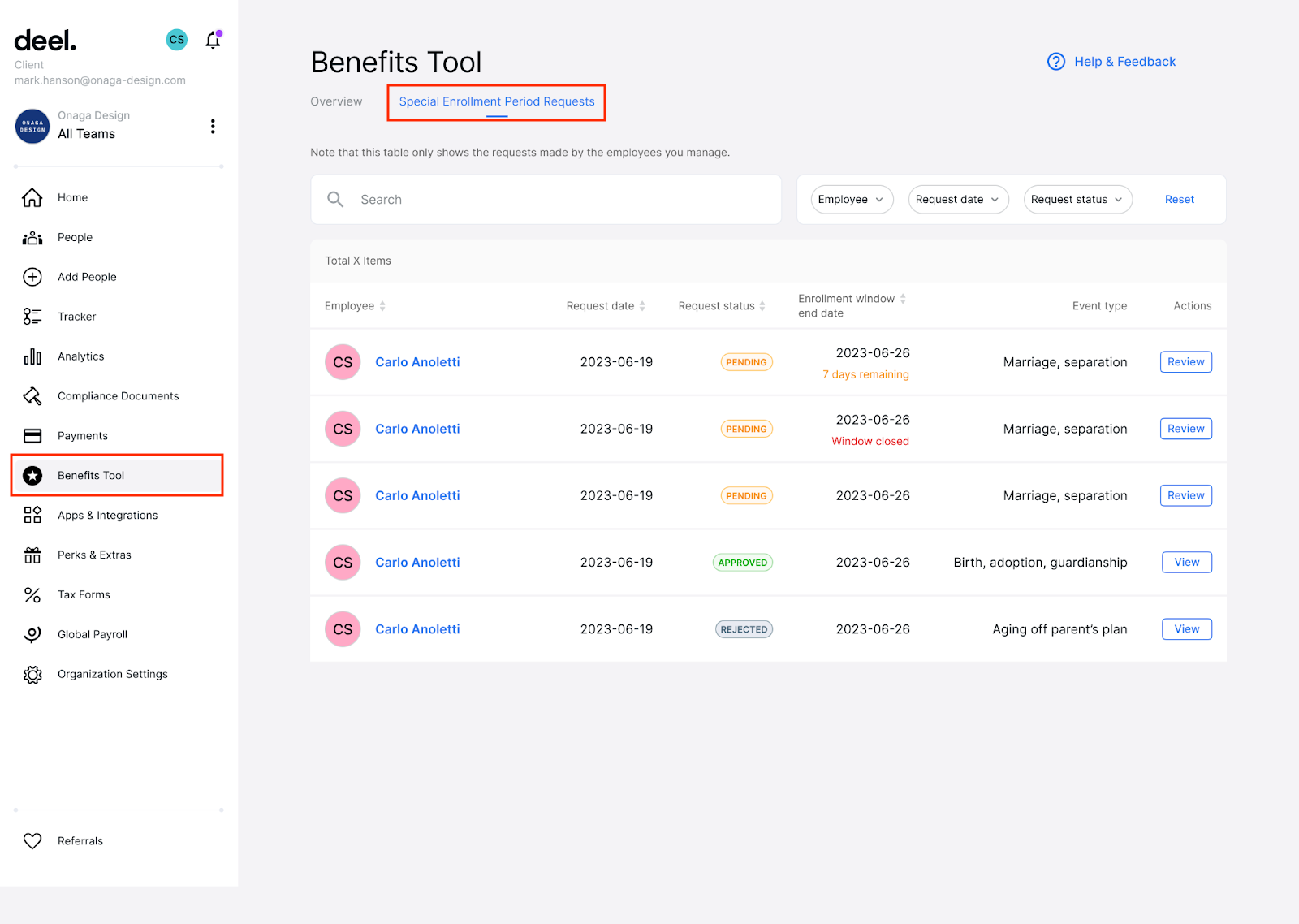 ✅ Step 2 - Review the employee request
Select the employee whose request status is Pending and click on Review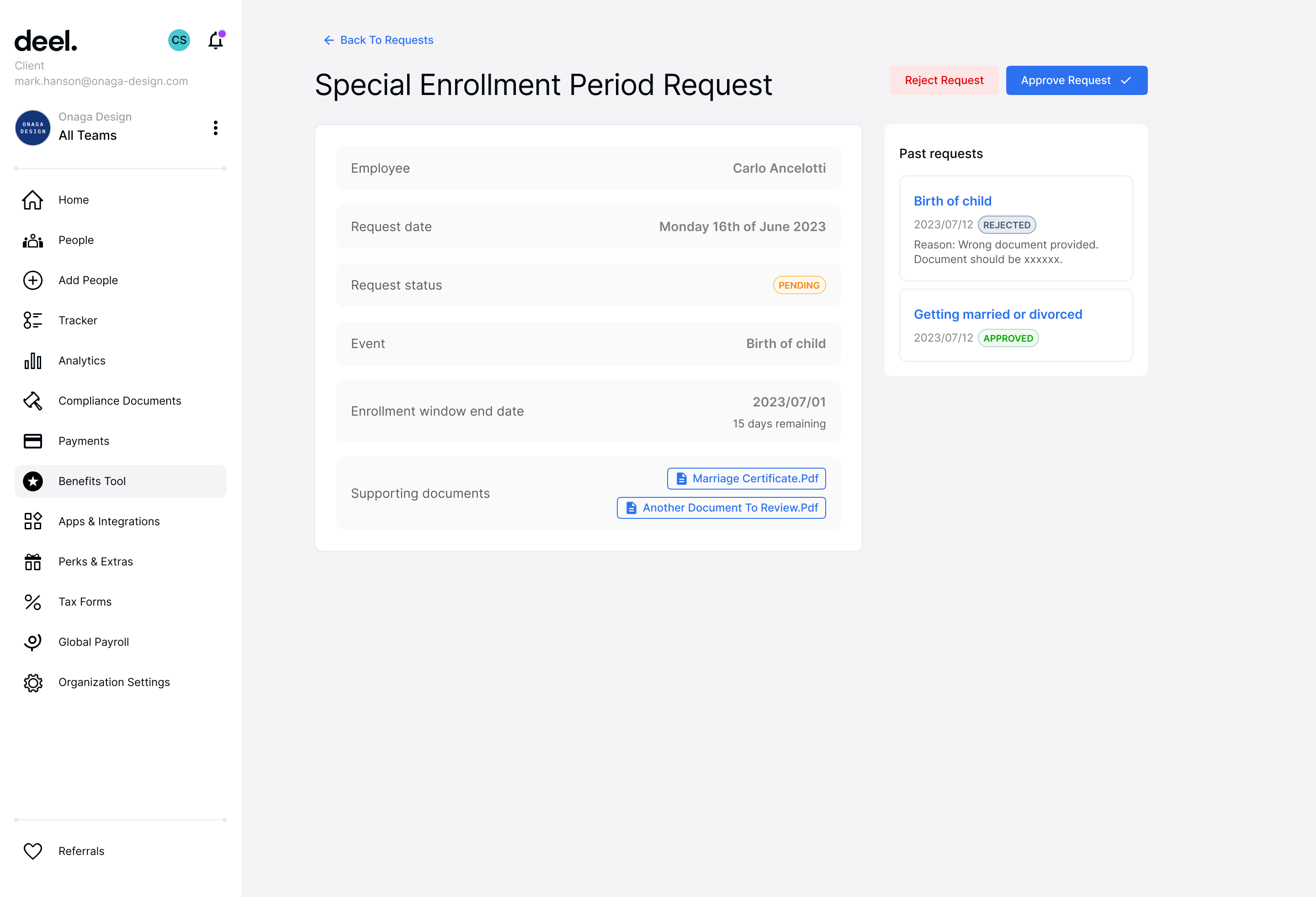 ✅ Step 3 - Approve/ Reject the request
You can view the request details and approve or reject the request.
If you reject the request, the system will prompt you to provide a reason for rejecting this request which will be shared with the employee.