Once you've requested a quote for a full-time employee described in this article, you'll get a quote within 24 hours.
After that, you'll be able to review the quote to better understand the hiring costs associated with a full-time employee.
We break down quotes into three cost categories:
Gross salary per month: This is your input when you request the quote

Employer cost: The mandatory statutory benefits, taxes, or fees the government requires the employer to pay when hiring in a particular country. These are additional to the employee's gross salary

Management fee: The fee for using Deel's service
If you'd like further details on your quote, quickly download it to view the breakdown of the employer cost.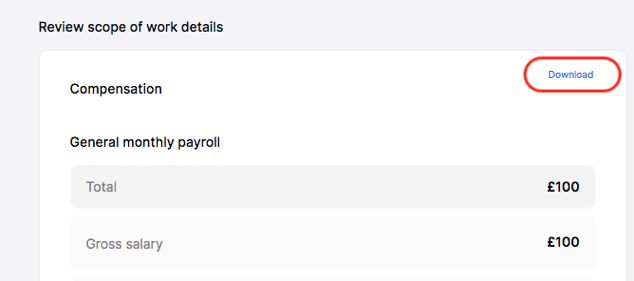 Once everything looks good, you can take the next step to review and sign the contract. We'll handle the employee onboarding from there.