This article is for clients hiring employees through a Deel Employer of Record (EOR). If you are looking to hire a full-time employee through your own local entity, please see our section on Global Payroll.
You can create a full-time employee contract with ease from your Deel dashboard.


✅
Step 1 -- From your Deel dashboard, select
Create a Contract
from the navigation menu, and then select
Full-Time Employee
to open the contract window.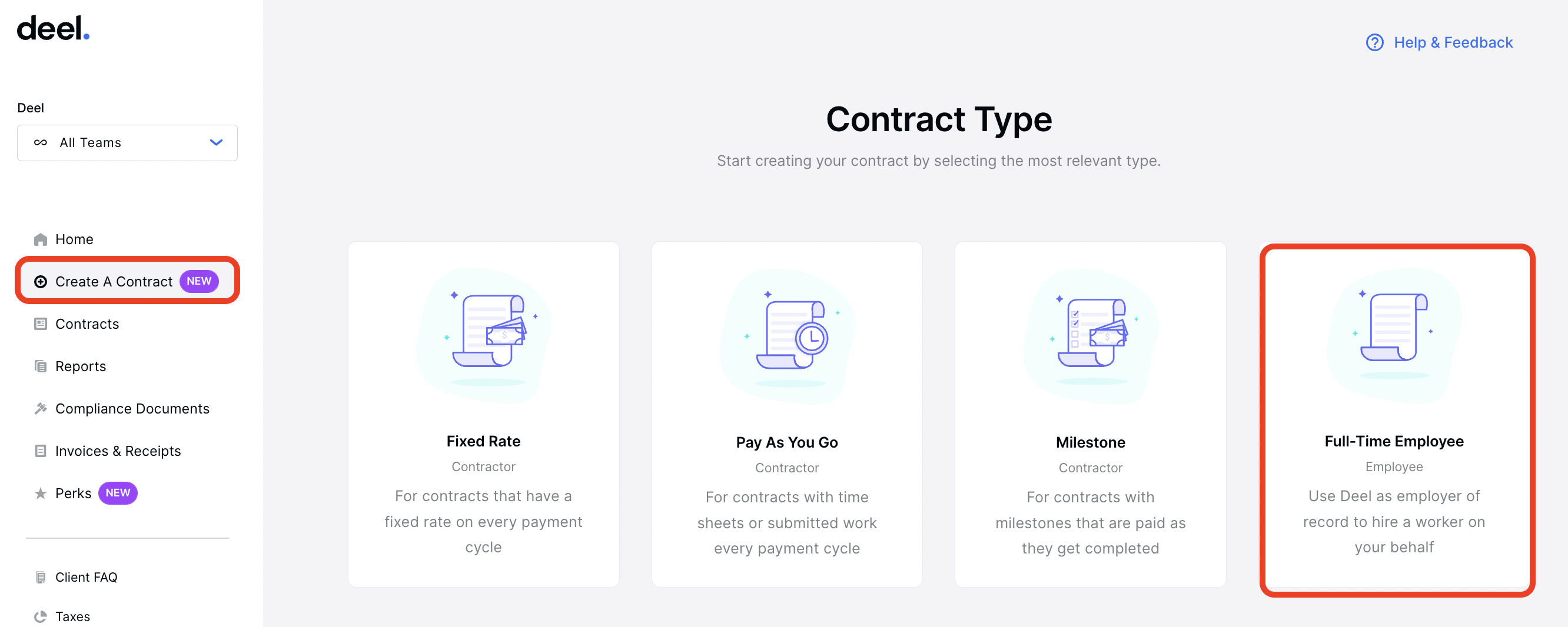 ✅
Step 2 -- Navigate through the Employee Contract information windows and provide the necessary information.
When you complete all mandatory fields the Next button will turn blue. You can return to previous windows at any time by selecting Back.
First, enter the employee's personal details, location of employment, and indicate any visa requirements.
If you don't have the employee's email address, postal address, or ID information don't worry you can add this information later.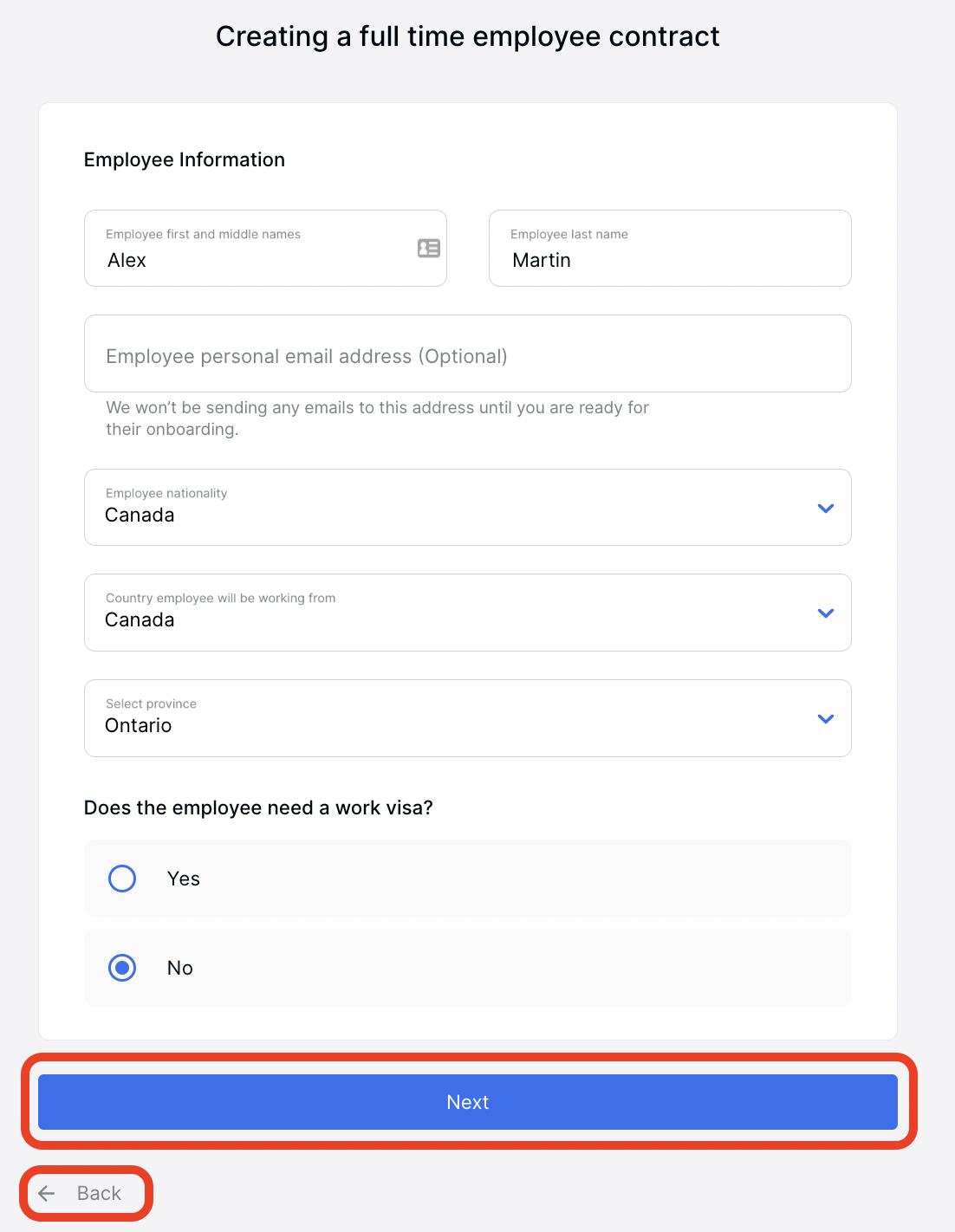 ✅
Step 3 --
Enter contract details including:
Entity and Team: For employees hired through a Deel EOR ensure select Deel EOR as the entity.
Seniority Level and Job Title

For compliance reasons, we are unable to accept C-Level or Founder job titles

C-Level and Founder titles may be changed to "Head Of" to permit EOR contract services

Job Scope:

A summary of duties, accountabilities, and expectations

You may use one of our pre-populated job scope templates

Please make sure that you clearly explain the job duties and adhere to the following guidelines for compliance purposes:
Refer to your company as "the company"
Ensure all job duties are listed
Refrain from job ad verbiage (i.e. qualifications, descriptions of client company)
When you've entered the details select Next.
Need to add a new team? Review our instructions on creating teams.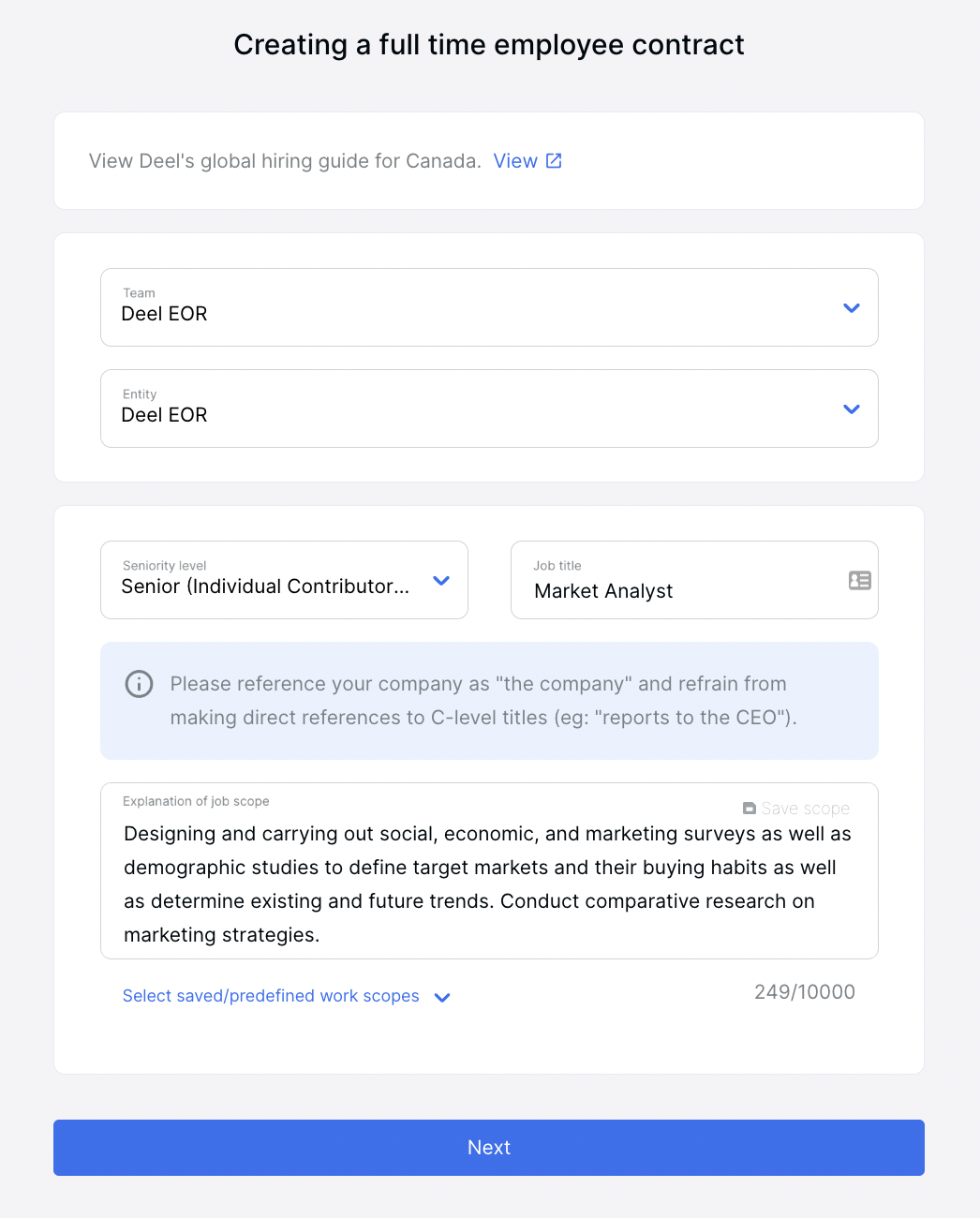 ✅
Step 4 -- Add the compensation details. From this window you can:
Specify currency and salary

Add bonuses and variable compensation

Enter other compensation terms including vacation days

Set the probationary periods, start date, and term
To simplify compliance Deel will auto-fill some of these fields for you or provide details on local rules and regulations. When you have filled in all the compensation and other details select Next.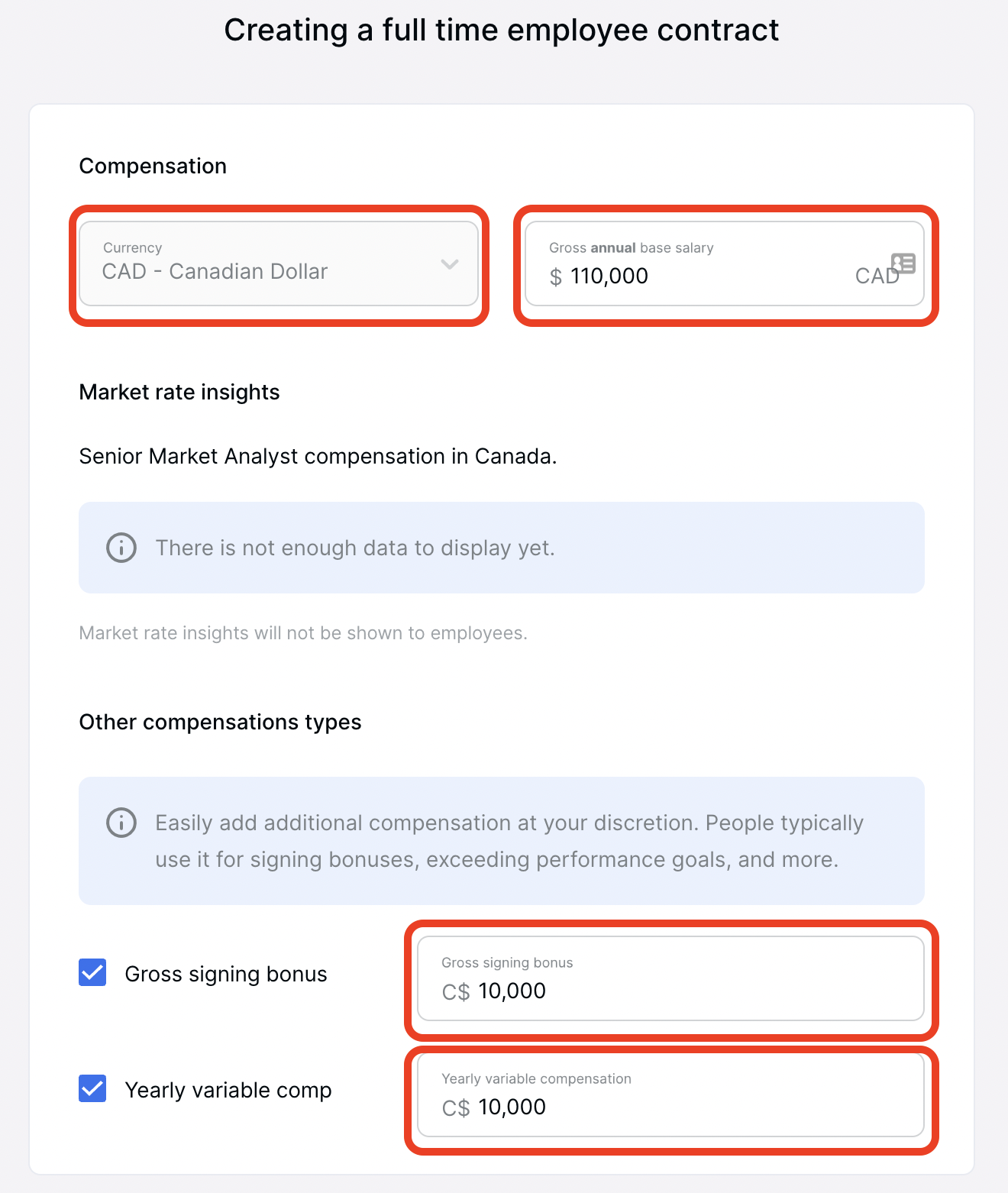 ✅
Step 5
--
If healthcare benefits are available in your employee's jurisdiction you'll have the option of adding a healthcare benefits plan.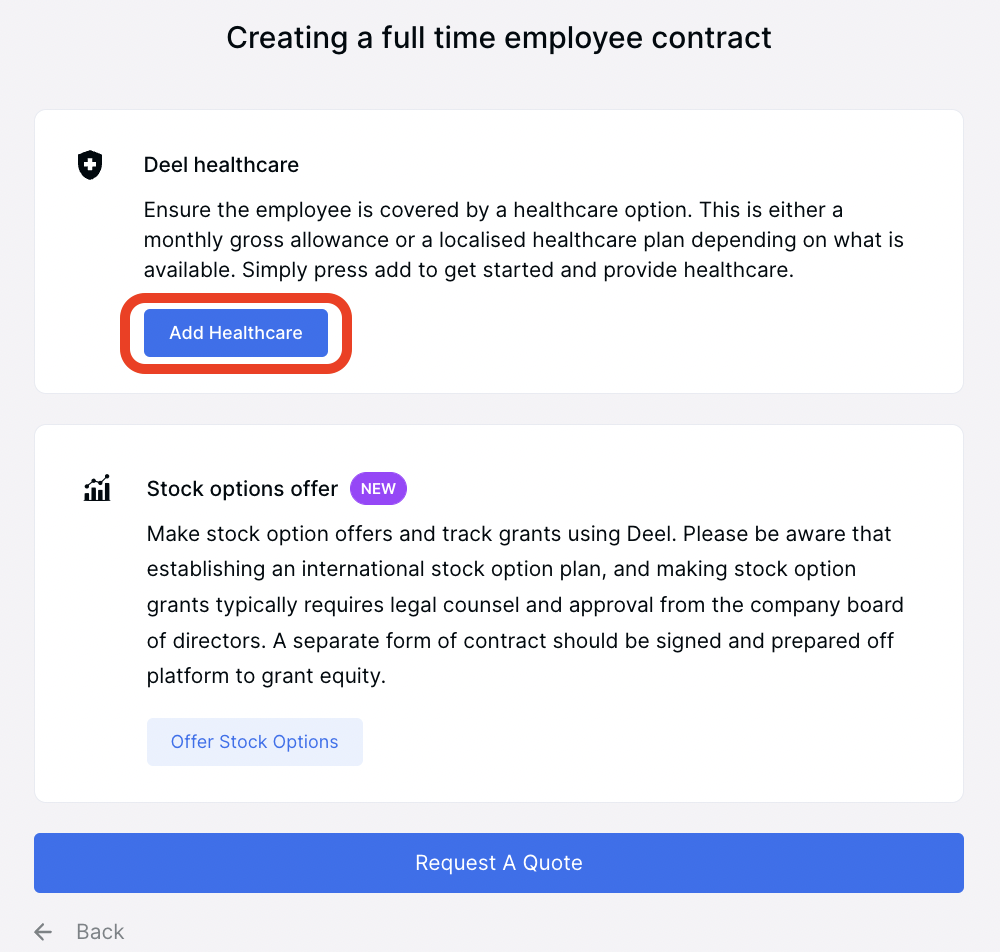 You can select from three healthcare plan tiers. Review the available benefit plans by downloading the plan information. When you have reviewed the available plans make your selection and select Add.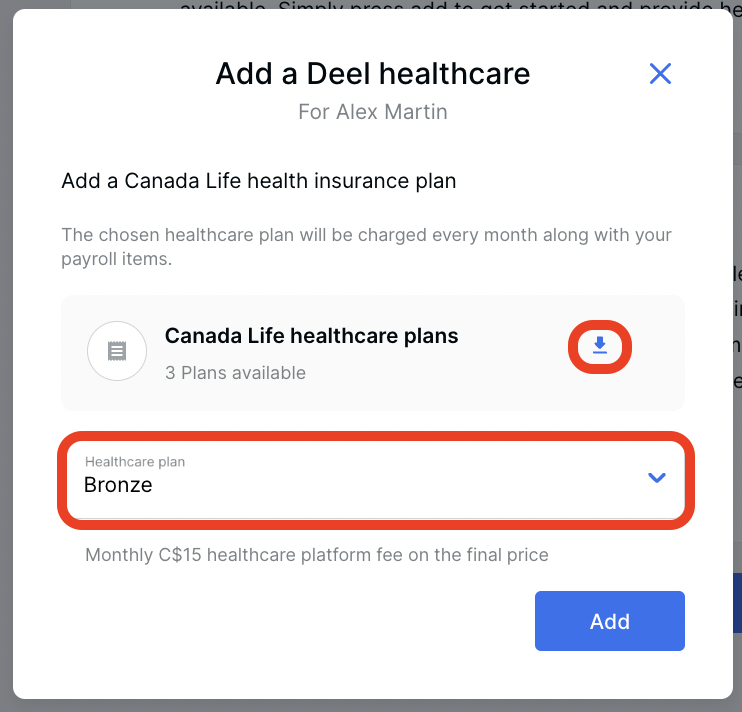 ✅
Step 6 -- You can also add stock options. Provide details of the stock options, including the currency, number of shares and aggregate options value then select Next

.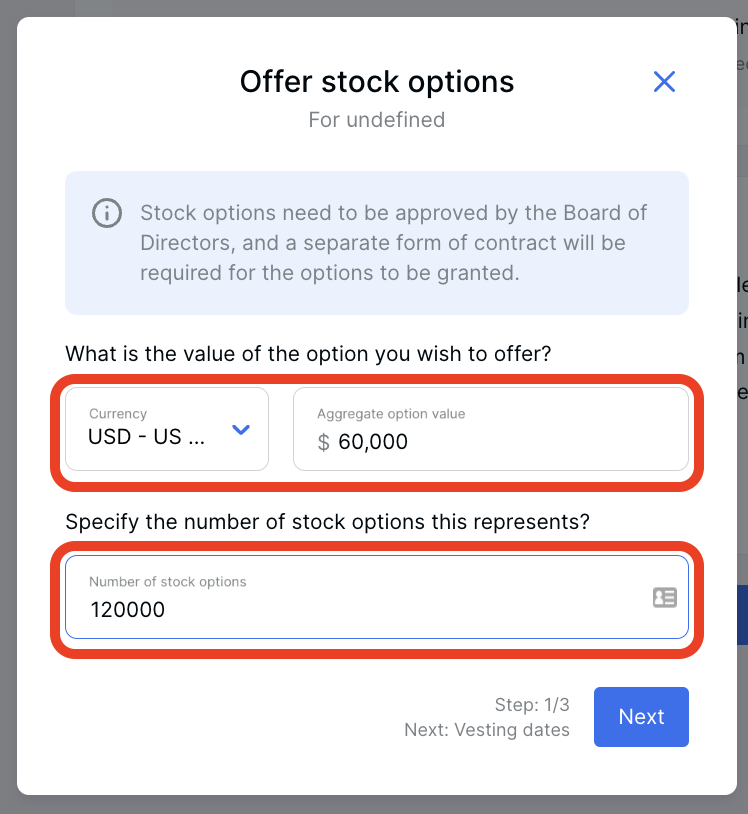 In the next window add the vesting start date, vesting schedule, and vesting cliff.
A vesting schedule is the term over which options are vested to the employee.
A vesting cliff is the length of time that must pass before all options accumulated during that period are vested. A vesting cliff ensures that an employee doesn't receive the benefit of vested options if they leave before the expiry of the cliff term.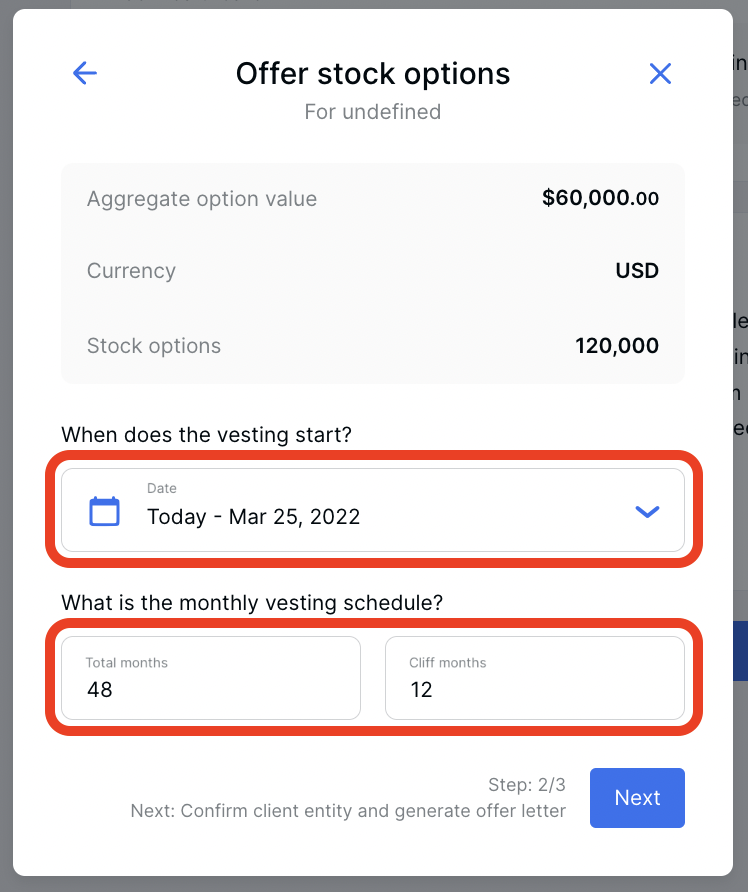 Next review your stock option details, confirm the client entity, and select Add Equity Offer.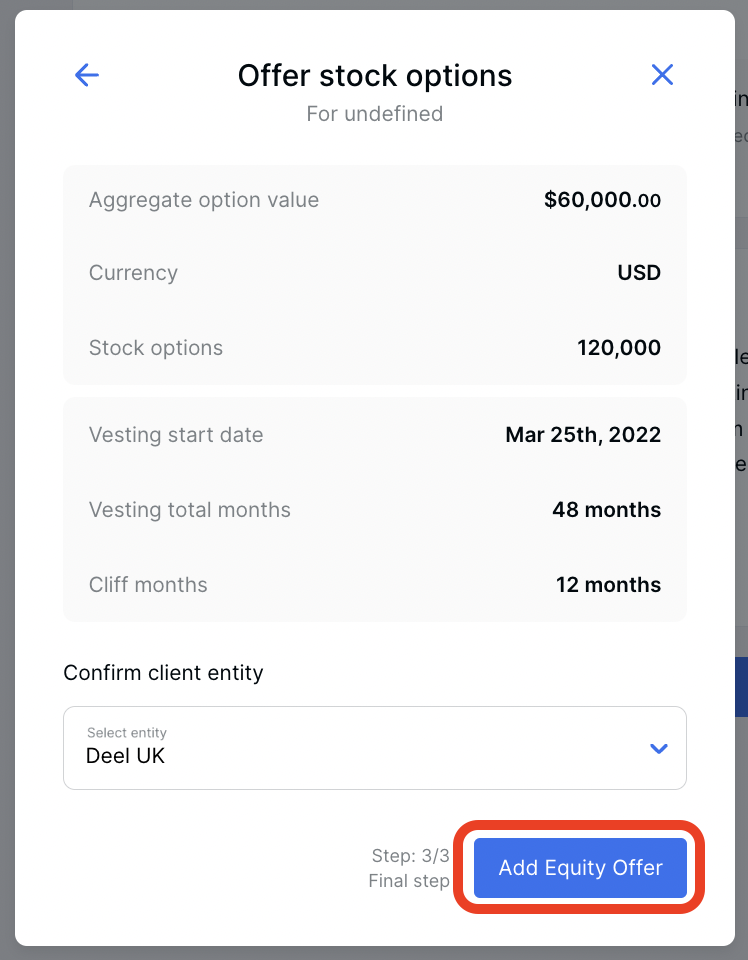 ✅
Step 7 -- Now that you have entered all your employee information, compensation and contract details, and added any benefits and stock options, select Request A Quote.

Preparing your quote can take a few minutes or up to 24 hours.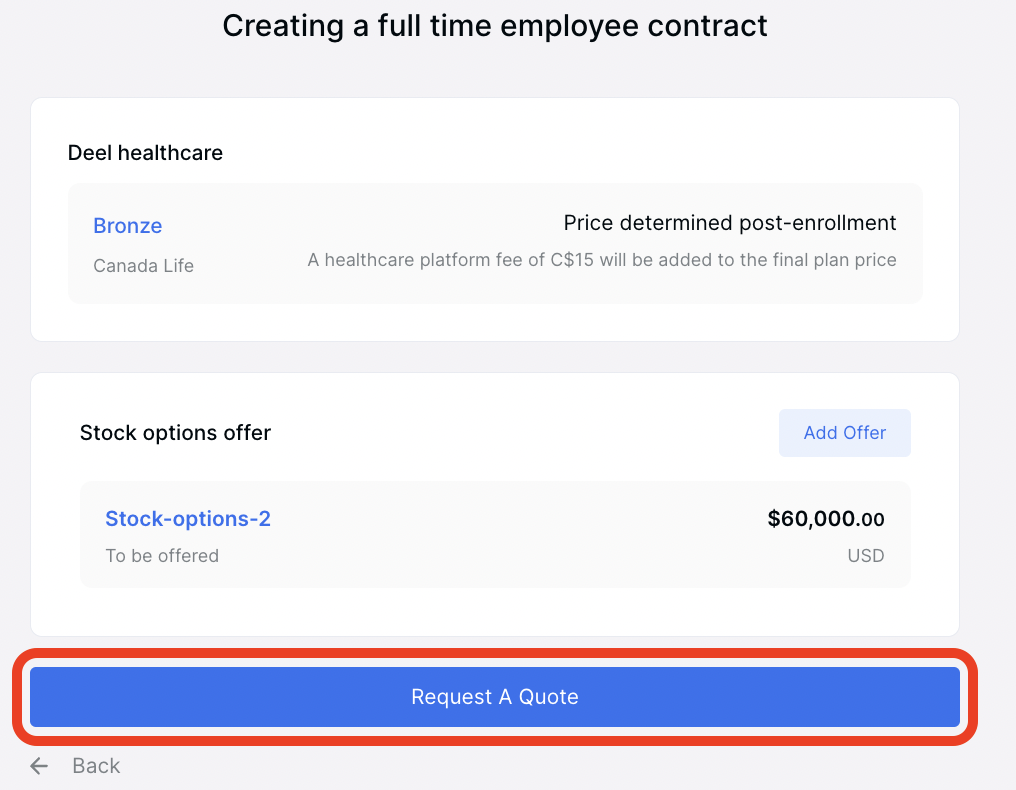 Congratulations! You're ready to hire a full-time employee.
The next step will be for you to review your quote and sign the EOR contract.
Oh, and if you don't feel like reading, we've made this video as well!