This article will explain how you can easily pay contractors and employees via bank transfer.
Clients who pay via bank transfer can lock in their exchange rate and fees when they generate the invoices for payment. 
You can also save the country and currency details so they are easily available for the future.
Note:
Local bank transfers can take two to three business days to process
International (SWIFT) bank transfers can take three to seven business days to process
✅ Step 1 – Click the Pay box straight from your home page 
The home page will show you have many payments are due. You can also access this information from the Contracts tab on the left Dashboard.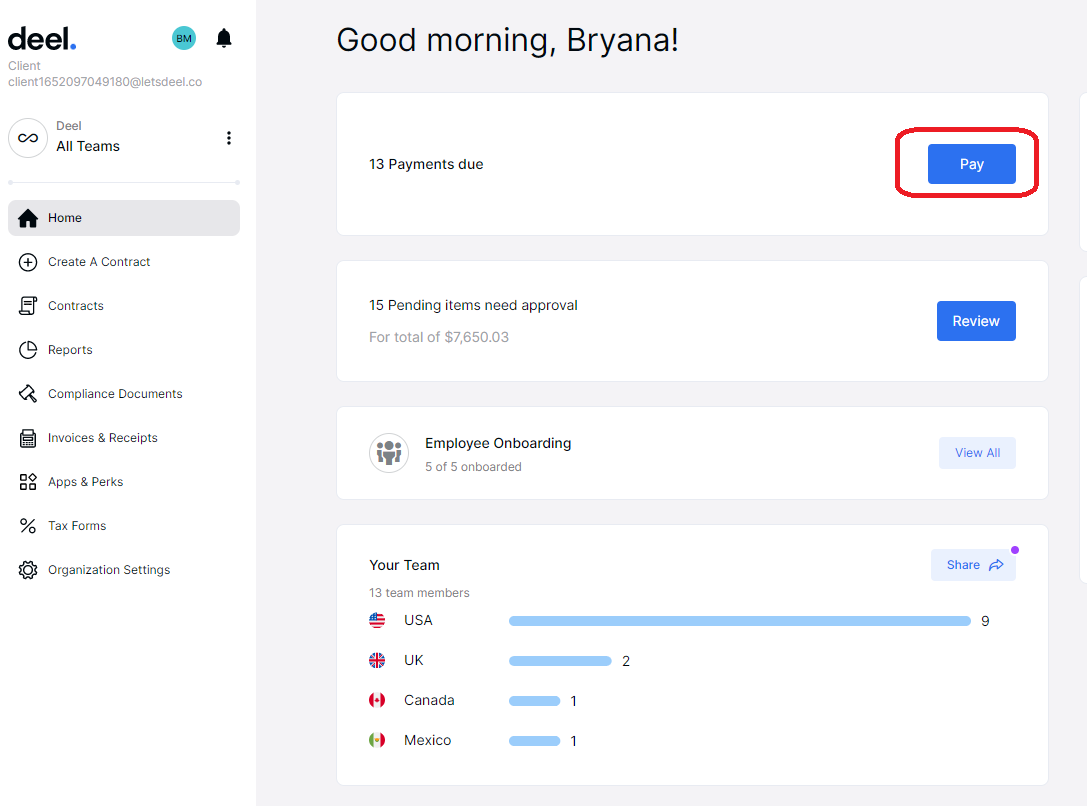 ✅ Step 2 – Select the contractors you are including in the payment and click Continue
You can manually uncheck the box for anybody that you don't want to include.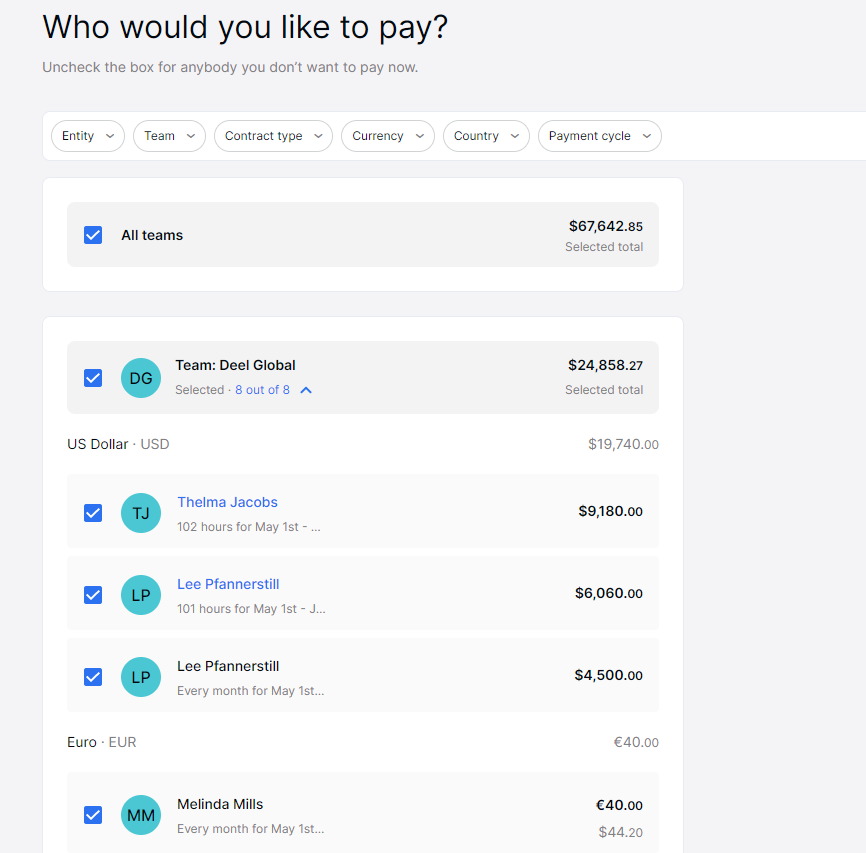 Note: By default all groups will be checked so you can pay everyone at once. However, you can mass unselect all of your groups and choose only the individual contractors you wish to pay. 
✅ Step 3 – Select the bank transfer option to continue with the payment
Your preferred payment method will automatically be the default, but you can always switch to a different method as desired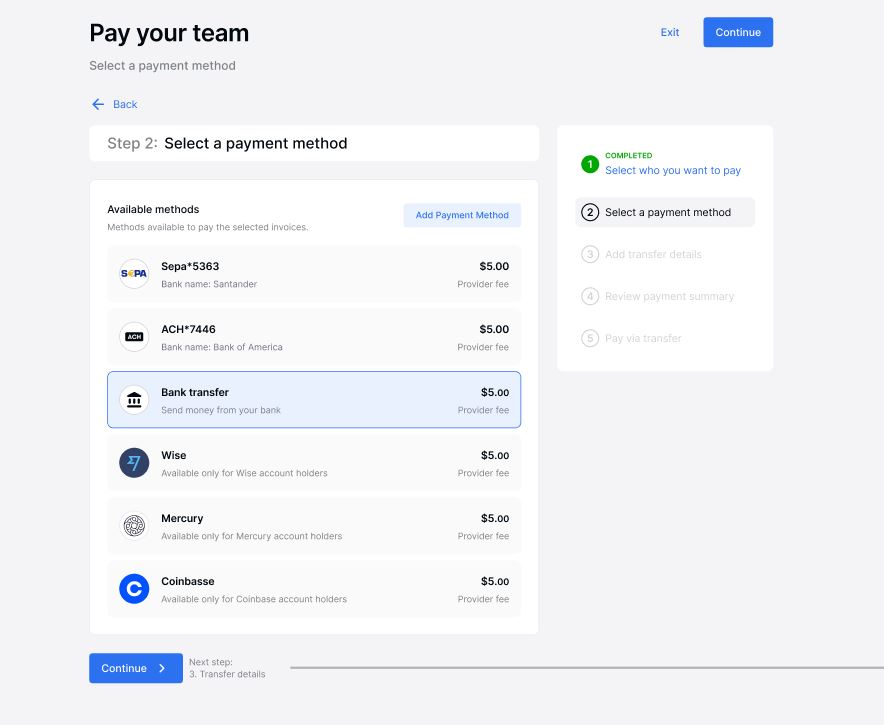 ✅ Step 4 – Fill out the details and click Continue
Click the box if you want to save the bank transfer details for future use.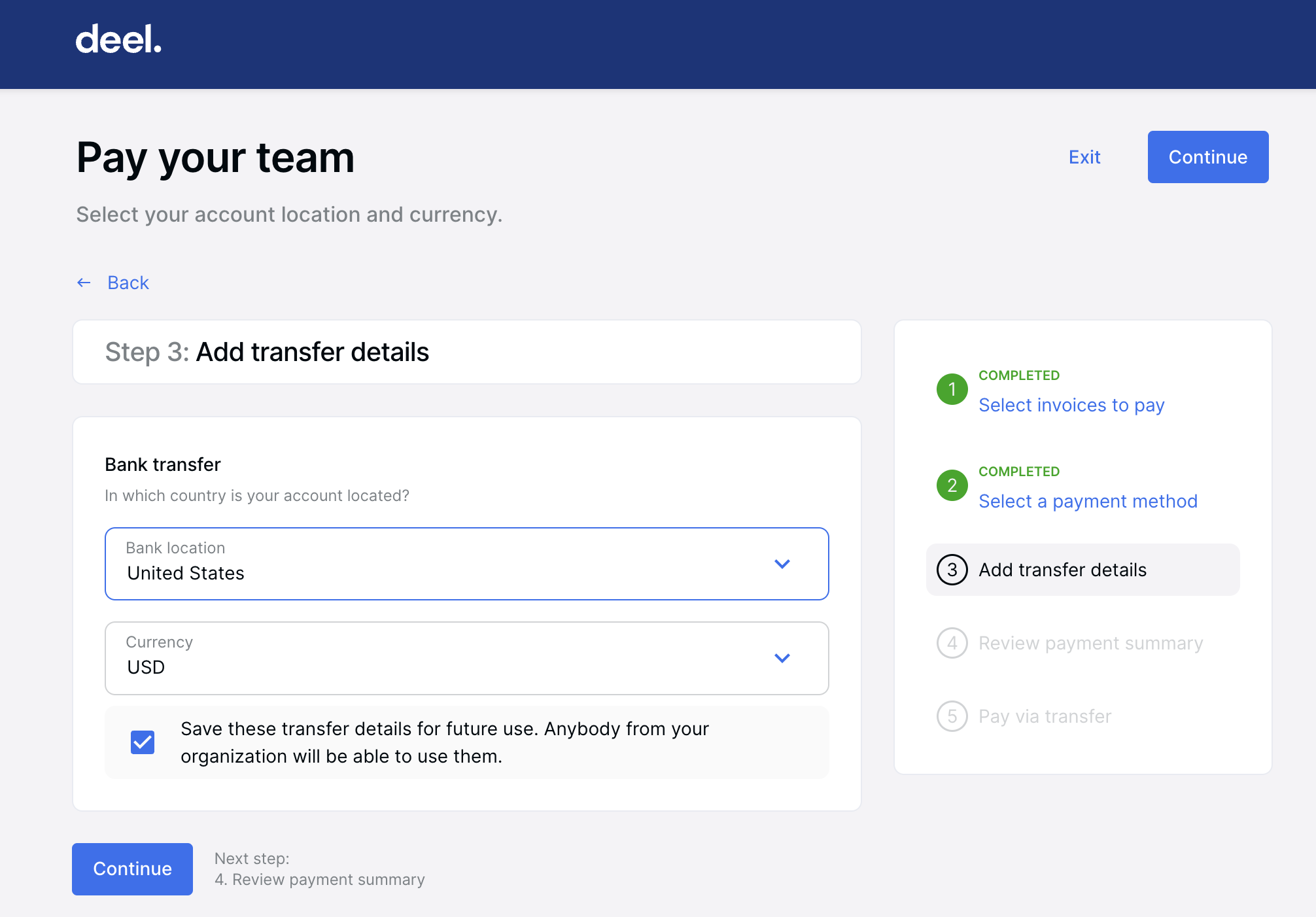 ✅ Step 5 – Review the information and click Confirm and Pay
Carefully review the payment summary box. For your benefit, the Deel fee and the payment processing fee are listed separately.
Deel must receive the payment by the date listed in the payment summary box. Payment processing times can be between two and seven business days, depending on location.
✅ Step 6 – Fill out your bank account details and pay via bank transfer
You can download the invoice from this page. Once the invoice is generated, you must send the payment manually from your bank and Deel must receive the payment by the listed date.
Make sure you choose correctly between a local transfer or international (SWIFT) bank transfer depending on the payment location.
Please copy the Deel reference number listed in the invoice details box. 
This number is how we reconcile invoices to payments, so please copy the number for your records.