If you are a client working with multiple contractors, you can save time by inputting hours through our CSV upload feature.
This feature is available for all independent contractor types: Fixed Rate, Pay As You Go, and Milestone
✅ Step 1 – Upload Work
Select the (1) People tab on your home page and click the (2) Upload Work button

✅ Step 2 – Select contract type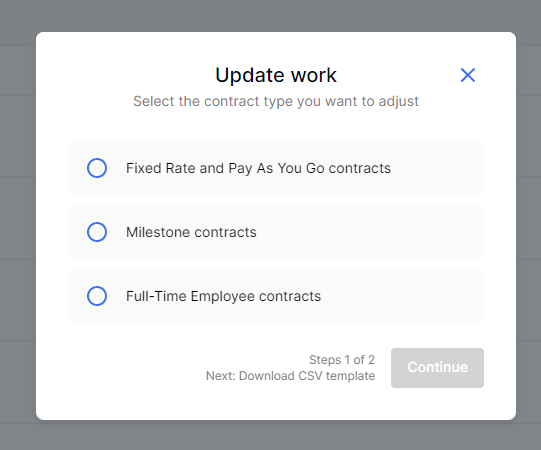 ✅ Step 3 – Download CSV
You can update contracts and easily add hours, bonuses, expenses, and adjustments for multiple contractors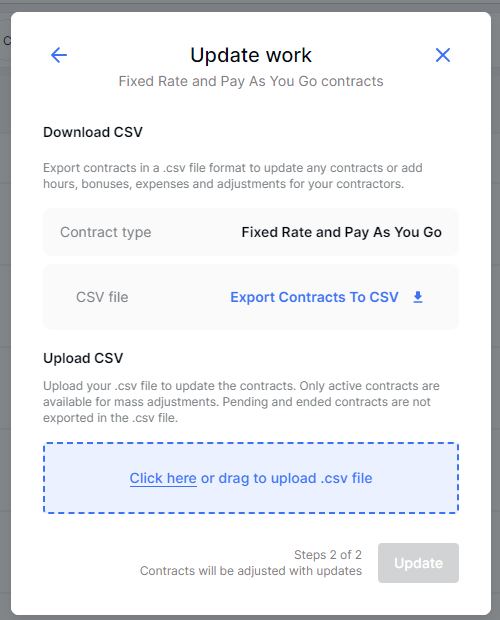 ✅ Step 4 – Make edits to CSV file
You can add a bonus in the column if needed, and you can adjust the Quantity column based on time worked.
But please do not make changes to any other column.
Save the document, making sure to keep the .csv format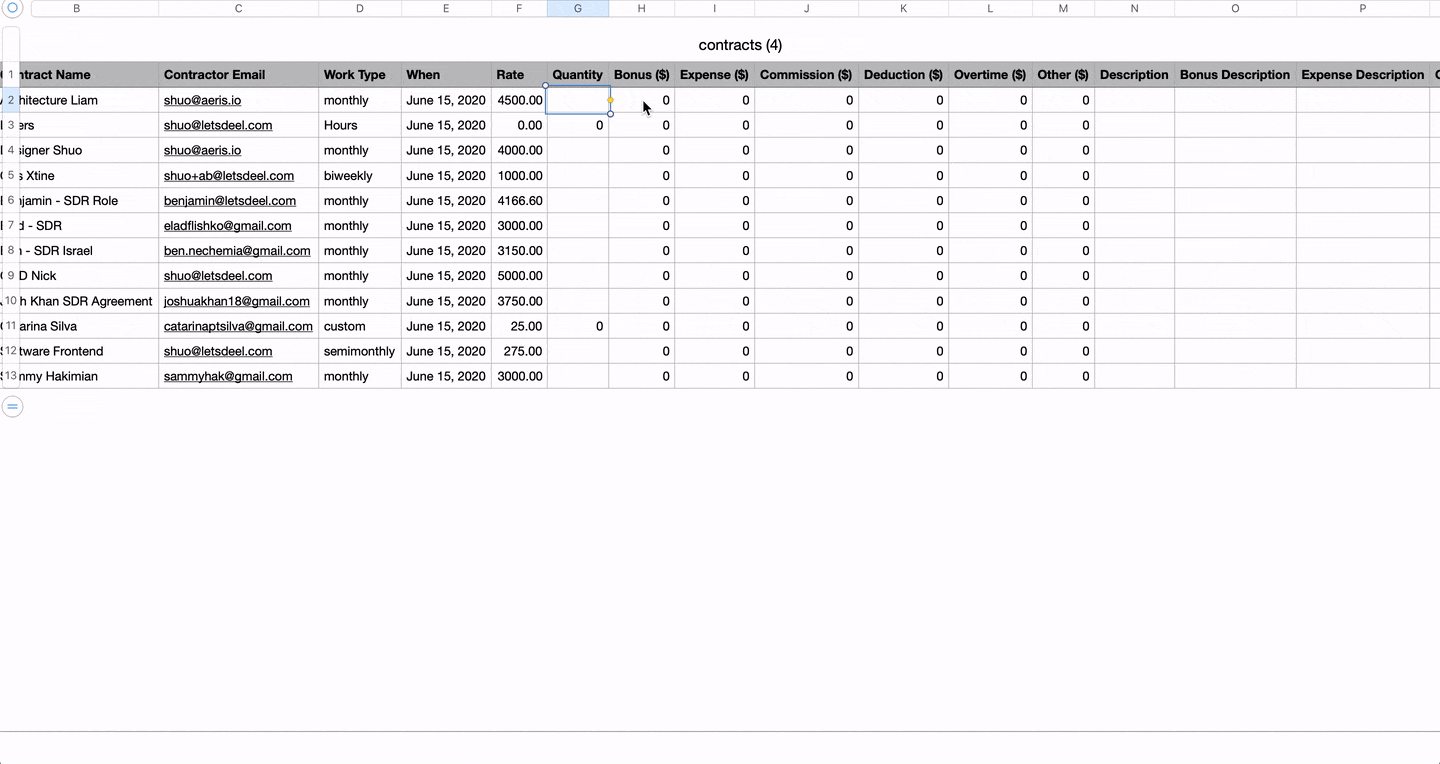 ‍
‍
✅ Step 5 – Upload CSV file
The contracts will be updated when the CSV file is successfully uploaded.
Only active contracts will be available for bulk adjustments.
Click Update and then click Apply Changes