Let's get started
Log into your Deel account and locate the contracts tab on the left-hand side. Then select the contract that you want to amend.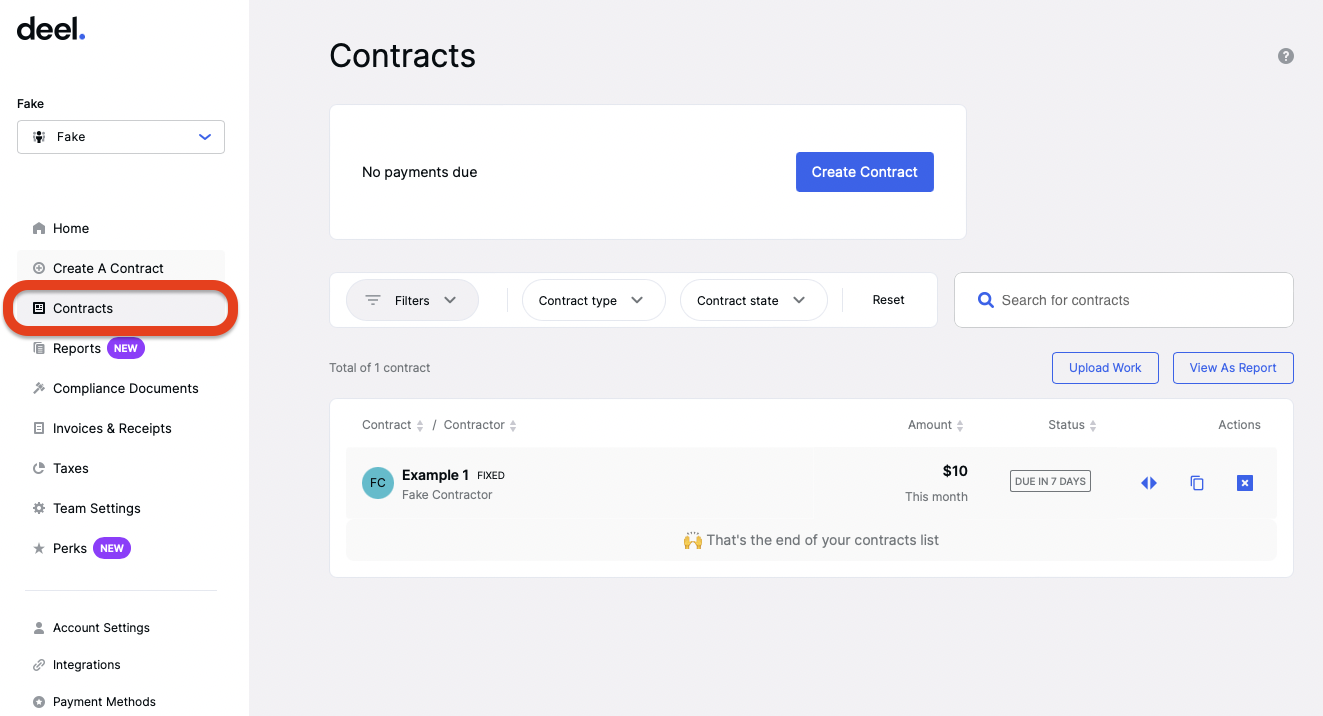 Once you have selected the contract, make sure you go to "Contract Details" located at the top of the page.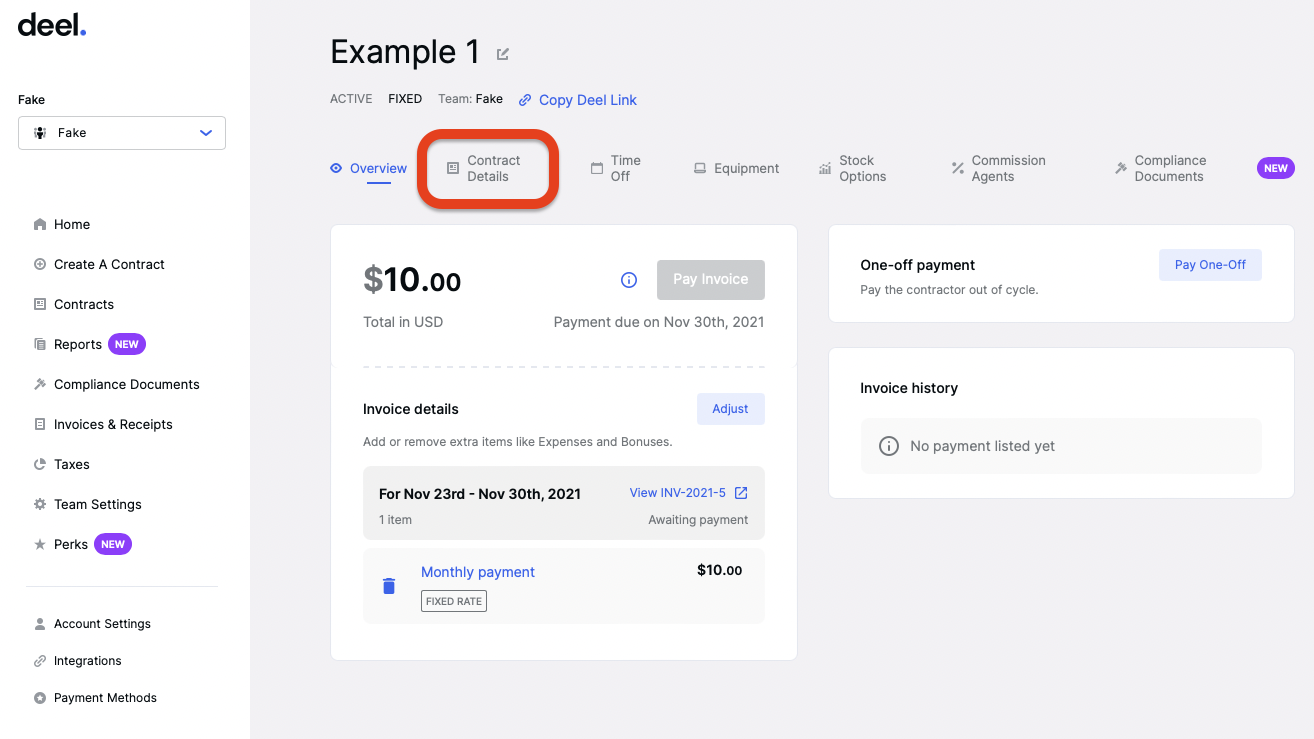 Here you will see the option to "Amend Contract" on the top right corner of the page.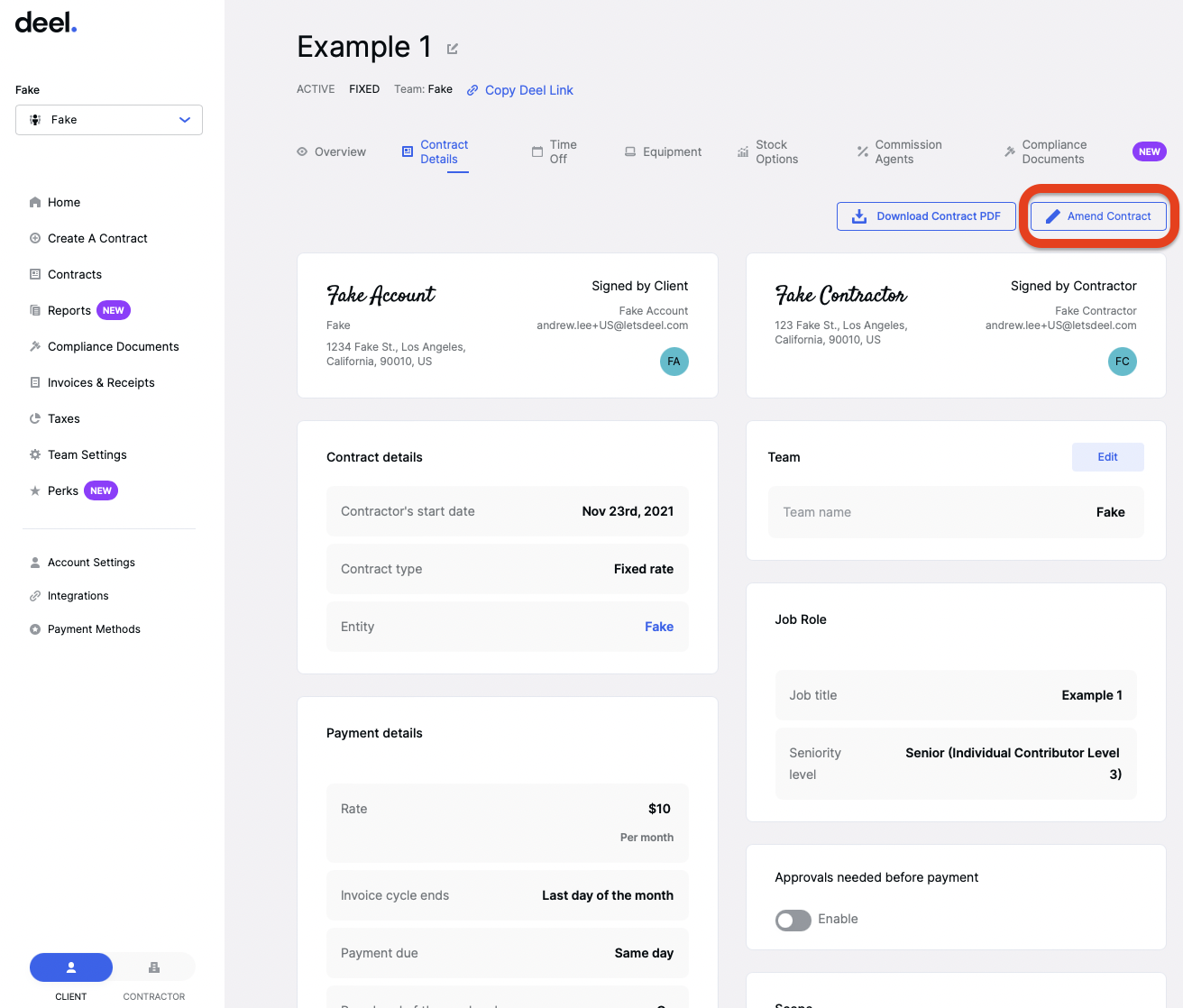 A pop-up will appear with the following options:
Pay: Process all outstanding payments before modifying the contract.
Continue: Amend the contract. Pending invoices will be skipped and replaced with the updated contract settings.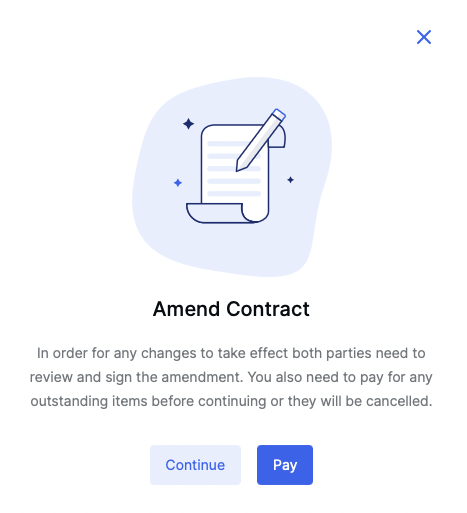 Once you make the necessary edits to your contract, you will see a message informing you that both parties must sign the amendment for it to apply. Review and sign and invite your contractor to do the same.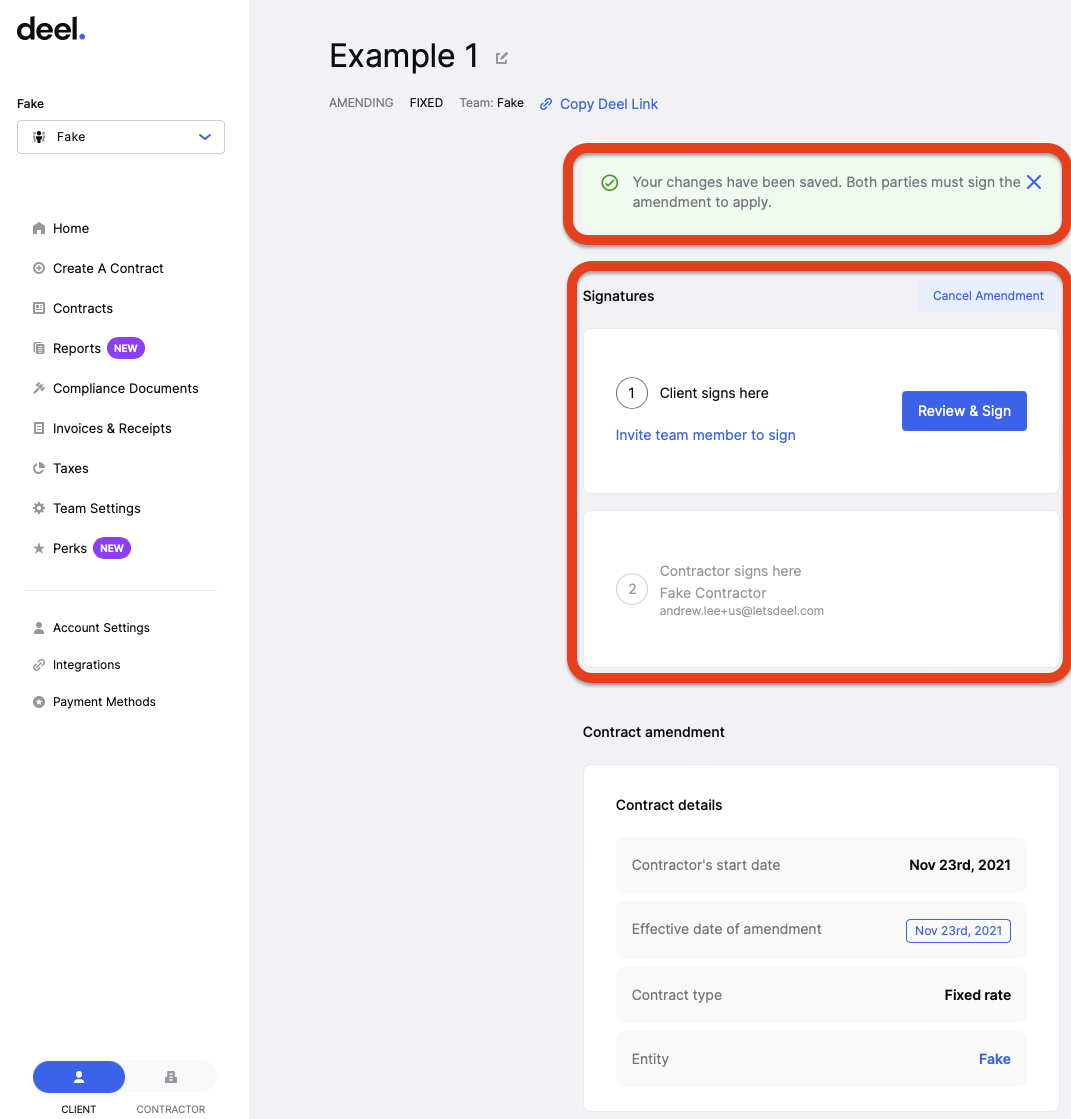 You have successfully amended your contract!