This article explains how clients can amend an Independent Contractor contract from their Deel account. You can also find out what can and can't be amended in a contract.
Let's get started!
✅ Step 1 – Select the Contracts tab from your home page
Click on a contractor's name to open up his contract overview page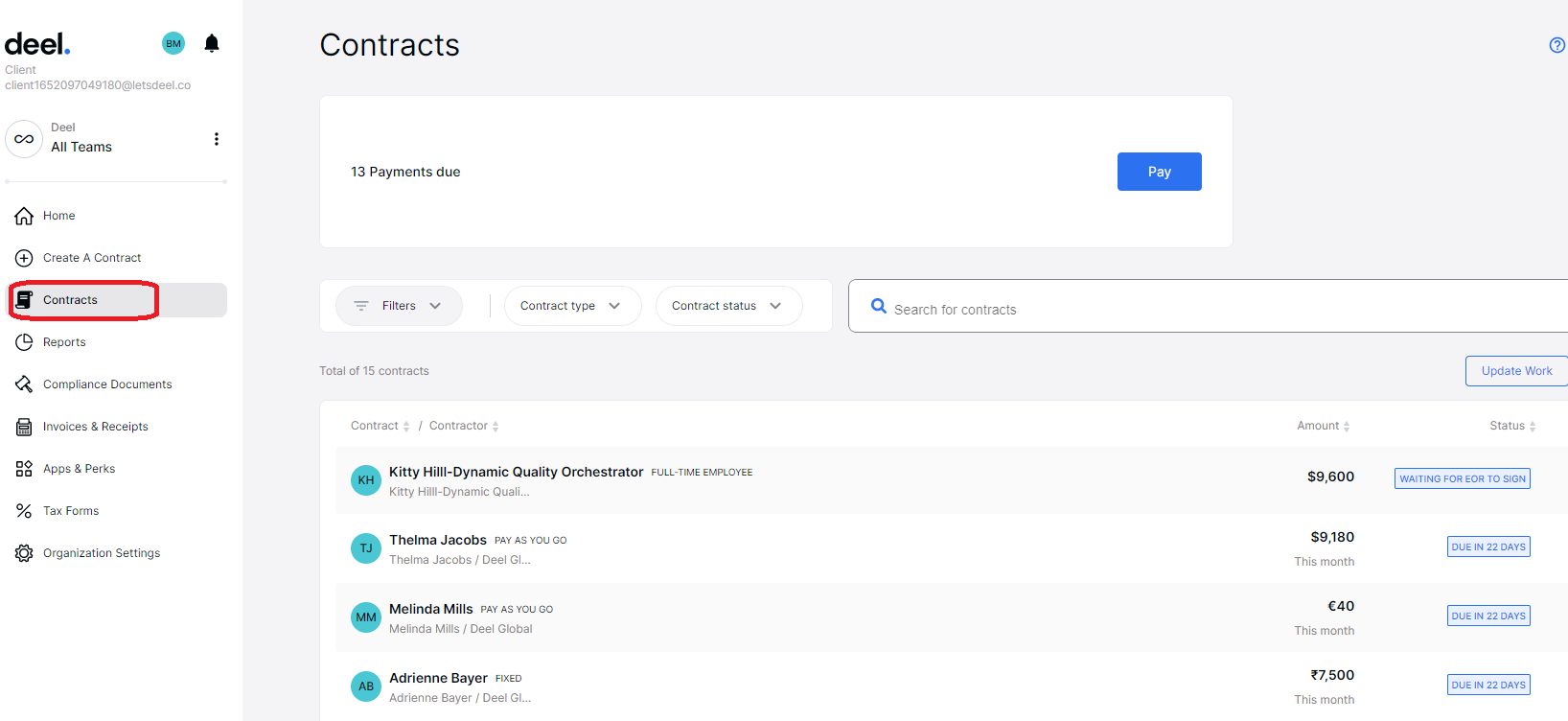 ✅ Step 2 – Select the Contract Details tab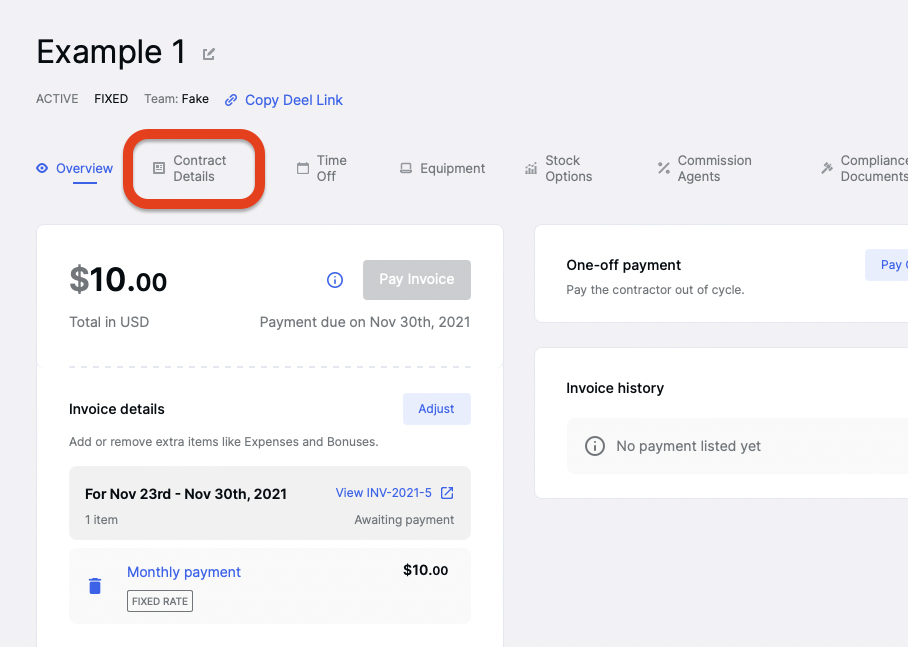 ✅ Step 3 – Click Edit Contract
For Fixed contracts, click on the contractor's name and select the Edit Contract box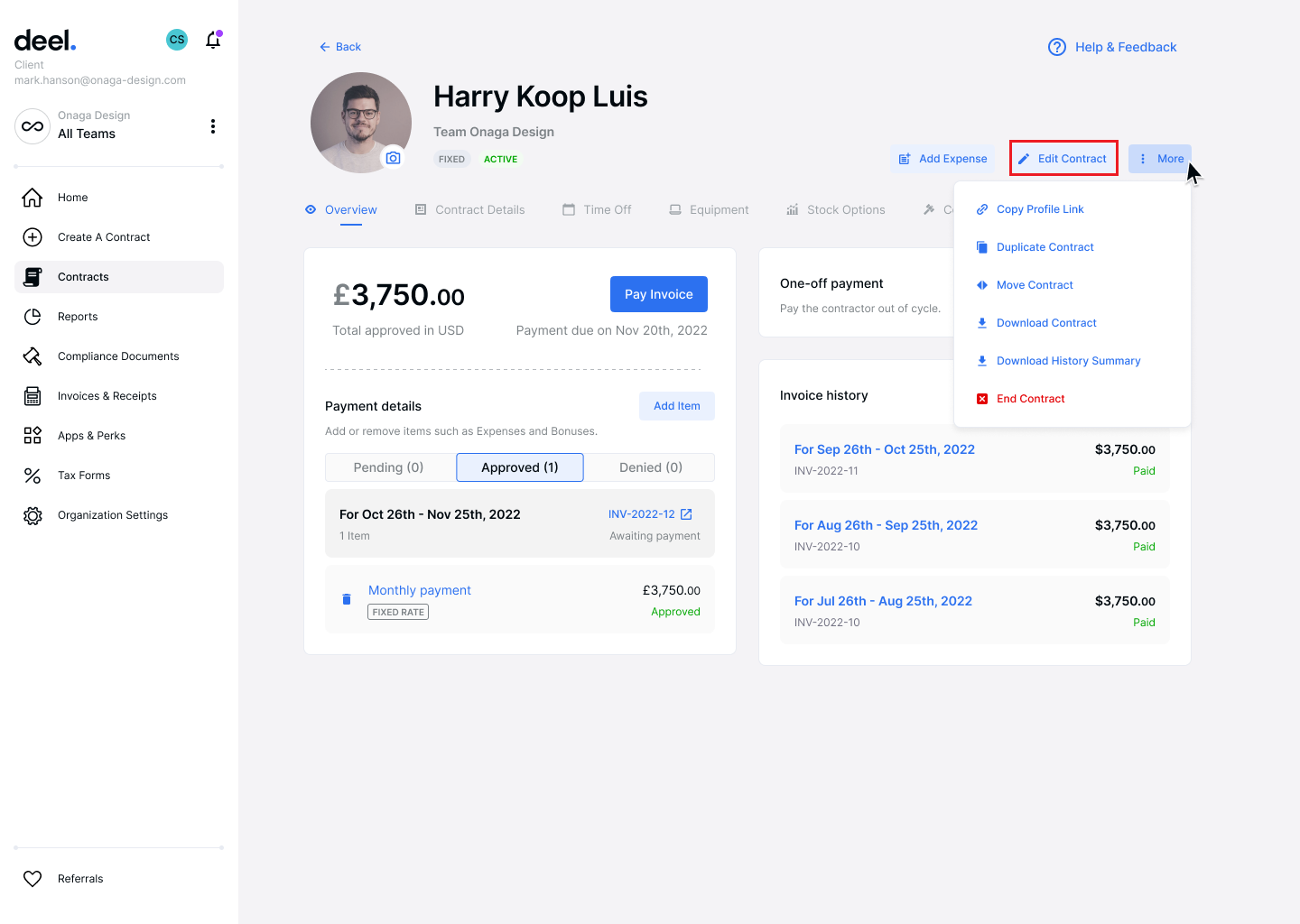 For Pay As You Go contracts, click the Amend Contract box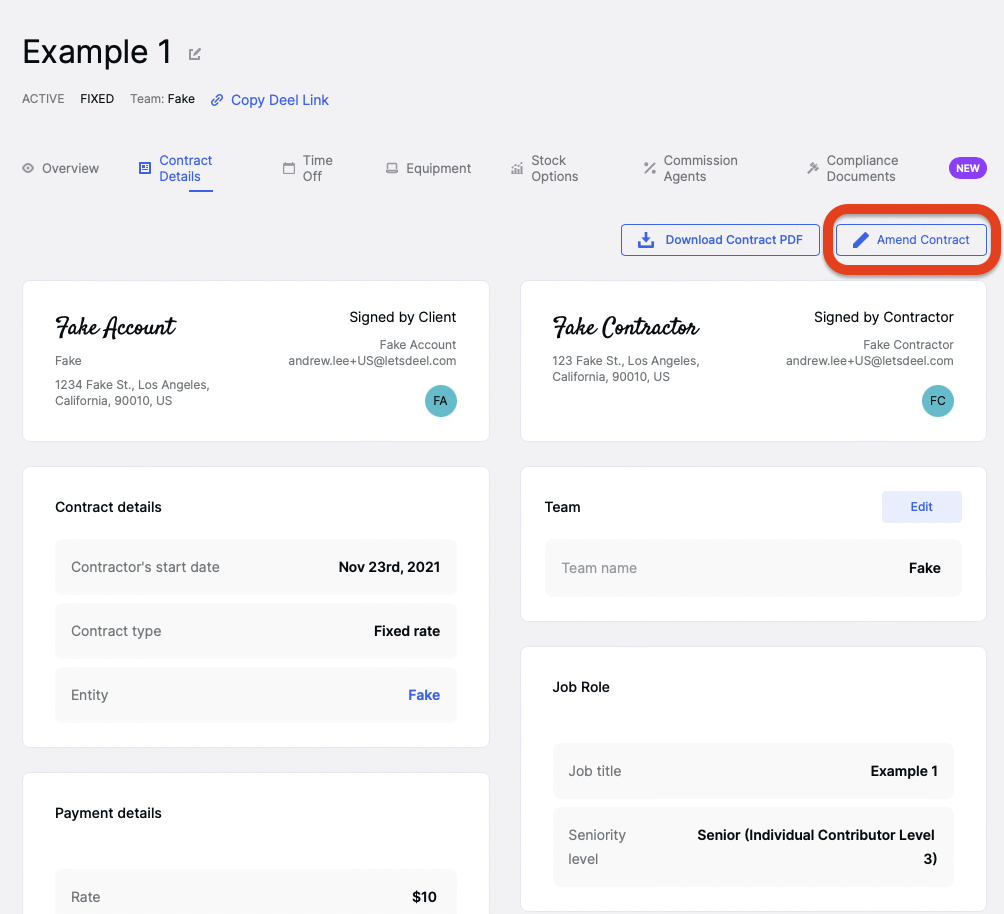 A pop-up will appear with the following options:
Pay: You must pay for all outstanding payments before modifying the contract.

Continue: Amend the contract. Pending invoices will be skipped and replaced with the updated contract settings.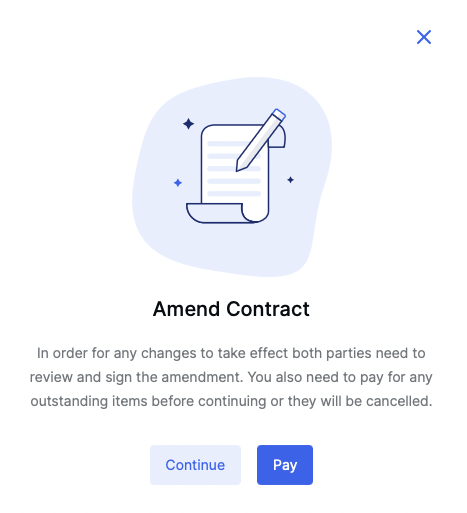 ✅ Step 4 – Make the necessary edits to the contract
Once you make the edits, you will see a message informing you that both parties must sign the amendment for it to apply.
Review and sign and invite your contractor to do the same.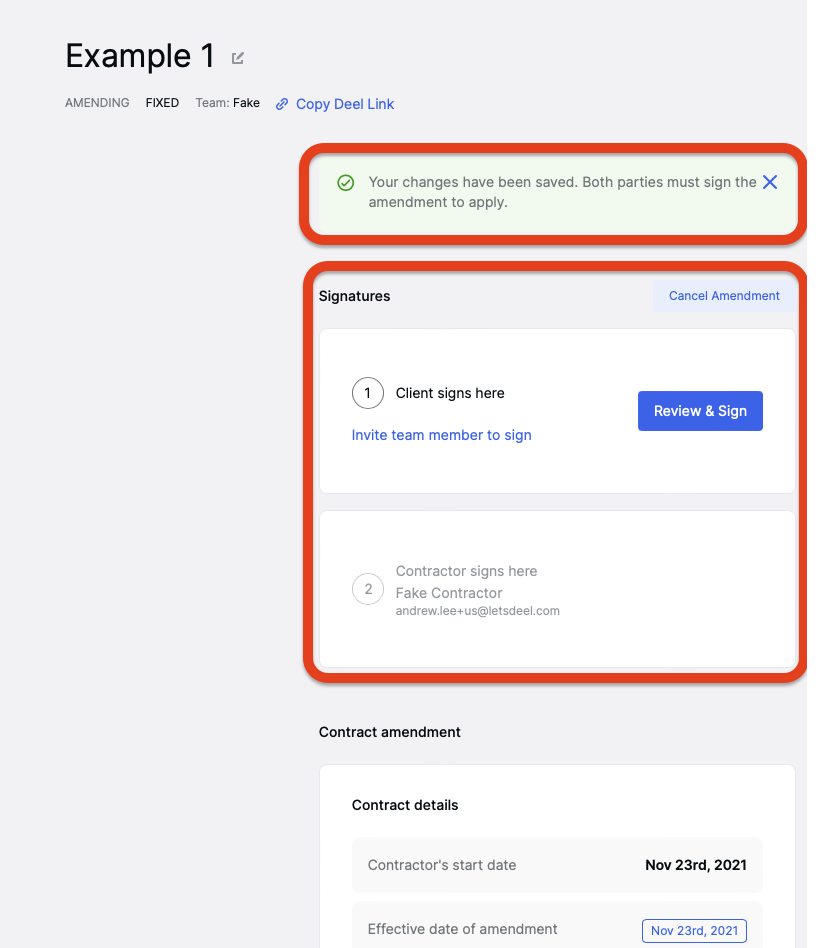 What can & can not be amended in a contract
Clients can make amendments to:
✅ Job title
✅ Payment details (rate, invoice cycle, payment due date)
✅ Contract currency
✅ Work schedule
✅ Scope of work
✅ End of contract (end date and notice period)
✅ Special clauses
✅ Employee personal details (full legal name, passport number, etc.)
Clients can not make amendments to:
✘ Country of tax residence
✘ Start date (original start date must remain but an amendment may be added)
✘ Contract type
✘ Client entity information