Congratulations on your new job! We wish you a successful and fulfilling career!
This guide explains how employees can sign up to Deel and create contracts in a few simple steps!
Here's how to the complete the sign-up process to create your Deel Account:
✅ Step 1 – Activate Account
Click the Activate Account button on the email you received from Deel.
Please check all email folders including the spam folder for this message.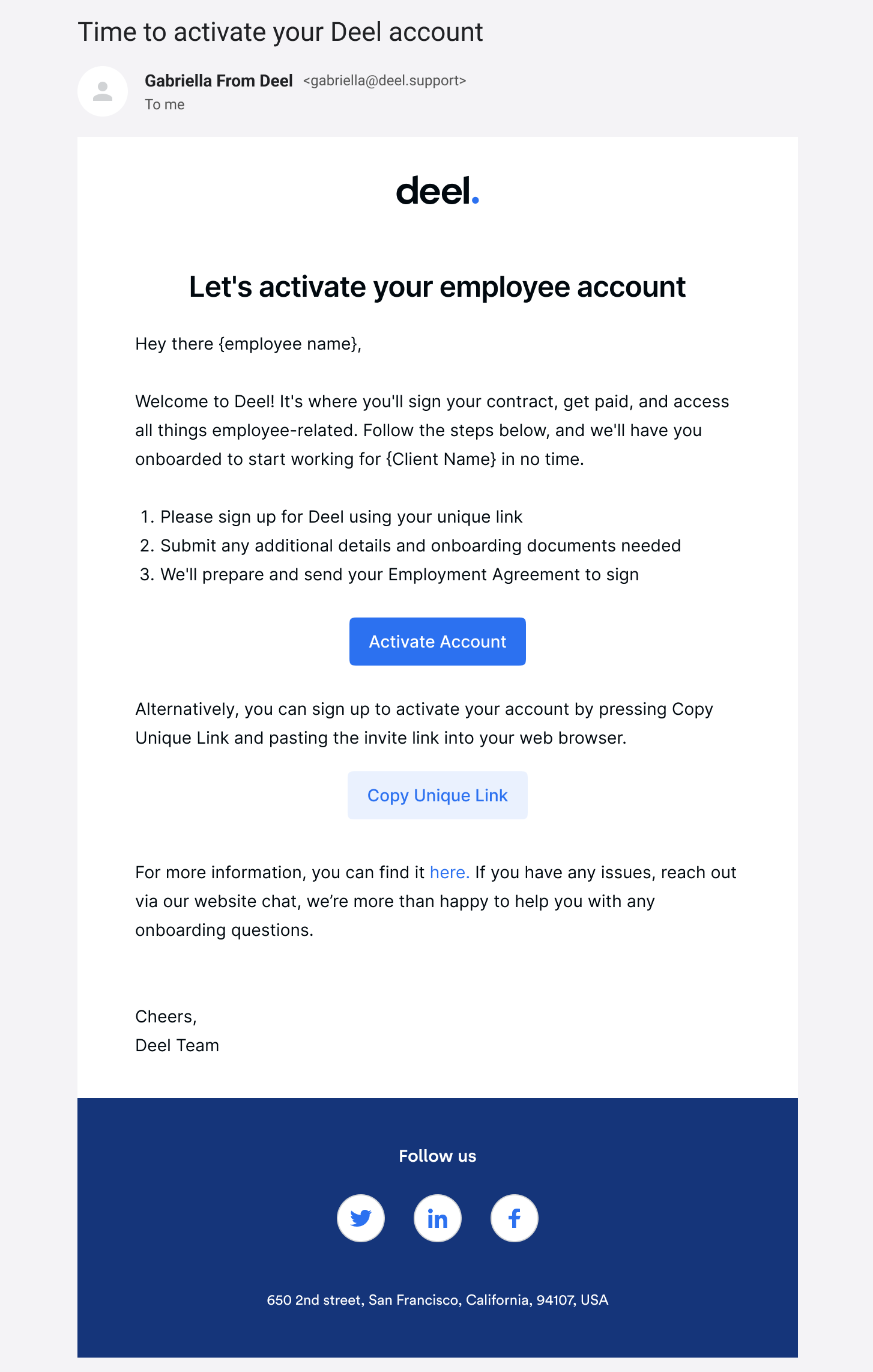 ✅ Step 2 – Create account
From the Welcome page, click Get Started and enter your name, email, and password.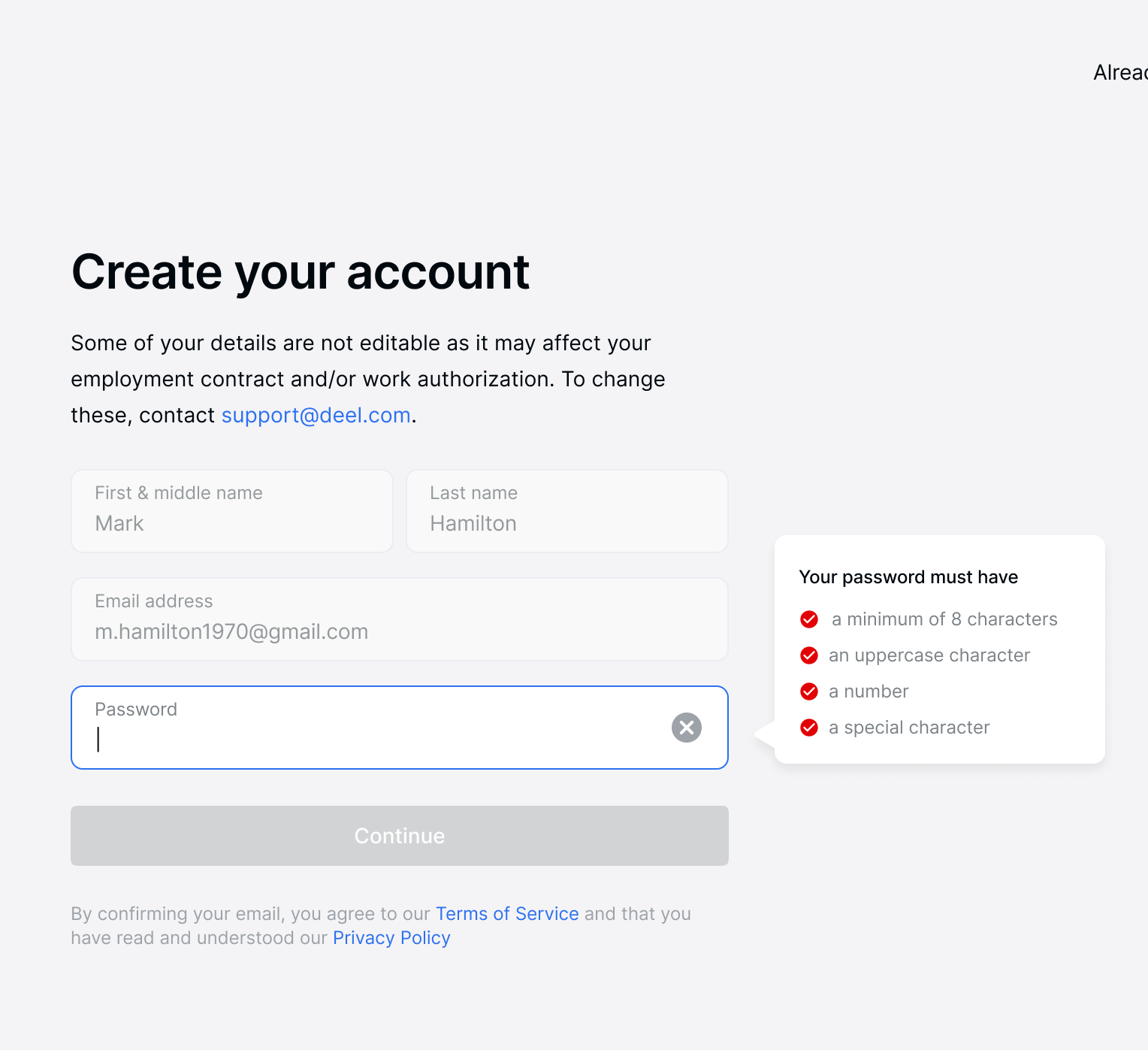 ✅ Step 3 – Review permissions
Select if you'd like to allow your Employer to view your Compliance Documents and/or your payslips, and then click Create Your Account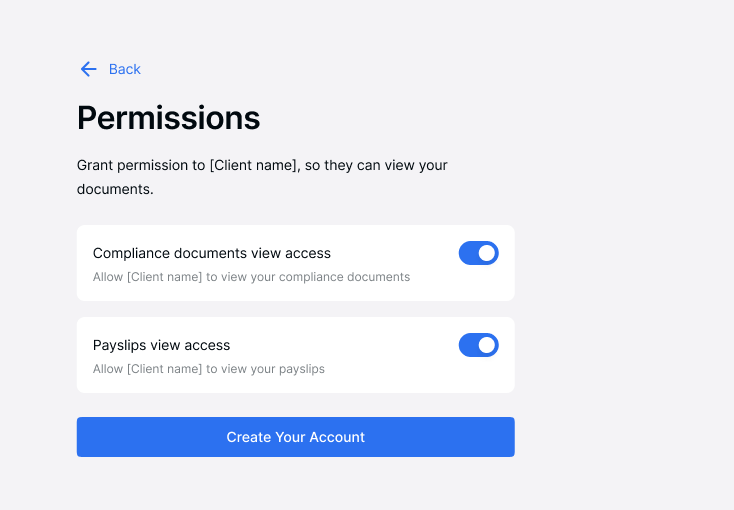 ✅ Step 4 - Enter personal details
To complete the sign-up process, we need a few personal details for your profile.
Please note that you won't be able to edit some of your details as it may impact your contract or work authorization.
Once you've completed this section, click Complete Profile.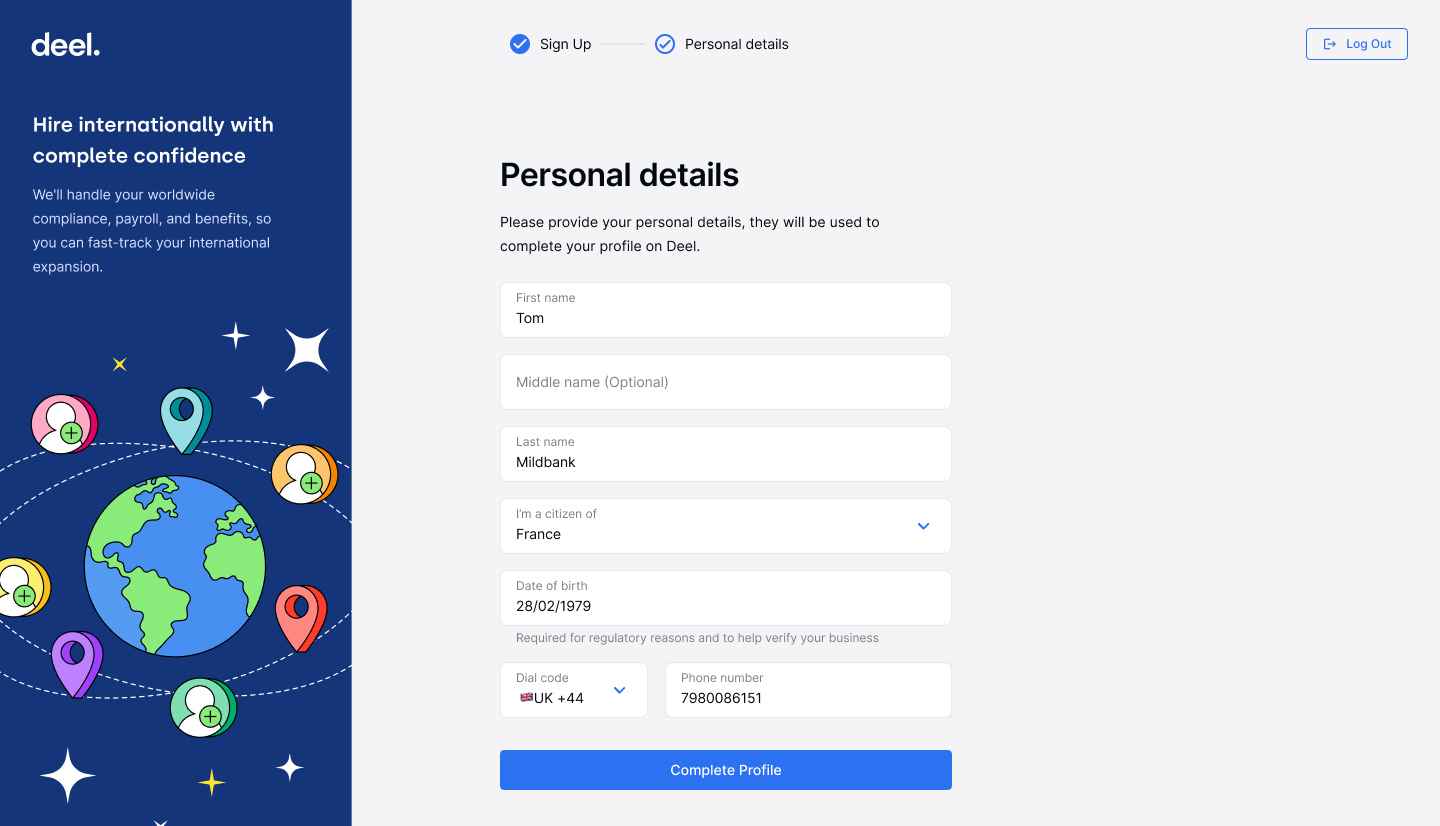 ✅ Step 5 - Set up two factor authentication
We require two factor authentication when logging into your account.
Click Set Up Now to get started.
We strongly recommend setting up your 2FA with an authenticator app.
Authenticator apps are the most secure way to manage account access and prevent the risk of unauthorized users logging into your account.
From your smartphone, you can download on the App Store or Google Play an authenticator app like Google Authenticator, Authy, or Microsoft Authenticator.
For a detailed walkthrough and Frequently Asked Questions about 2FA, please see: Two Factor Authentication (2FA) For Your Deel Account