Congratulations on your new job! We wish you a successful and fulfilling career!
Here's how to the complete the sign-up process to create your Deel Account:
✅ Step 1 – Click the Activate Account button on the email you received from Deel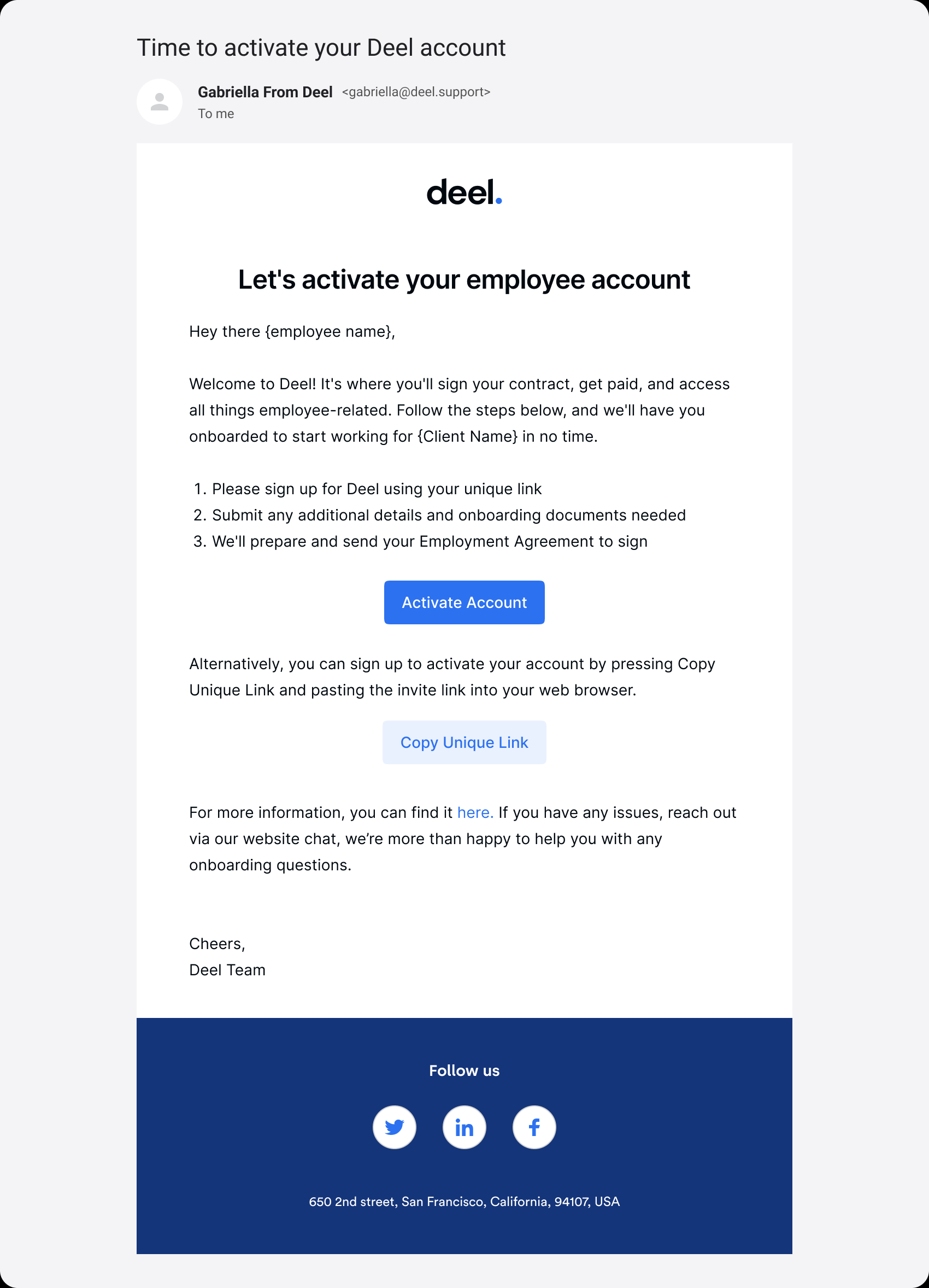 ✅ Step 2 – From the Welcome page that appears, click Get Started and begin filling out your personal details to create your account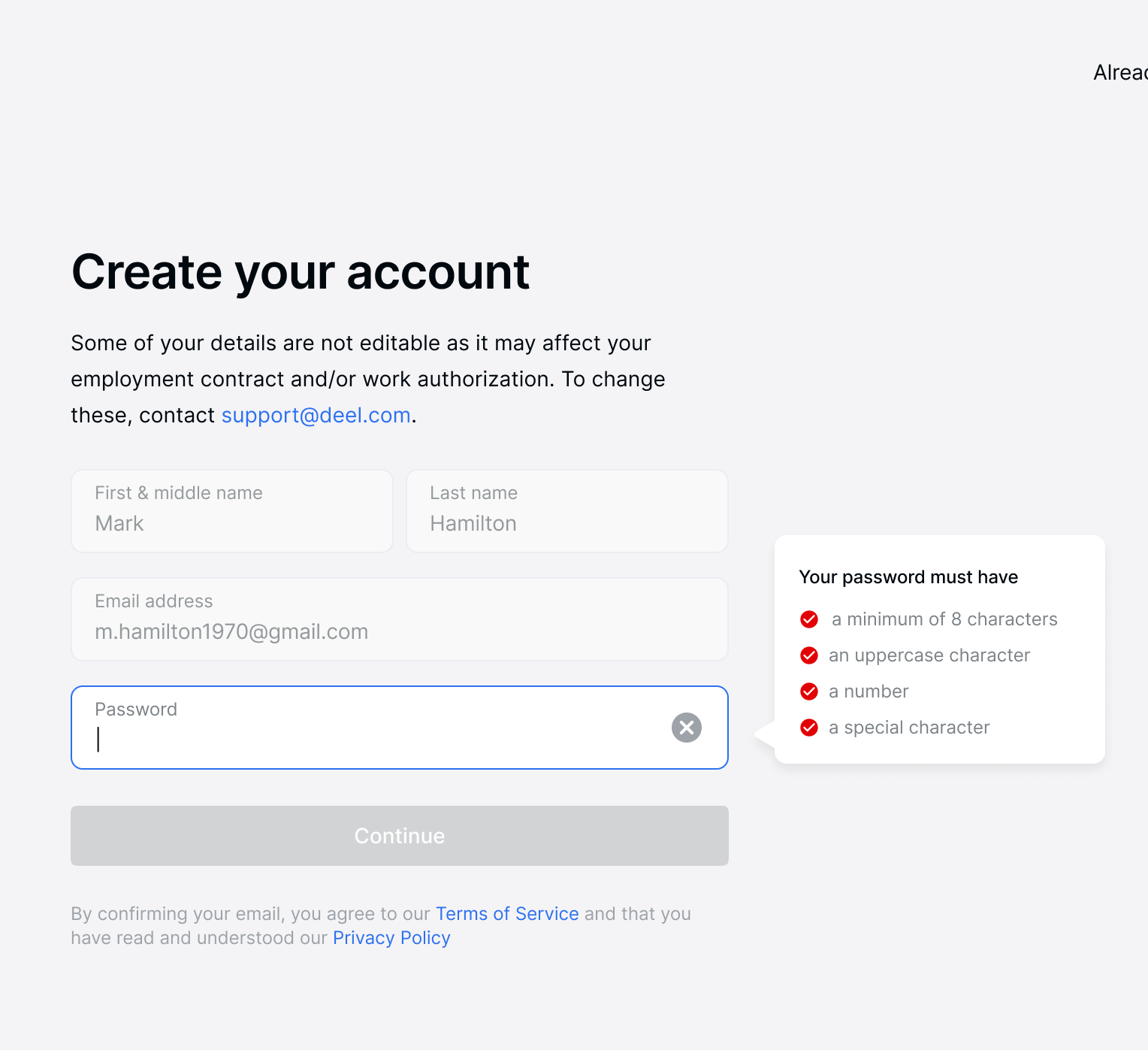 ✅ Step 3 – Fill out your personal details, contact information, and address and click Continue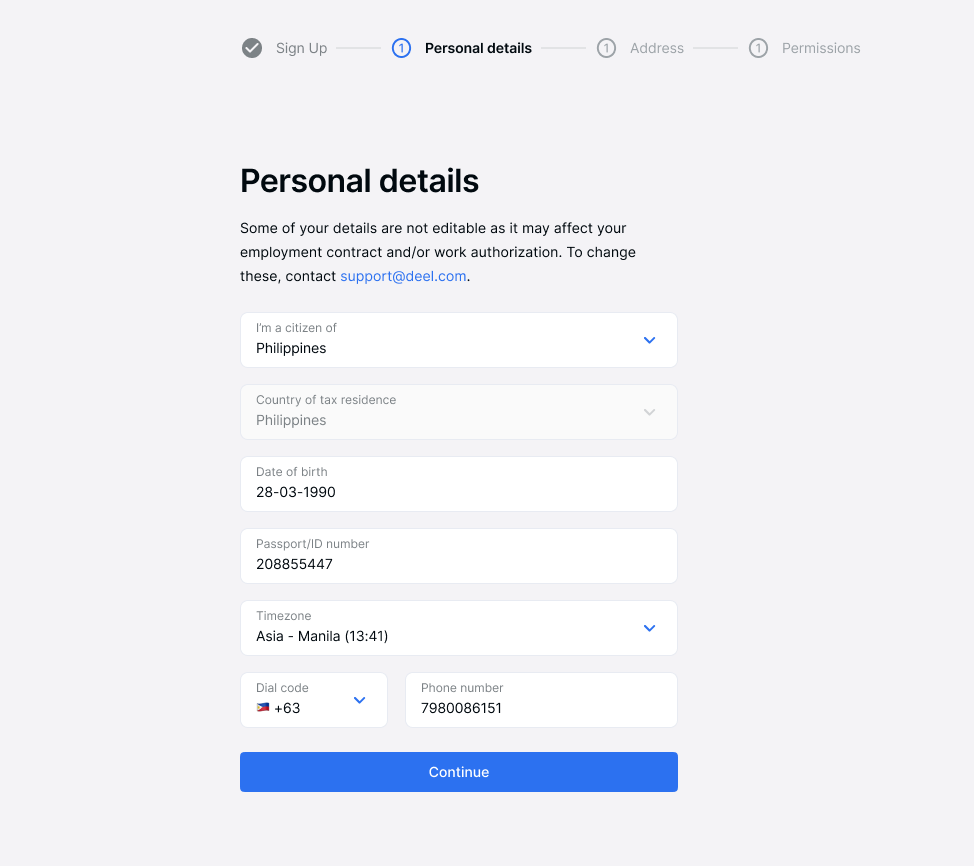 ✅ Step 4 – Select if you'd like to allow your Employer to view your Compliance Documents and/or your payslips, and then click Create Your Account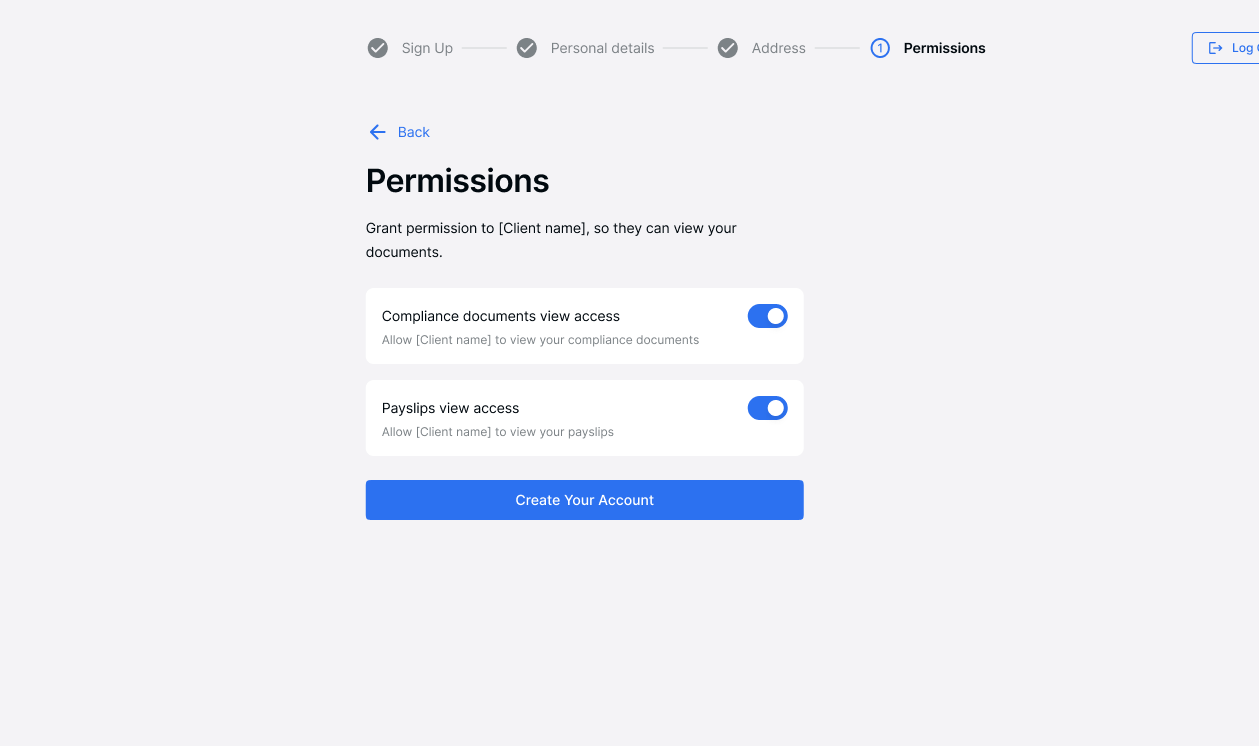 That's it! Your Deel Account is ready to use.
Contact us 24/7 and we'll be happy to assist you if you have any additional questions!