Congratulations on your new job! We wish you a successful and fulfilling career!
Here's how to the complete the sign-up process to create your Deel Account:
✅ Step 1 – Click the Activate Account button on the email you received from Deel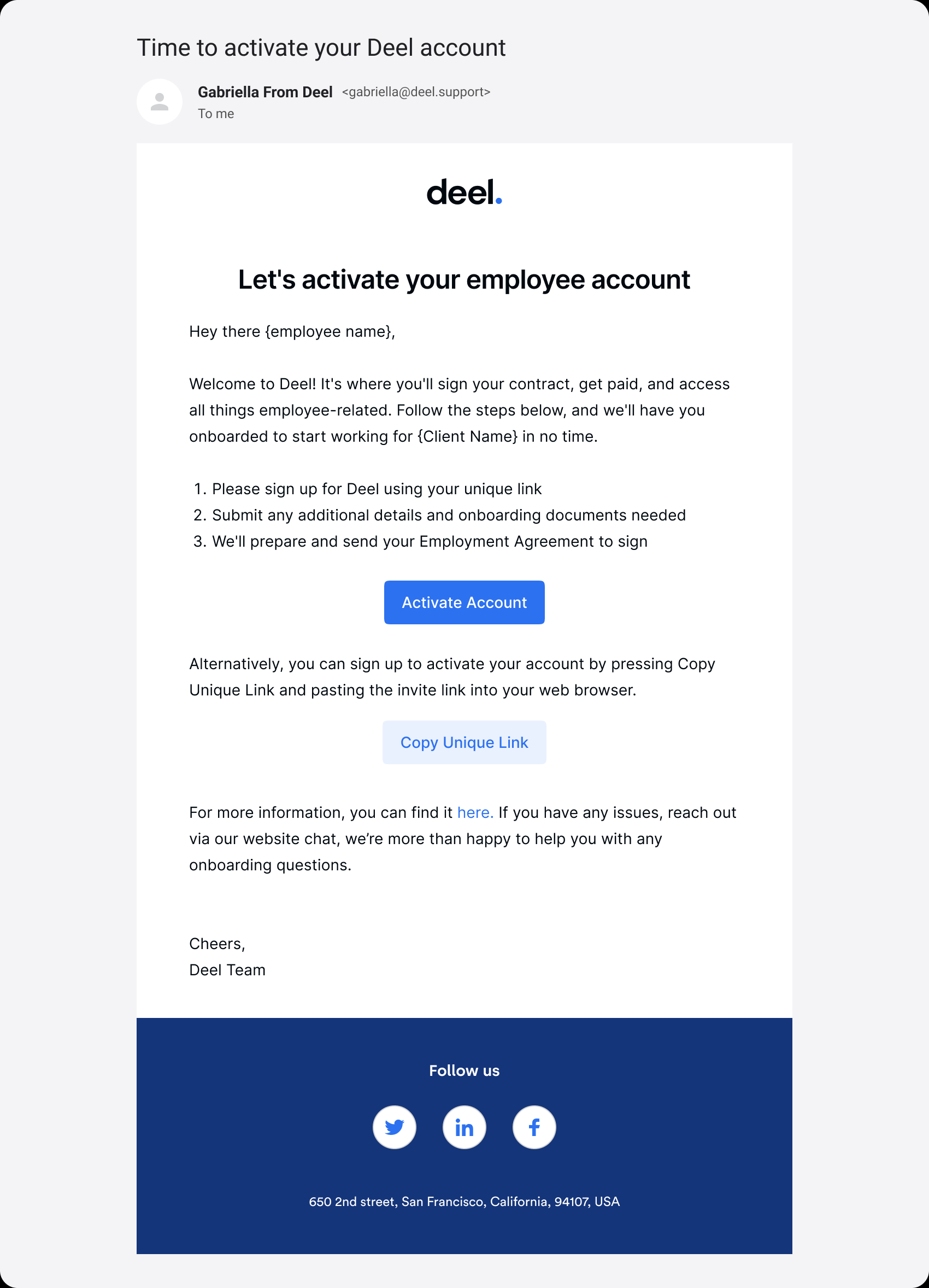 ✅ Step 2 – From the Welcome page that appears, click Get Started and begin filling out your personal details to create your account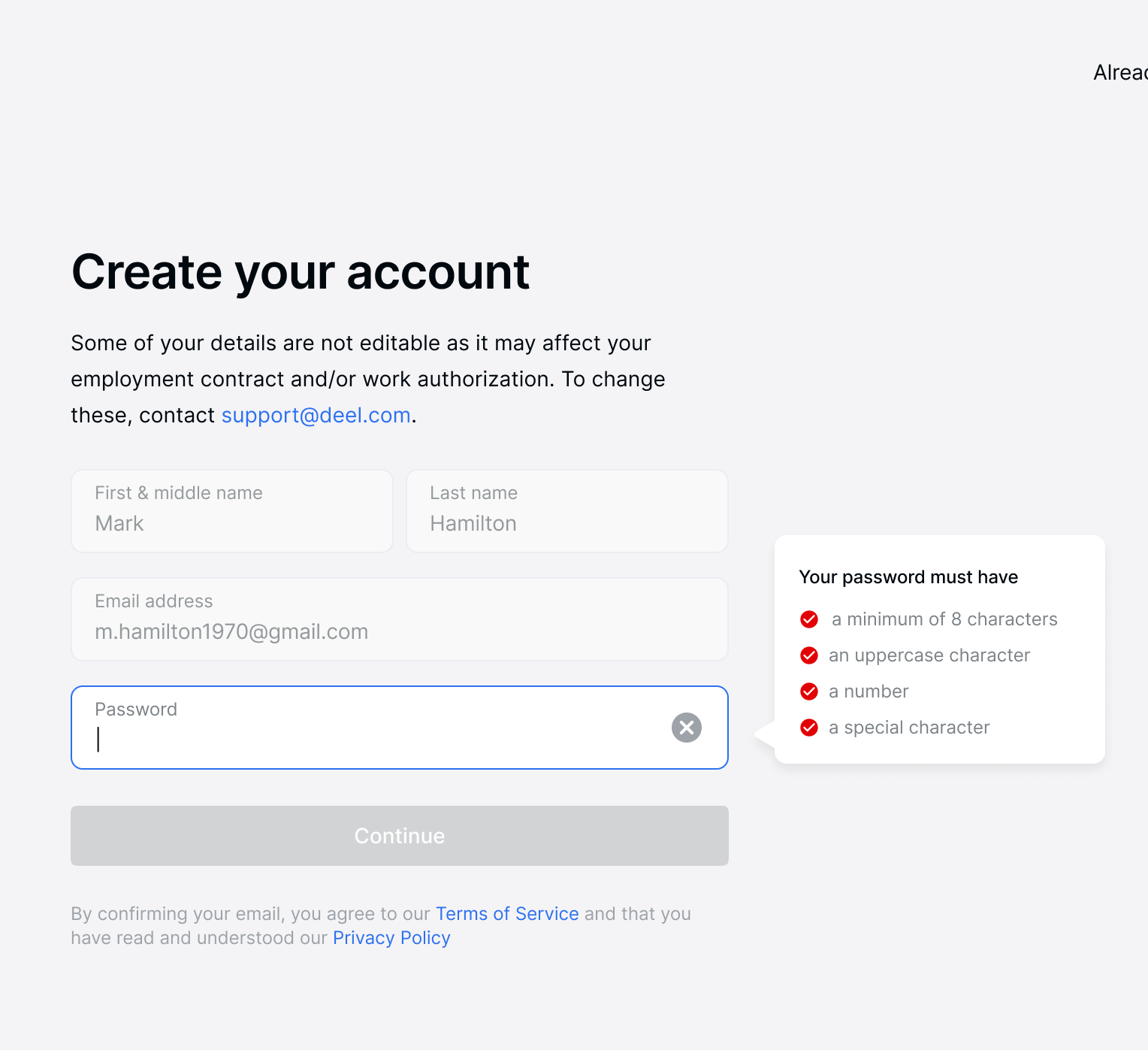 ✅ Step 3 – Fill out your personal details, contact information, and address and click Continue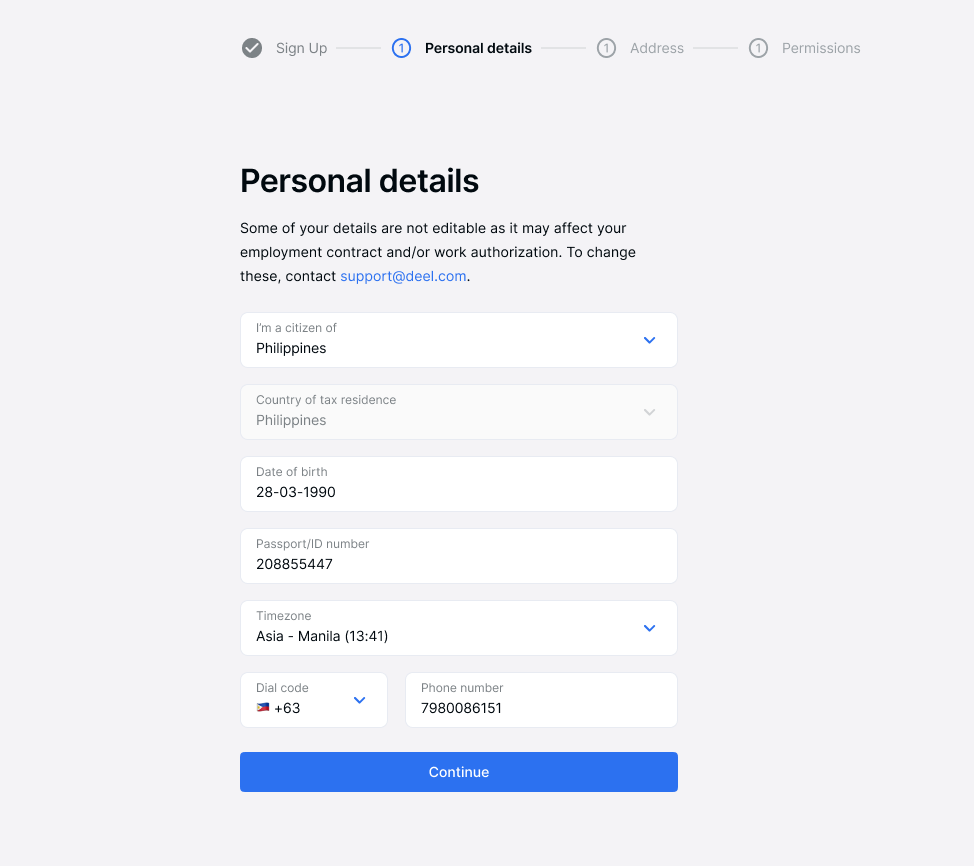 ✅ Step 4 – Select if you'd like to allow your Employer to view your Compliance Documents and/or your payslips, and then click Create Your Account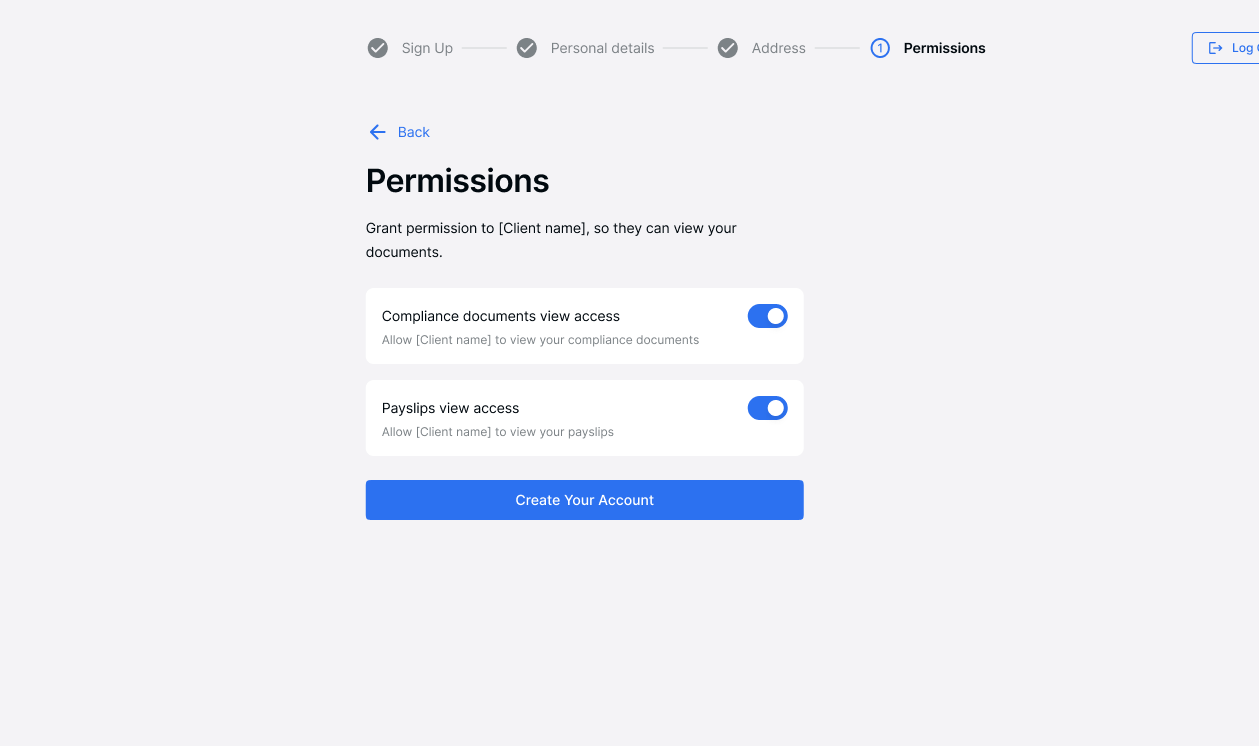 That's it! Your Deel Account is ready to use.
Please let us know through our Support Chat if you have any questions during this process. We're here to assist you 24/7.