A customized subdomain allows you to have a specialized Deel platform mirrored to your very own subdomain.
With custom domains Clients can do the following:
Upload your company Logo

Log in through your custom domain

Use company brand colors - Clients can add the HEX color of their Brand or choose from the predefined color options that we have available.
How much does it cost?
Clients will be charged $100 per month for this feature.
You will be charged using the same payment method that you have selected to pay the monthly contract subscription fee.
Here's a 1-minute video walkthrough if you prefer:
Let's get Started!
✅ Step 1 – From your Deel dashboard, click the Organization Settings tab

✅ Step 2
–
Click Customized Subdomain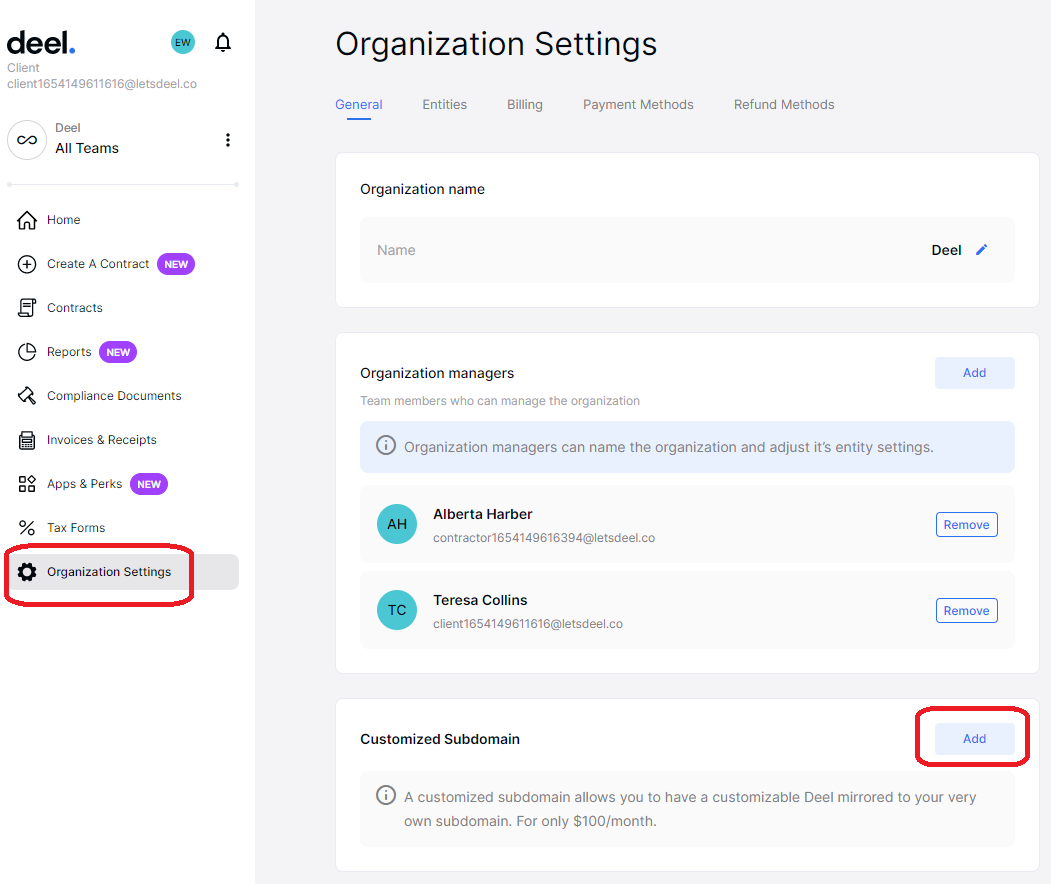 ✅ Step 3
– Enter the name of the subdomain you want to set up
The client can also authenticate Okta SSO by enabling the Okta Single Sign-on toggle on the page. Click here to read more about OKTA SSO Configuration.
✅ Step 4
– Upload your logo and select your colors, and click Continue
✅ Step 5
– Check the I Agree box and click Deploy