This article is for Global Payroll clients who want to add new entities or new teams.
If your organization hires Independent Contractors and employees through Deel EOR Entities, see our article on setting up teams on Deel.
In this article:
Add new Global Payroll entity
✅ Step 1 –
Add Entity
Go to (1) Organization Settings, select the (2) Entities tab, and then (3) click Add Entity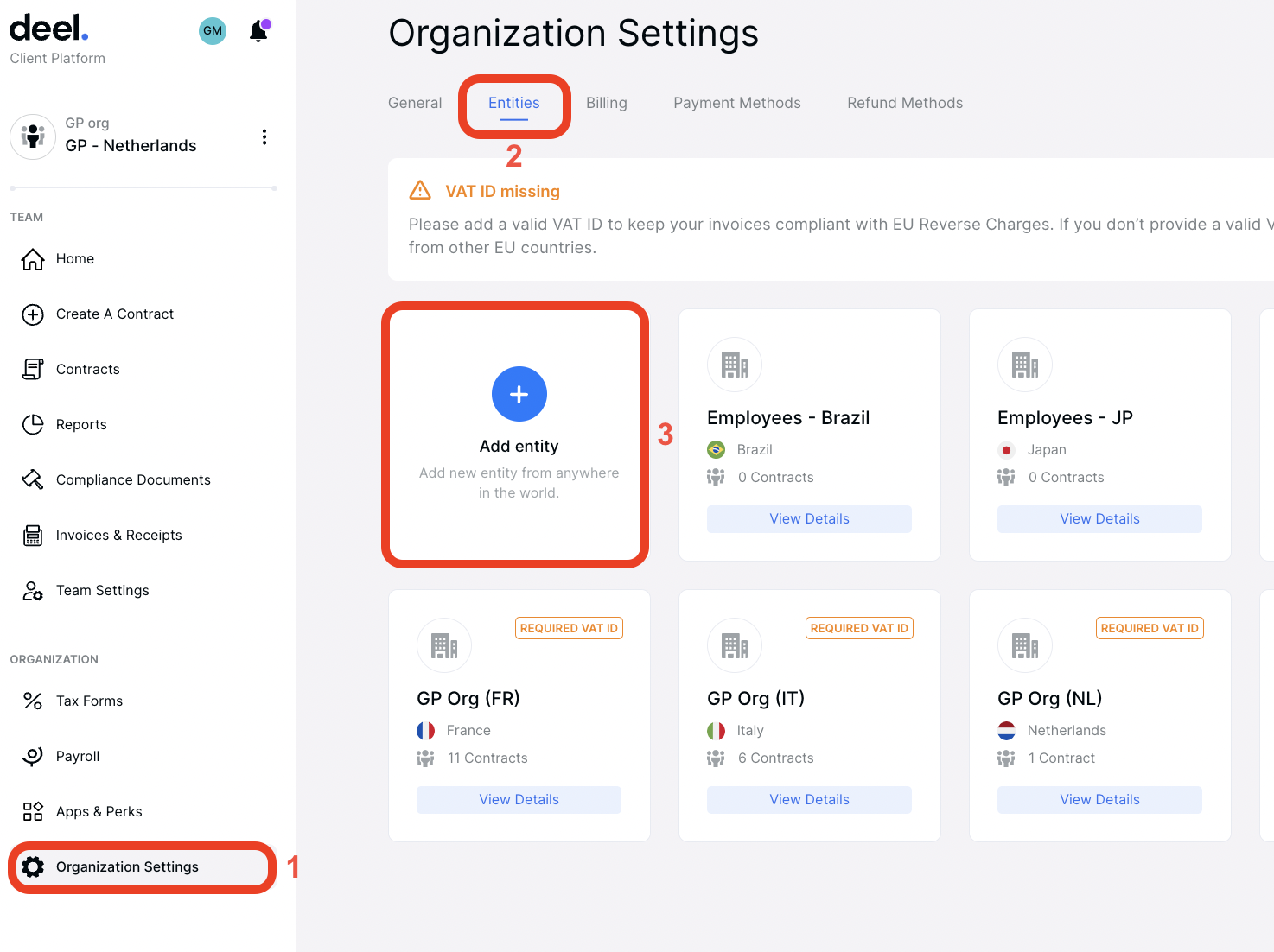 ✅ Step 2 – Fill out entity details and click Add Entity
Your entity will now be visible on the entities page. From here you can review and edit details.
Once your entity has been configured you can add your team and team members.
Add new Global Payroll team
✅ Step 1 – Open the Team Menu drop down list
Select Add New Team at the top of the menu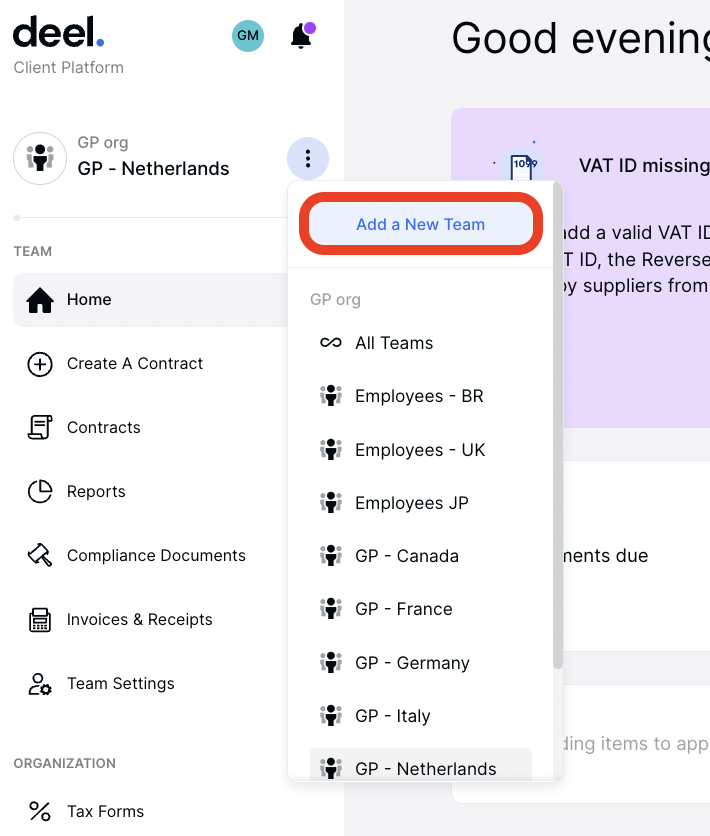 ✅ Step 2 – Add employees and select Create Team
You can import new employees by using supported integrations like BambooHR, Workday, or others.
Or, you can provide a .CSV file to your Customer Success Manager.