This article explains how Deel HR clients can create their own customized document types for workers to read, sign, or upload.
With Deel HR, you can upload your own document with static information or use our document editor to incorporate dynamic information for each worker like name, address, email, job title, salary, and more!
You can choose to make these documents mandatory or optional, and it is easy to manage worker documentation directly on the Deel platform.
In this article:
How to create or upload a document
How to create or upload a document
✅ Step 1 –
Create document
Select Organization Settings on your home page and click the upper Document Management. Then click Create Document.
New direct employees can still complete their onboarding before they upload your requested custom documents.

Custom documents will not be reviewed and verified by Deel. We recommend that you manually verify.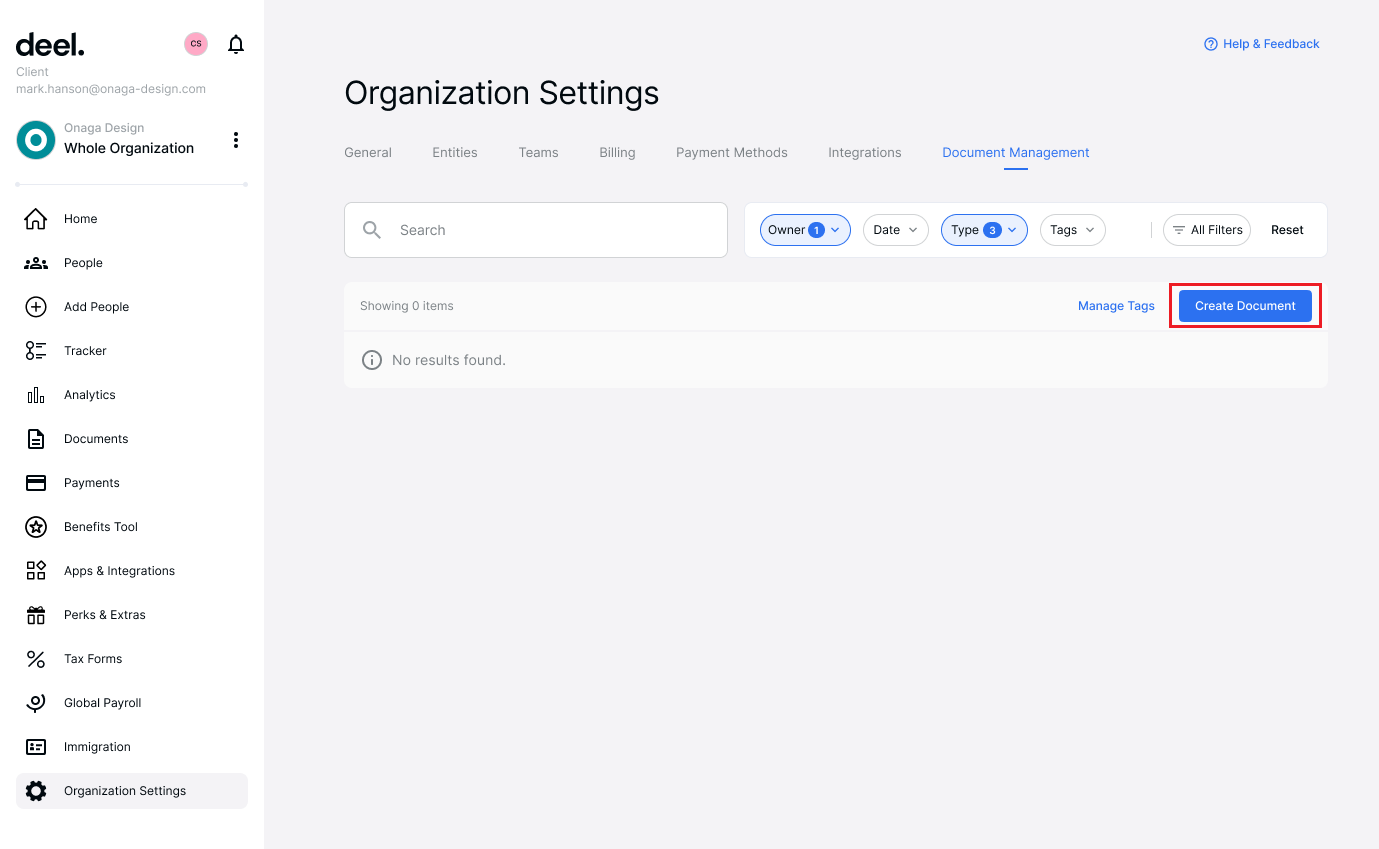 ✅ Step 2 – Select required worker action
You can require your workers to take the following actions:
Upload a document to Deel. You can also upload a single pdf file that will be used as a template.
Acknowledge

that they have read the document that you will create on Deel or upload separately.
Sign the document that you will create on Deel or upload separately. You can sign the document or require only the worker signature.
You can choose if uploading the document is a mandatory or optional action.
If you make it mandatory, it will become required for both active workers and for new workers as part of the onboarding process. Your current workers will be notified to take action.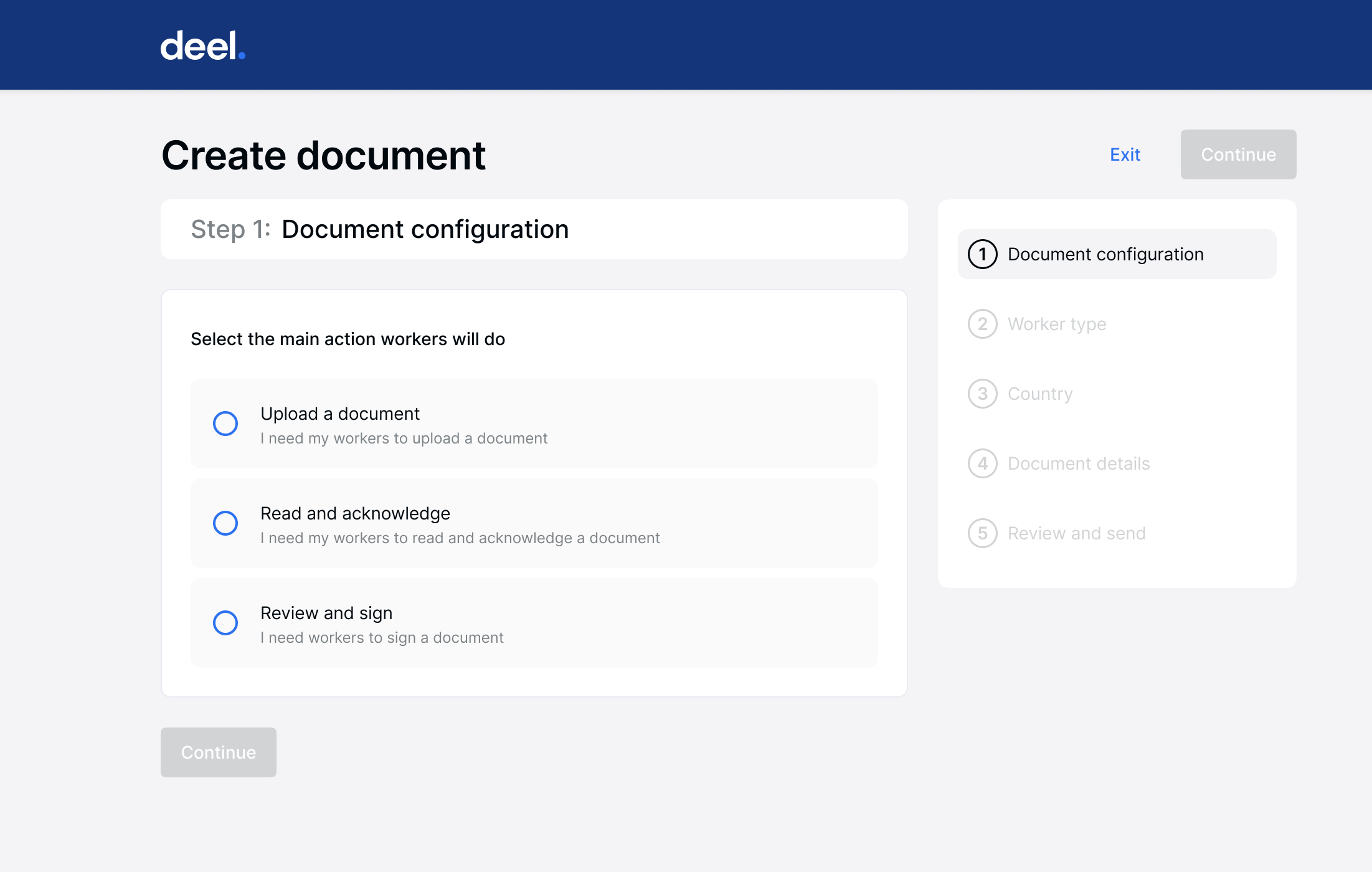 ✅ Step 3 – Select worker type
You can send your documents and request action for all worker types except EOR.
Select either all worker types or Selected worker types and choose from the following:
Independent Contractors (individual)

Independent Contractors (entity)

Deel HR Direct Employees

Global Payroll Direct Employees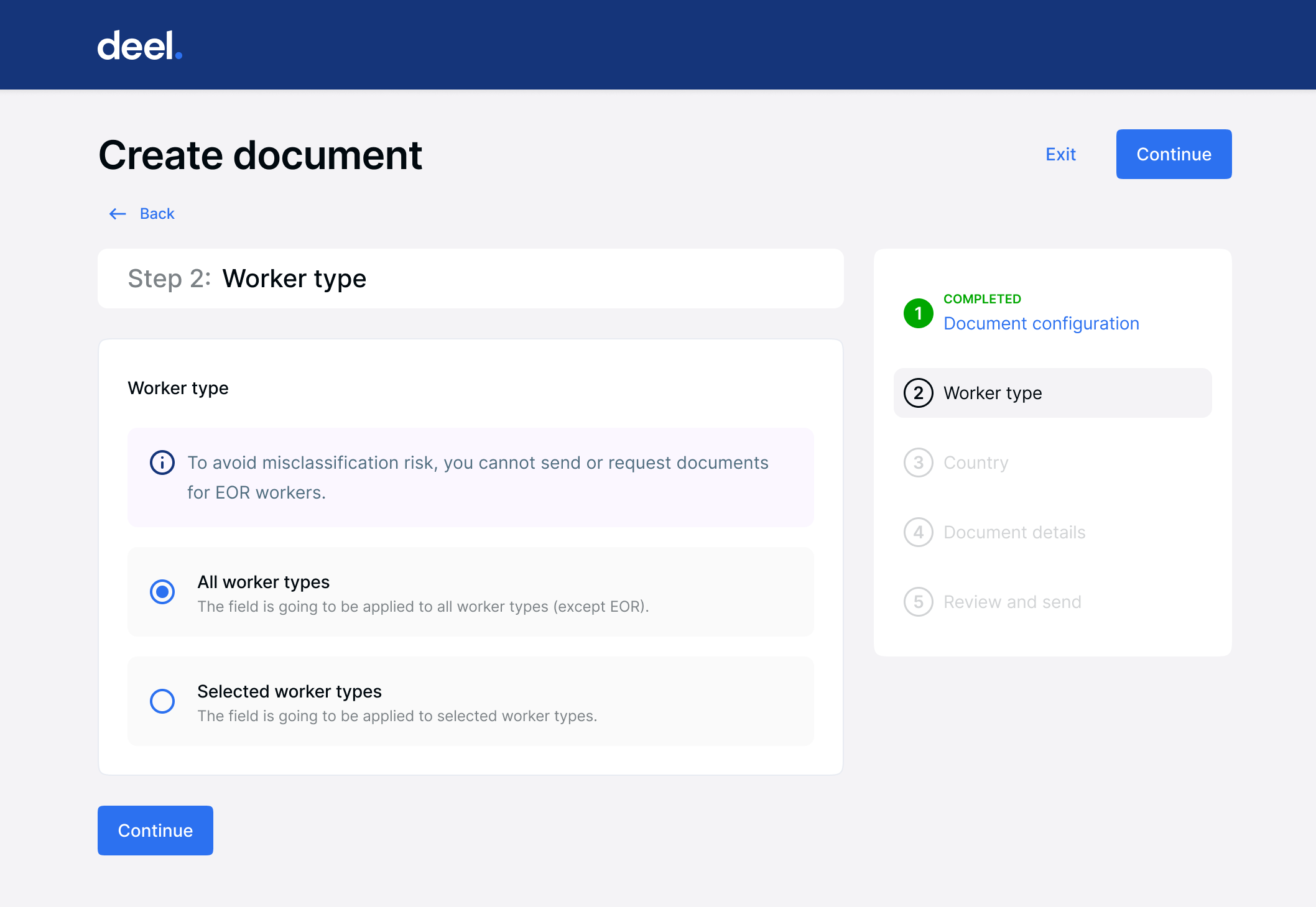 ✅ Step 4 – Select countries
You can send your document to workers in all countries or regions, or only to selected countries.
If the country you selected has separate regions or states, you can further narrow down your list.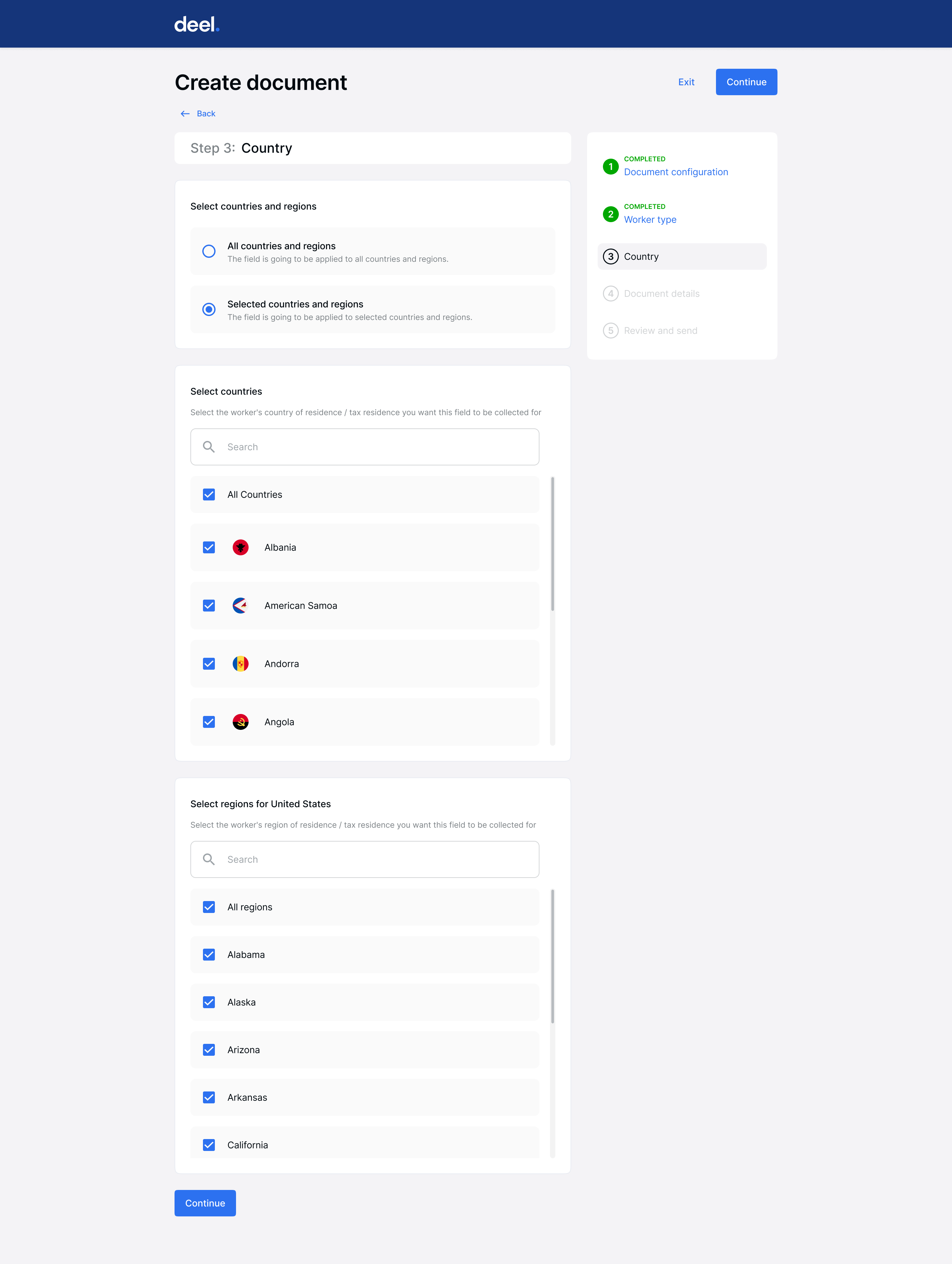 ✅ Step 5 – Add document details
Name and describe your custom document, and you can also add a tag to the document for easier classification.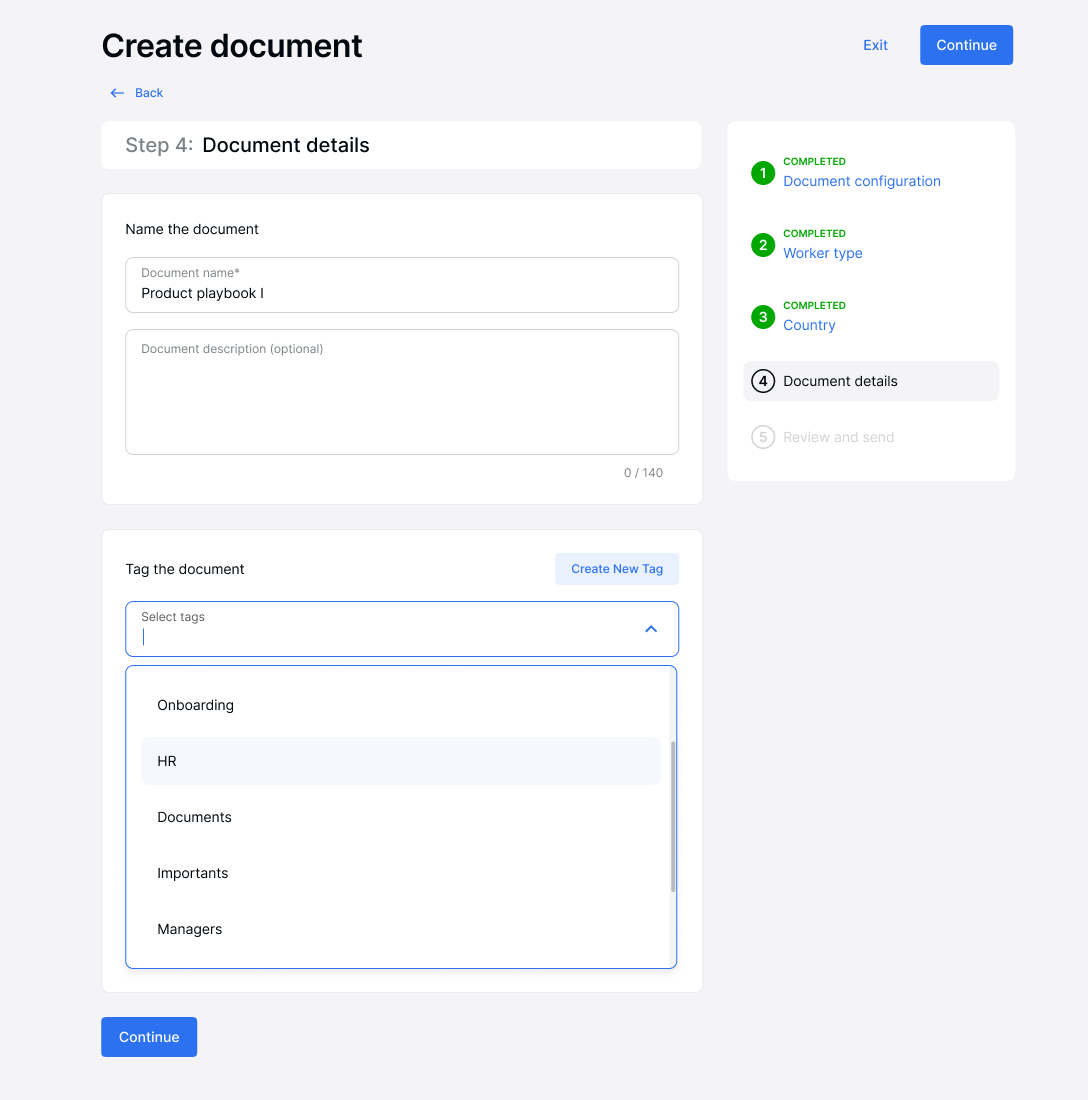 ✅ Step 6 – Review and send
Review your document details and requested worker action, then click Create and Send.
If you want to change the document details you can return to the previous steps.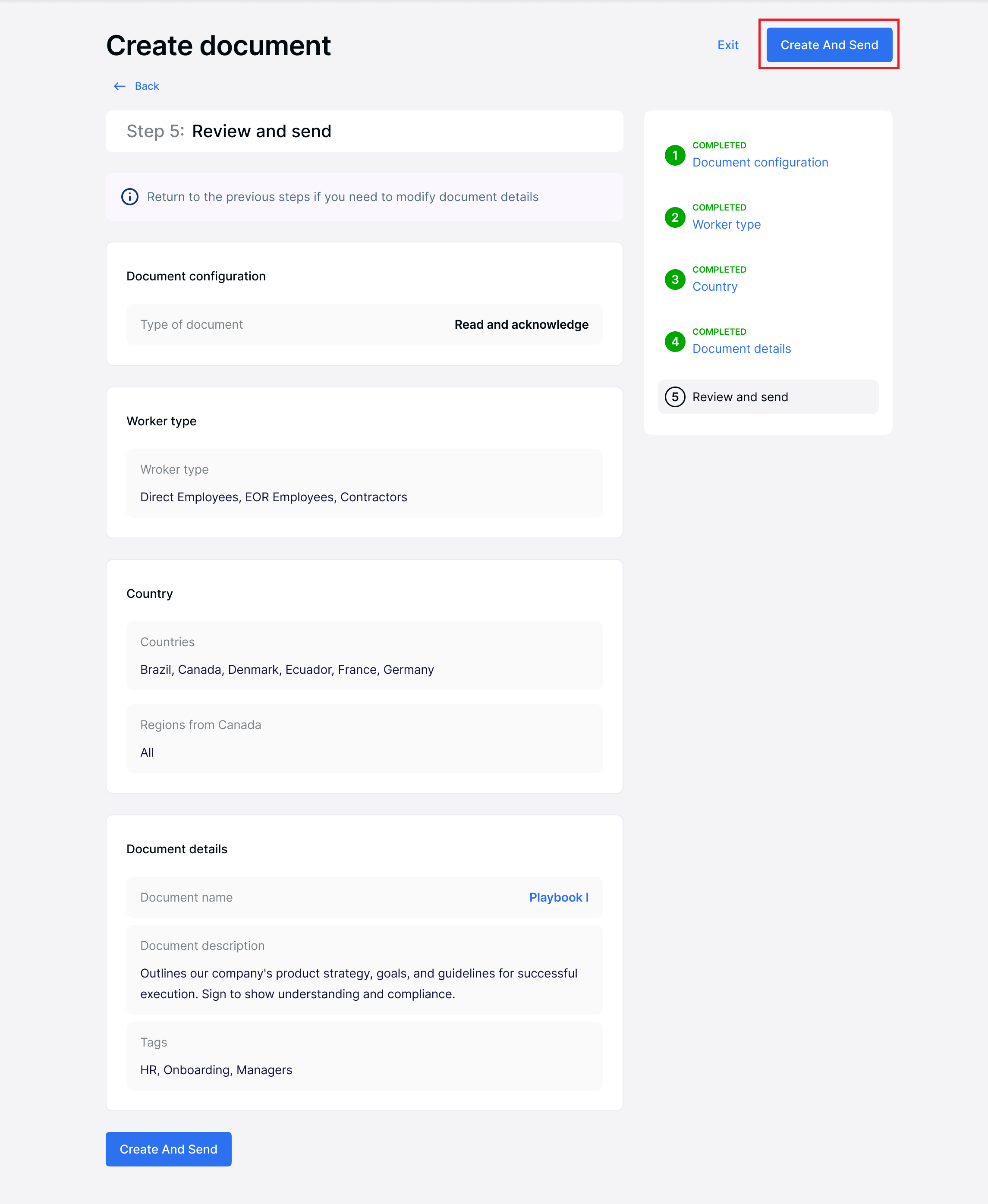 ✅ Step 7 – Manage documents
Once you have created your document, it will be added to your Document Management tab under Organization Settings.
From here, you can see and view all your documents, the required worker action, and tag details.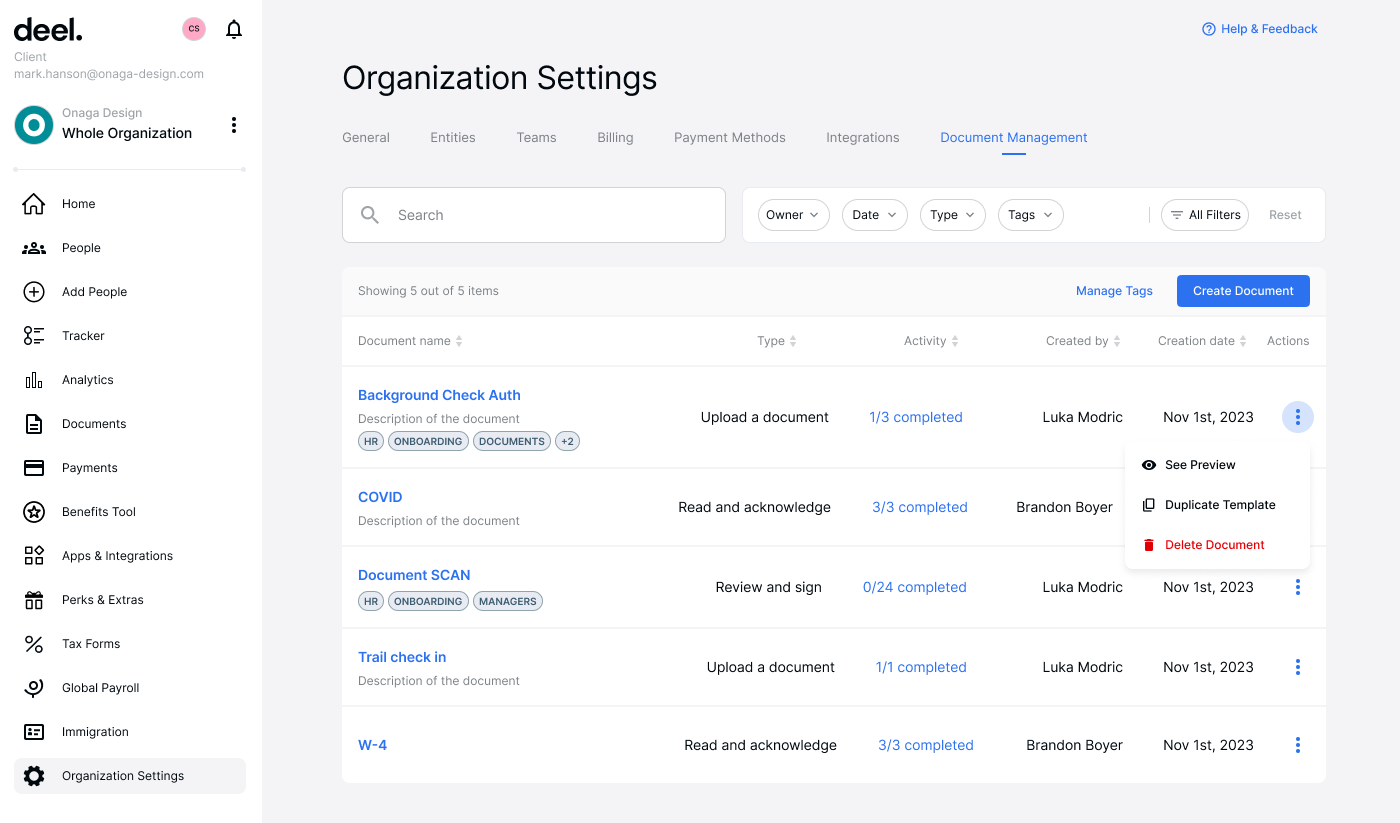 Managing your documents
Select Organization Settings and then the Document Management tab to review your created documents.
You can see and review all your documents, the required worker action, and tag details.
You can select Manage Tags to create new tags or edit existing tags for your documents, for easier identification
Select the options menu for a document to preview it, duplicate the template, or delete it.