Companies can assign Approvers within Deel teams to review and approve the work submitted before the payment goes through.

In order to guarantee that there will always be at least one manager with the right to approve items in a team, managers with the Admin role always have the right to approve items by default. If you want to see more information regarding the permissions that the specific roles have, check this article.
How to add an Approver
Select the Team you would like to add Approver for in the Team drop-down:
In Team Settings under "Managers" click Add.

Add the team member's name and email address, assign their role, and click on the Approver toggle to indicate they will be a Team Approver.

Click Send Invite to save the new team member and send them an email invitation to join the Team.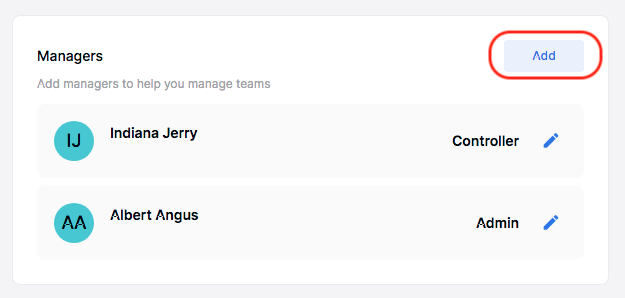 If a manager is already a part of the team and you want to add them as an Approver, you can do this by clicking on the pencil icon.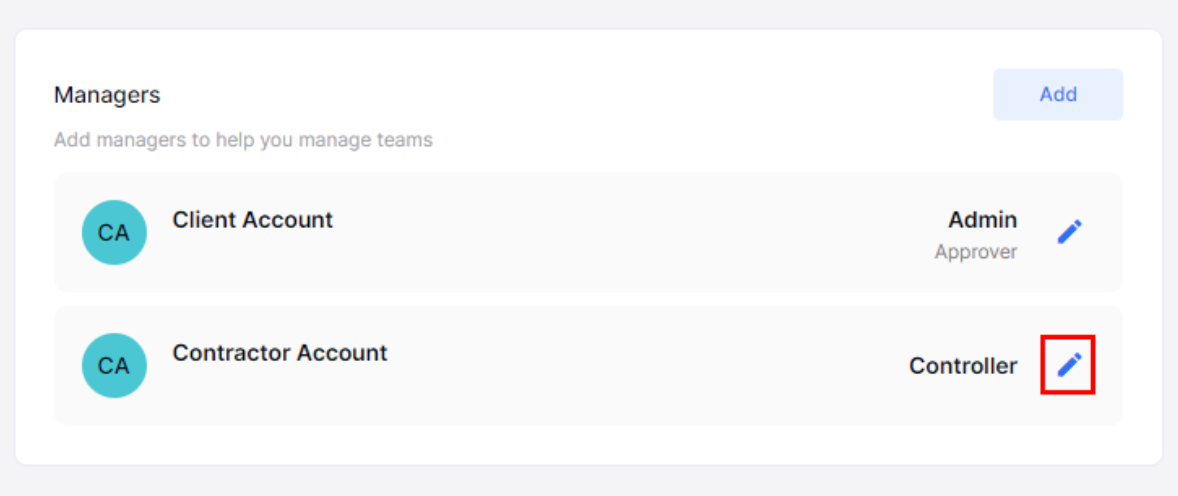 You will then be able to edit their permissions and assign the Approver role by turning on the toggle and clicking on Update.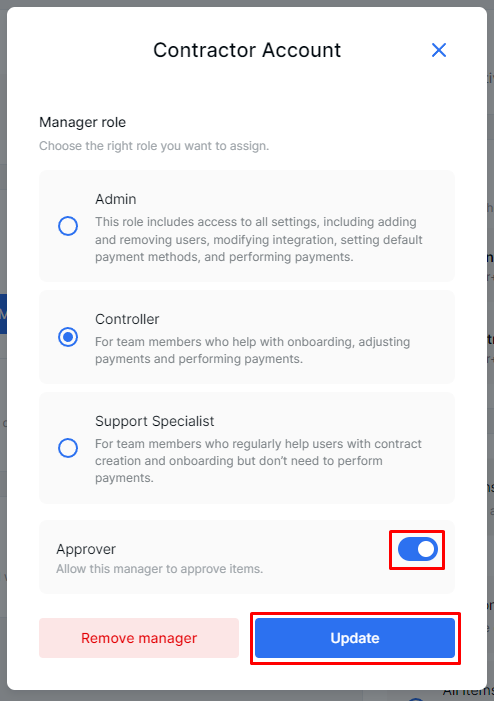 How to remove an Approver
In Team Settings under "Managers", find the team member you would like to remove.

Click on the blue pencil icon to edit their role, turn off the toggle next to "Approver" and click on Update

Keep in mind that even if you remove the approver role, the member will still remain as a manager of this particular Deel team under their assigned role (Controller, Support Specialist). You will not be able to remove the Approver role for admins.
How to approve work
If you would like to require an Approver to approve hours/work submitted by contractors, make sure to specify this when creating the contract.
You turn on item approvals in the Team Settings tab by clicking the toggle next to Approve items.

When a contractor submits hours/work to be approved, you will see a notification appear in the Home dashboard.

Click Open to open the approval request.

Click Approve to approve the request for payment.