Clients can set up different teams in the Deel dashboard to easily manage their contractors or employees. For example, you can set up a different team for tech support workers, and for delivery drivers, and for graphic designers.
Other benefits of setting up teams include:
Creating teams within the Deel account to manage multiple items on a team-by-team basis (contracts, payments, invoices, etc.)

Having a dedicated set of admins for each team, where each admin will only be able to see the information that is relevant to them.

Allocating different payment methods for each team, which is a great benefit for clients that use bank accounts from several countries
Let's get started!
✅ Step 1 – Click on the (1)
Team Menu
from your dashboard and (2) then click
Add a New Team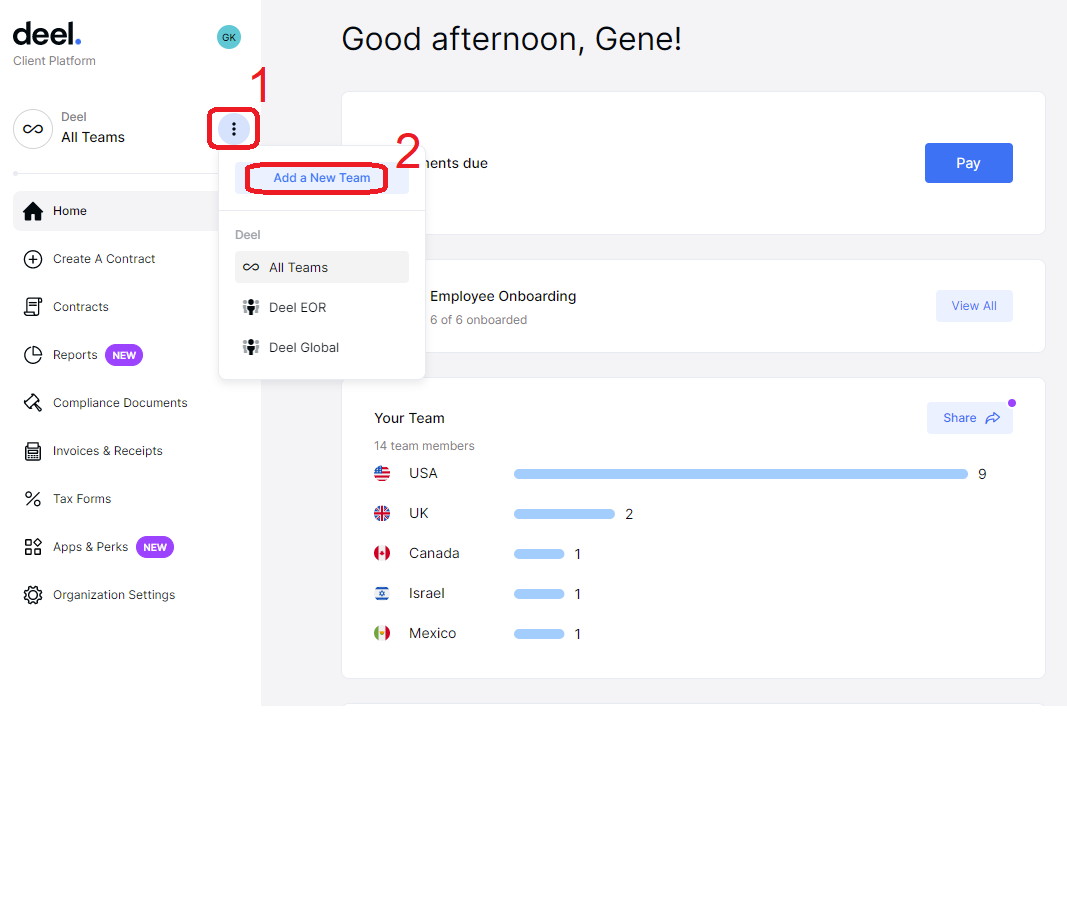 ✅ Step 2 – Create the team by deciding on a team name.
Once you've created the team, you can add team members and define their role within the team:
Admin

: Access to all settings, including the ability to remove or add team members. Admins can set default payment methods, and perform payments

Controller

: Can help with onboarding, adjusting payments, and performing payments

Support specialist

: Can create contracts and onboarding but does not need to complete payments

Approver

: Approve items before the payment is made
How can I edit the roles of the members of a team?
✅ Step 1 – Select
Team Settings
from the navigation menu, and click the edit button for the manager you want to edit.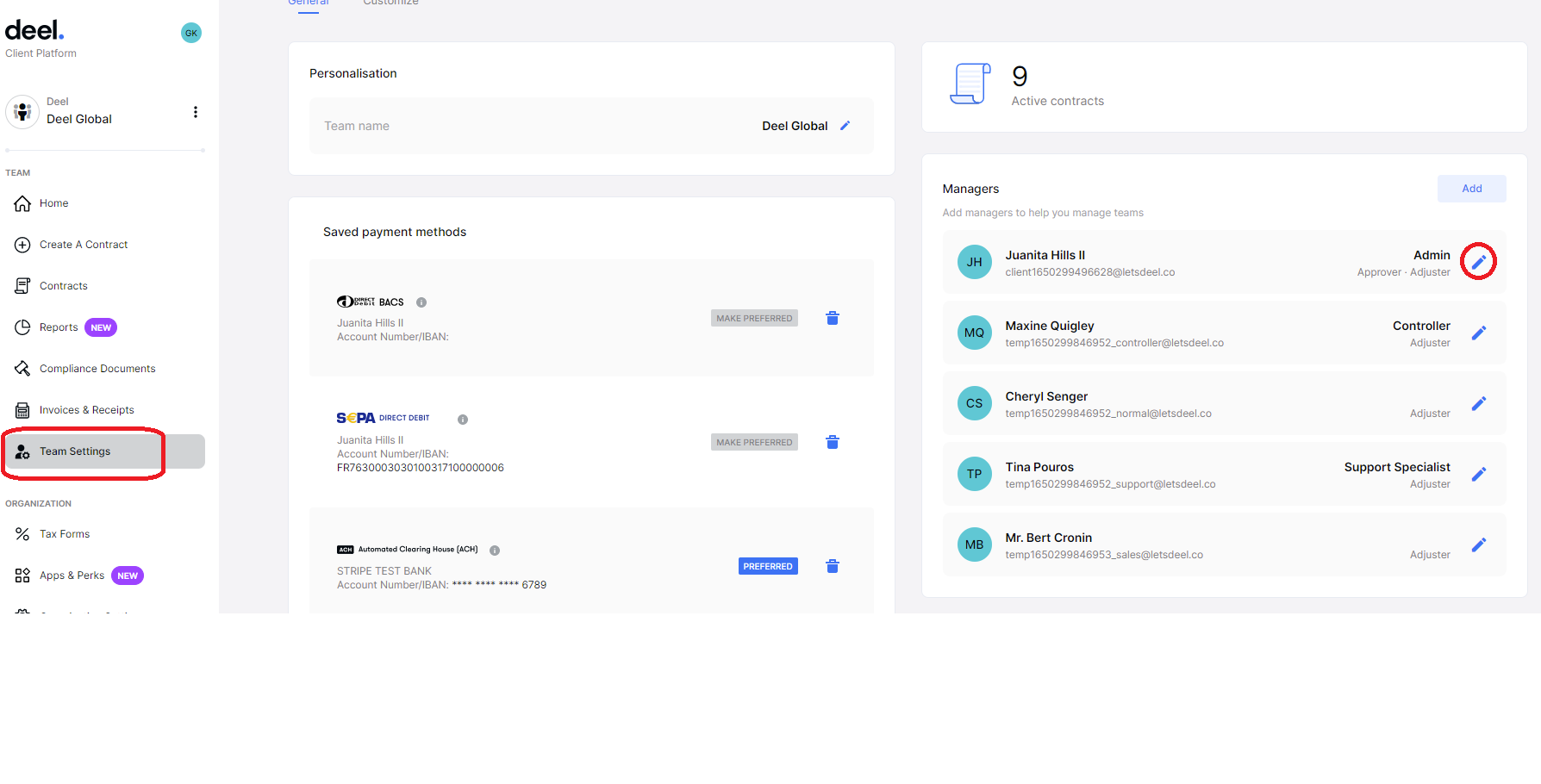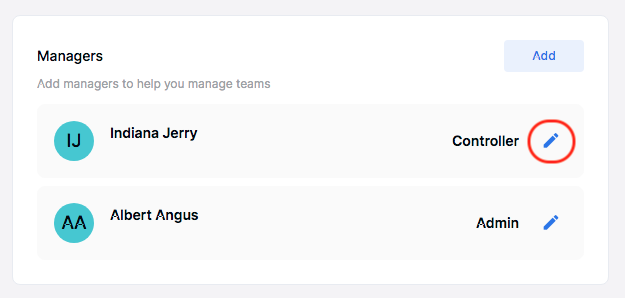 ✅ Step 2 – Choose the new role you wish to assign to the manager, and click
Update
. You may also decide to remove manager.