Deel allows you to add legal entities associated with your organization. Legal entities enable you to attribute revenue for each account correctly.
All contracts will be associated with the organizations and their legal entities. The company details can be found under each entity.
An organization describes the whole company and represents the people employed by the same legal entity. 
One organization can have multiple legal entities and groups.
A legal entity represents a company officially registered in the respective authority of each country.
A legal entity belongs to one organization but can have many groups. Legal entities and groups are not related.
A group on Deel is a group of workers joined together based on the client's criteria. You can find more information on Groups in this article.
You can manage your legal entities in the Organization Settings tab from the Deel dashboard.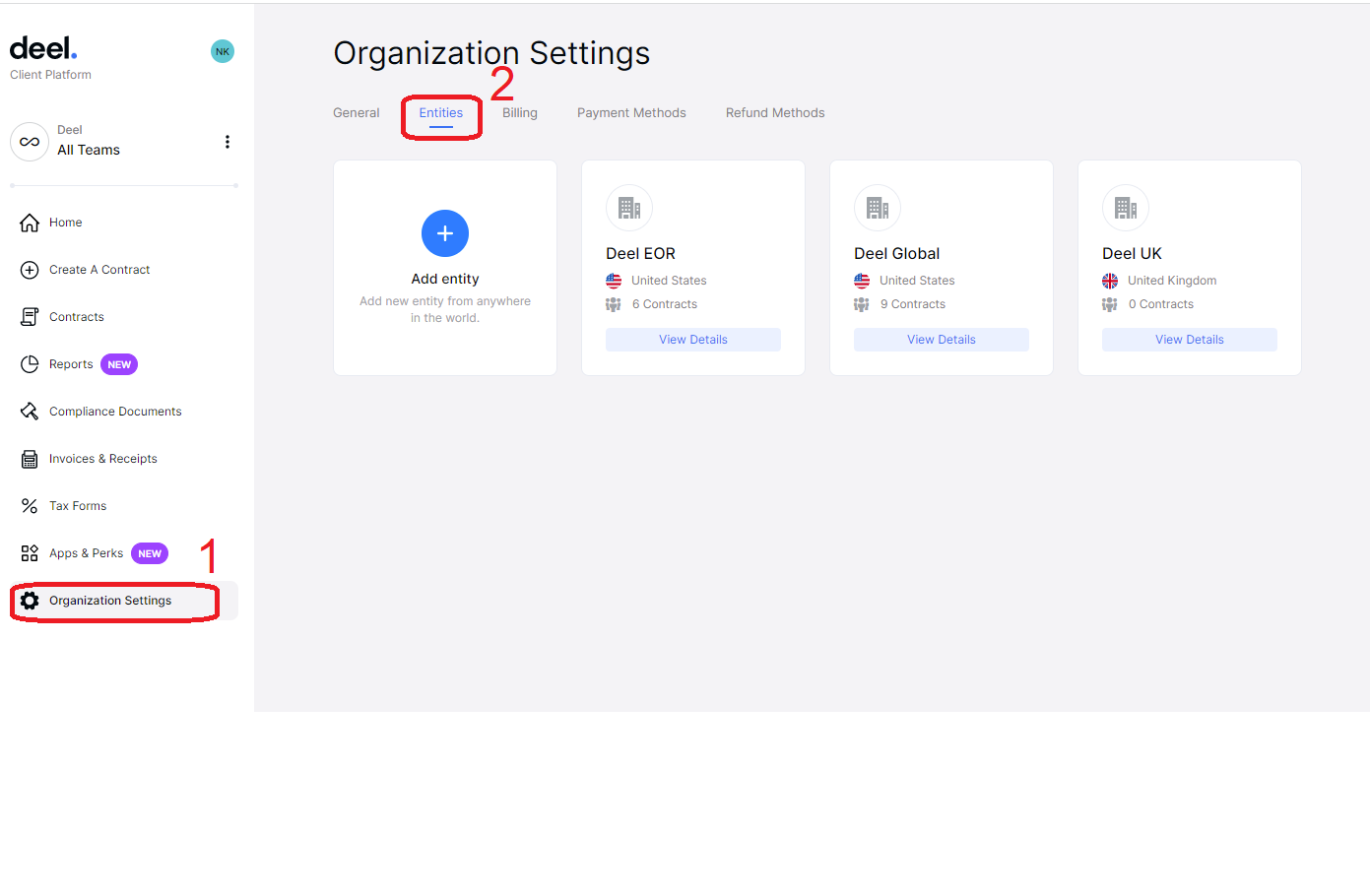 How can I delete an entity?
Click Organization Settings on your dashboard in the lower-left corner. Next, click View Details of the entity you want to remove and click "Delete."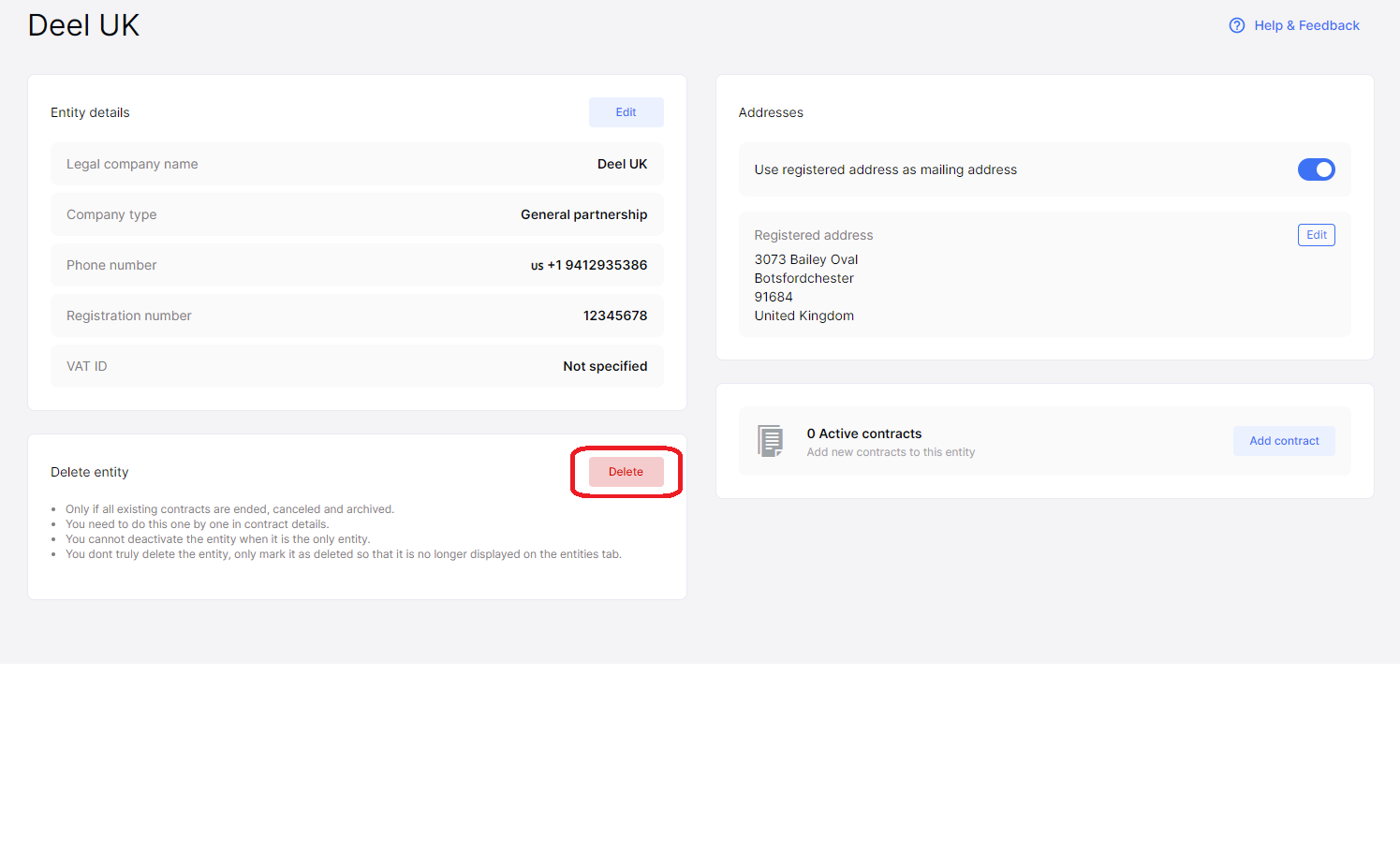 Related articles