The 1-on-1s by Deel plugin helps managers and direct reports better prepare for, conduct, and track their 1-on-1s, all from the comfort of Slack.
It offers some amazing features to keep managers and their direct reports on the same page, as well as loop HR teams into interpersonal conflicts that might be occurring throughout a company.
How does it work?
The plugin creates a shared Slack channel with built-in reminders that encourage collaboration between managers and direct reports.
It integrates with users' calendars to assess when a 1-on-1 between an employee and their manager is upcoming. 
A pre-meeting message is sent in the shared Slack channel which helps attendees align on talking points and coordinate a shared agenda.
An exit survey at the end of the 1-on-1 helps attendees track what was discussed and logs an employee's outlook at that particular moment in time.
Robust reporting and a look back at 1-on-1 history helps managers and HR teams see trends in performance or mood and provides useful data to reference around annual or quarterly reviews.
How to set up and complete your 1-on-1s
Please review the video and follow the steps outlined below to set up and complete your 1-on-1s:
✅ Step 1
Align on talking points for upcoming 1-on-1s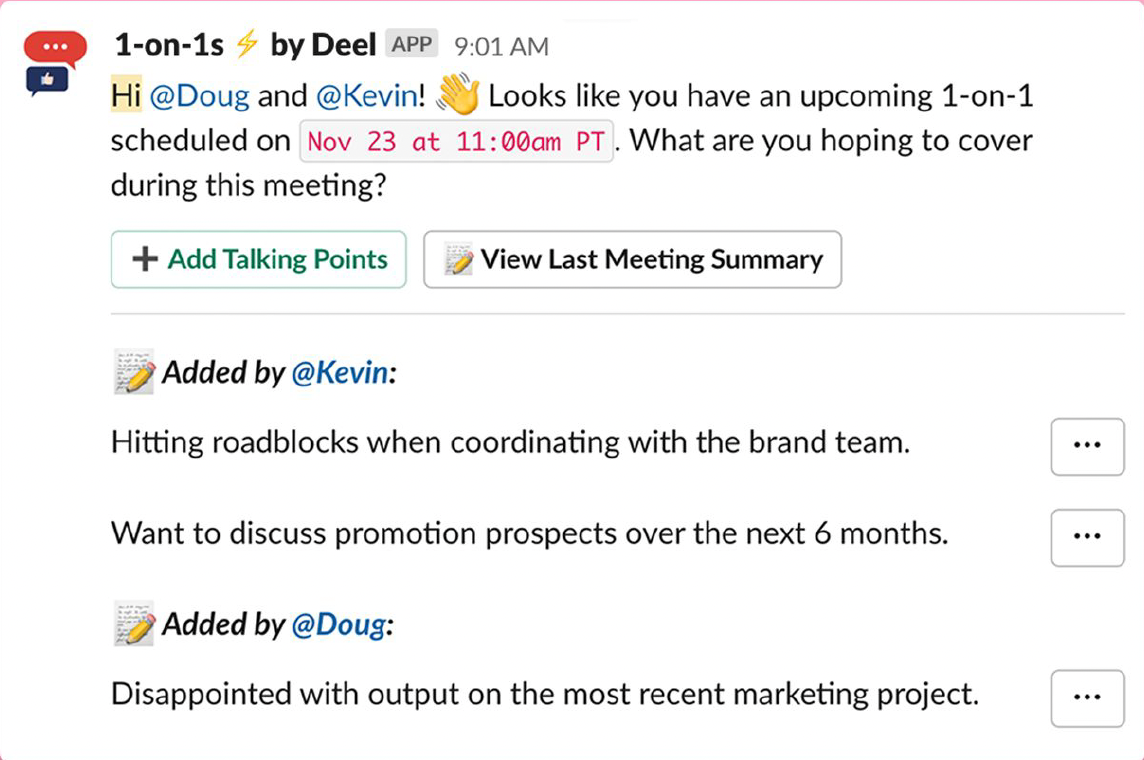 ✅ Step 2
Give and get real-time feedback after each check-in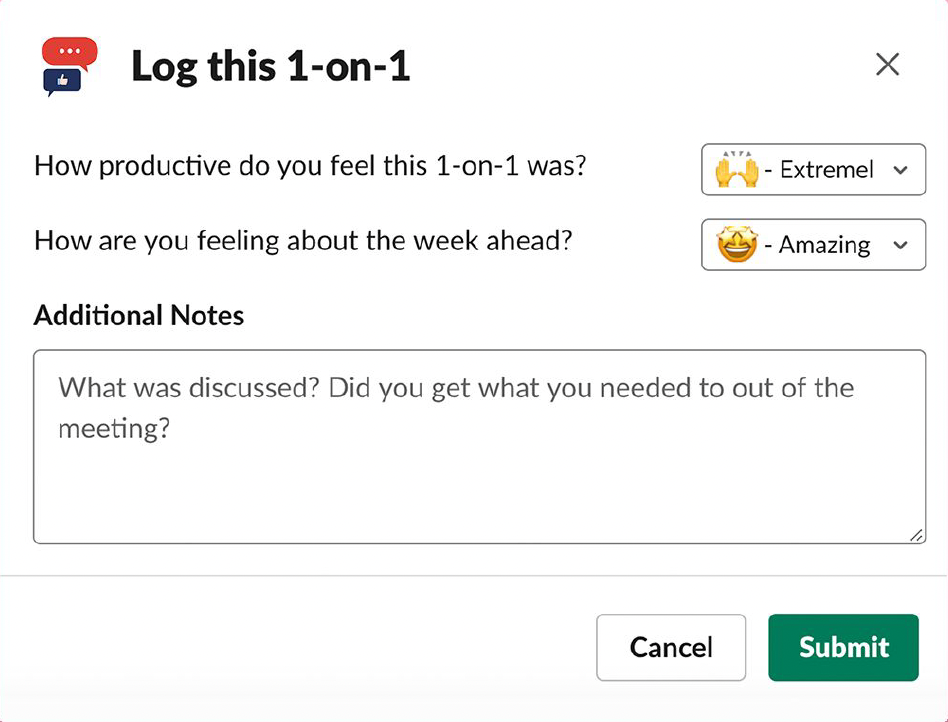 ✅ Step 3
Look back at 1-on-1 history to keep track of important notes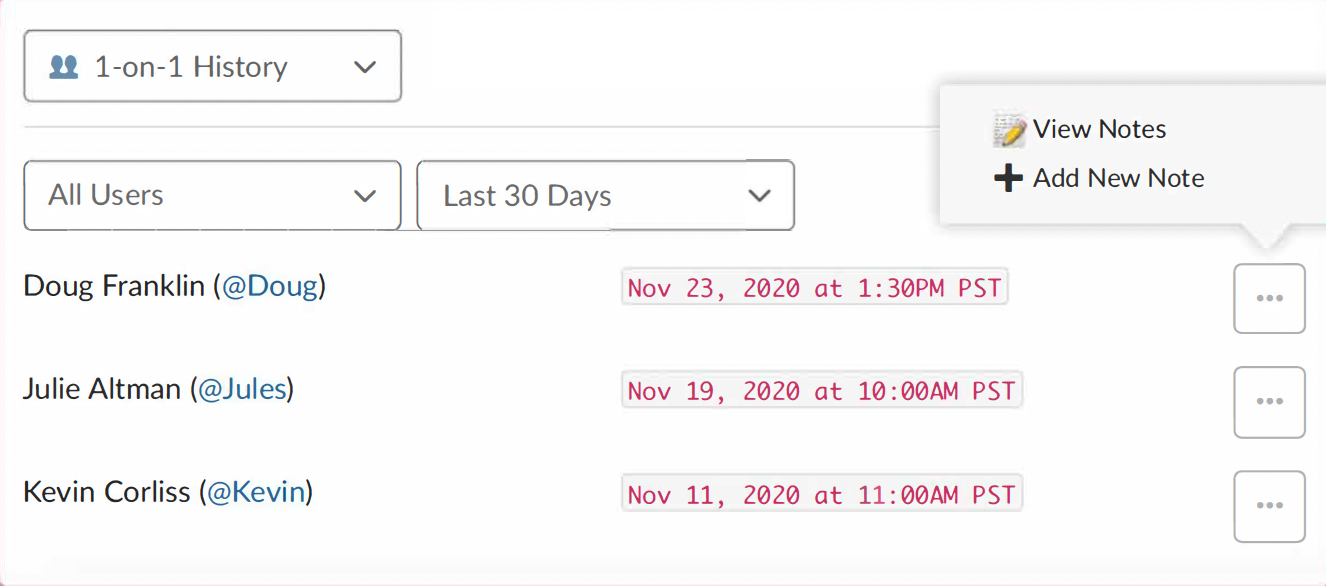 ✅ Step 4
Pull reports to quickly identify interpersonal conflicts or points of concern