With Onboarding by Deel, you can build automated workflows that quickly turn new hires into high performers, auto-assign tasks based on location or department, and reduce manual workload. 
How does it work?
You can use Onboarding by Deel to:
Create unique workflows for each department and location, and Deel will automatically segment, onboard, and assign tasks based on each group
Onboard new hires within Slack, eliminating the need for an external login
View a team member's onboarding progress
Get a complete overview of your entire onboarding pipeline through built-in reporting features
How to set up the Onboarding by Deel plugin
Please review the video and follow the steps outlined below to set up and use the Onboarding by Deel plugin:
You can get a comprehensive overview of your onboarding pipeline by selecting Onboarding Progress.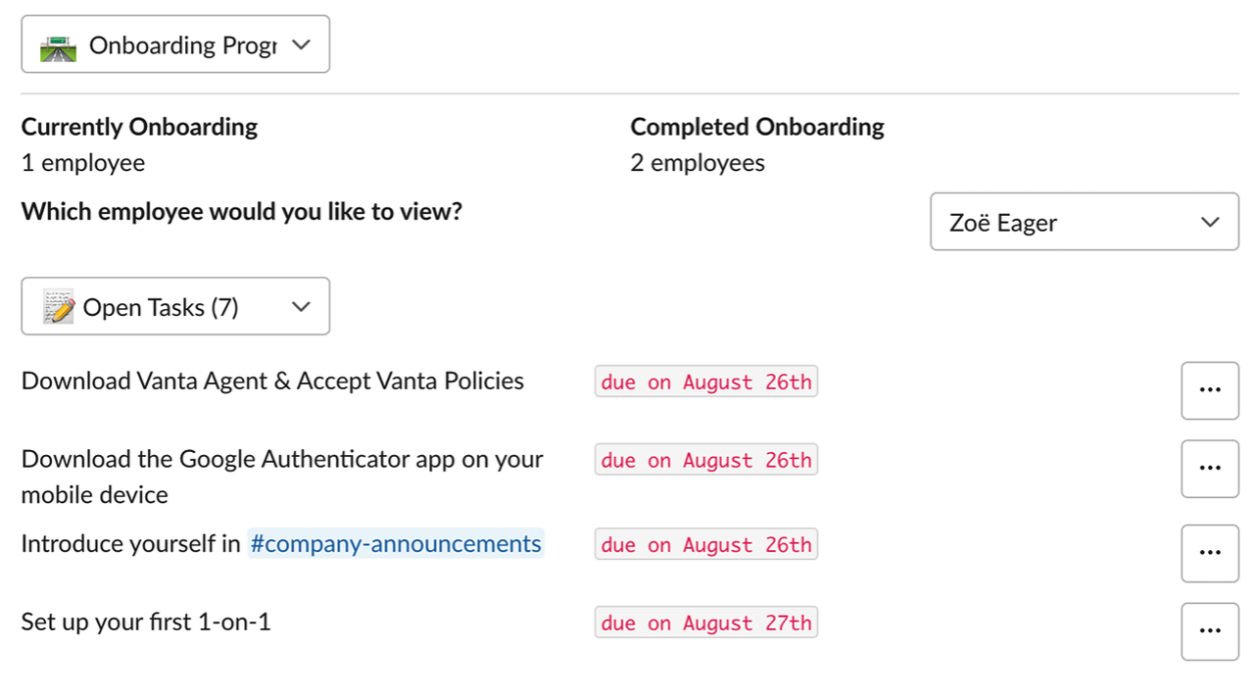 Employees will also receive notifications and reminders for onboarding tasks directly in Slack.