With Announcements by Deel, you can send bulk, targeted, private announcements via Slack and track acknowledgement without cluttering your channels with unread company-wide announcements. 
How does it work?
The plugin allows you to send direct and group messages to targeted audiences based on department, location, tenure, manager level, as well as custom audience groups you create by adding any specific users. 
It allows you to send direct messages to individual users en-masse, without the usual time and manual effort. Thus keeping the message confidential and personal. 
Track who has read your announcements using its built-in Engagement Metrics.
How to set up, send, and track your Announcements
Important: Go to the Admin Tools section to set the rules for your announcements, including whether admin approval is needed.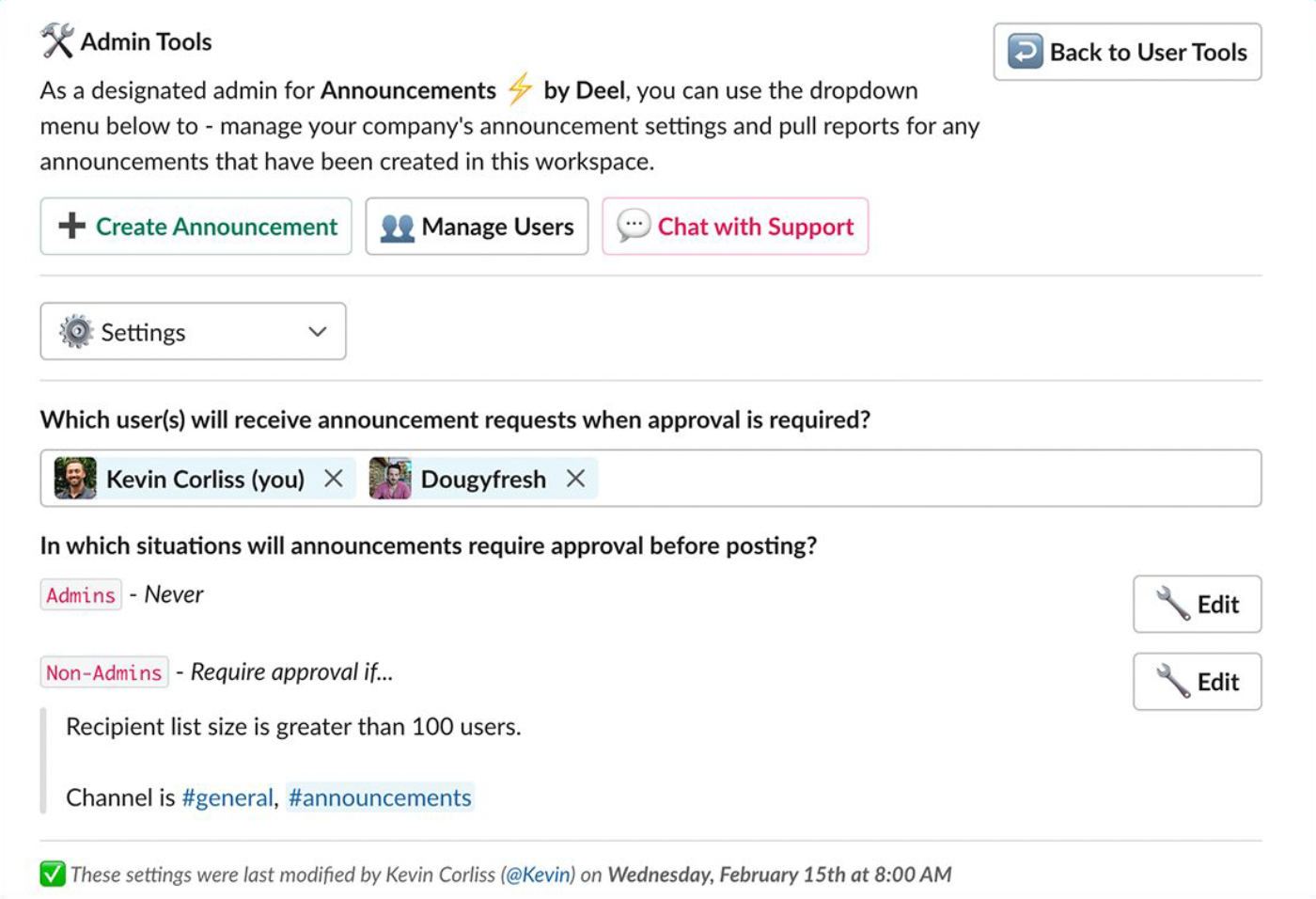 Please see the steps below to create, send, and track your announcements
✅ Step 1
Click ➕ Create Announcement, then select your preferred options for when and how the message should be sent, as well as which users should receive it.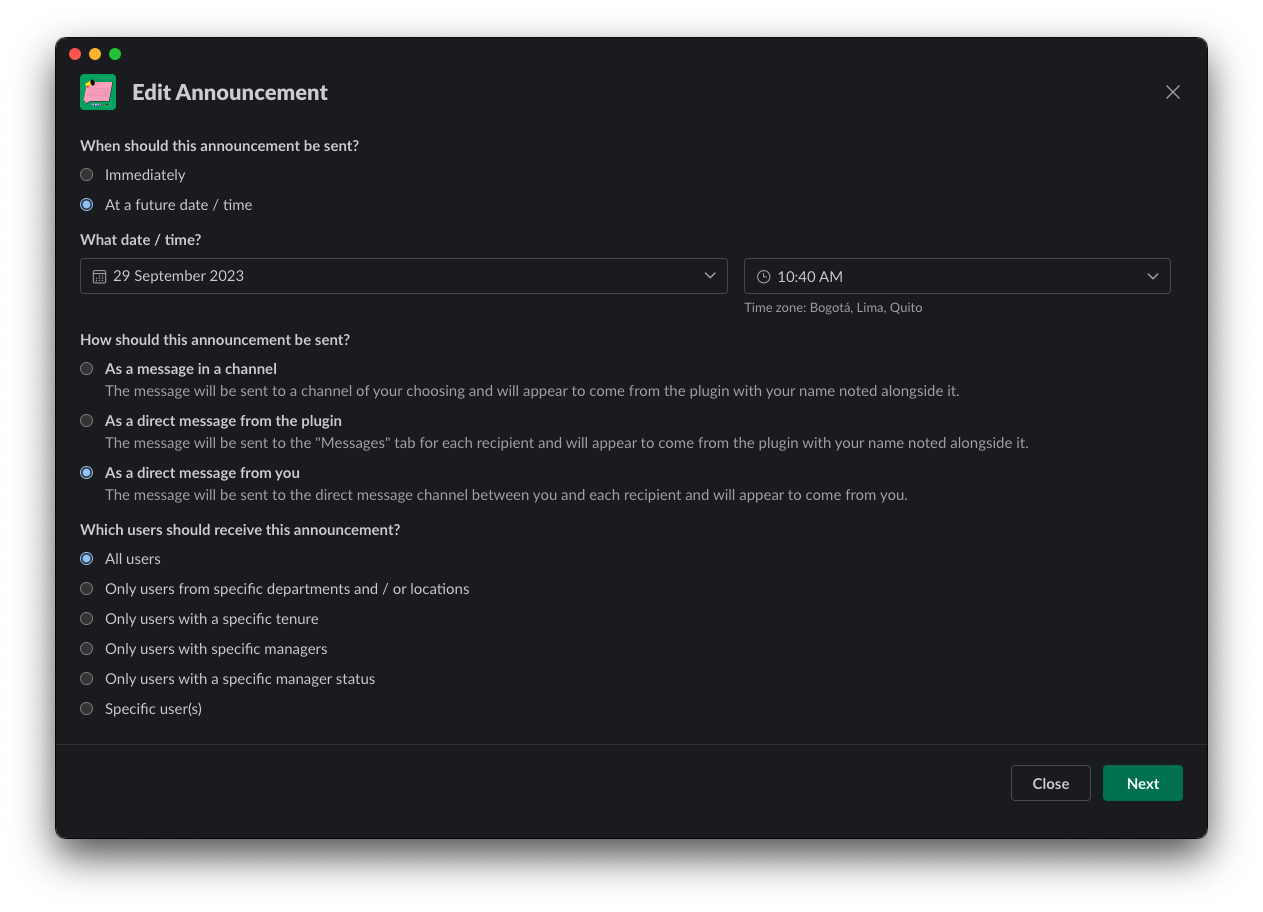 Note: You may also be prompted to grant permission to the plugin to access your workspace. You must grant this access in order for the plugin to work. 
✅ Step 2
Fill in the announcement details and click Finalize Announcement once done. This will send the announcement immediately, or at the selected time, if it was set up to be sent in the future.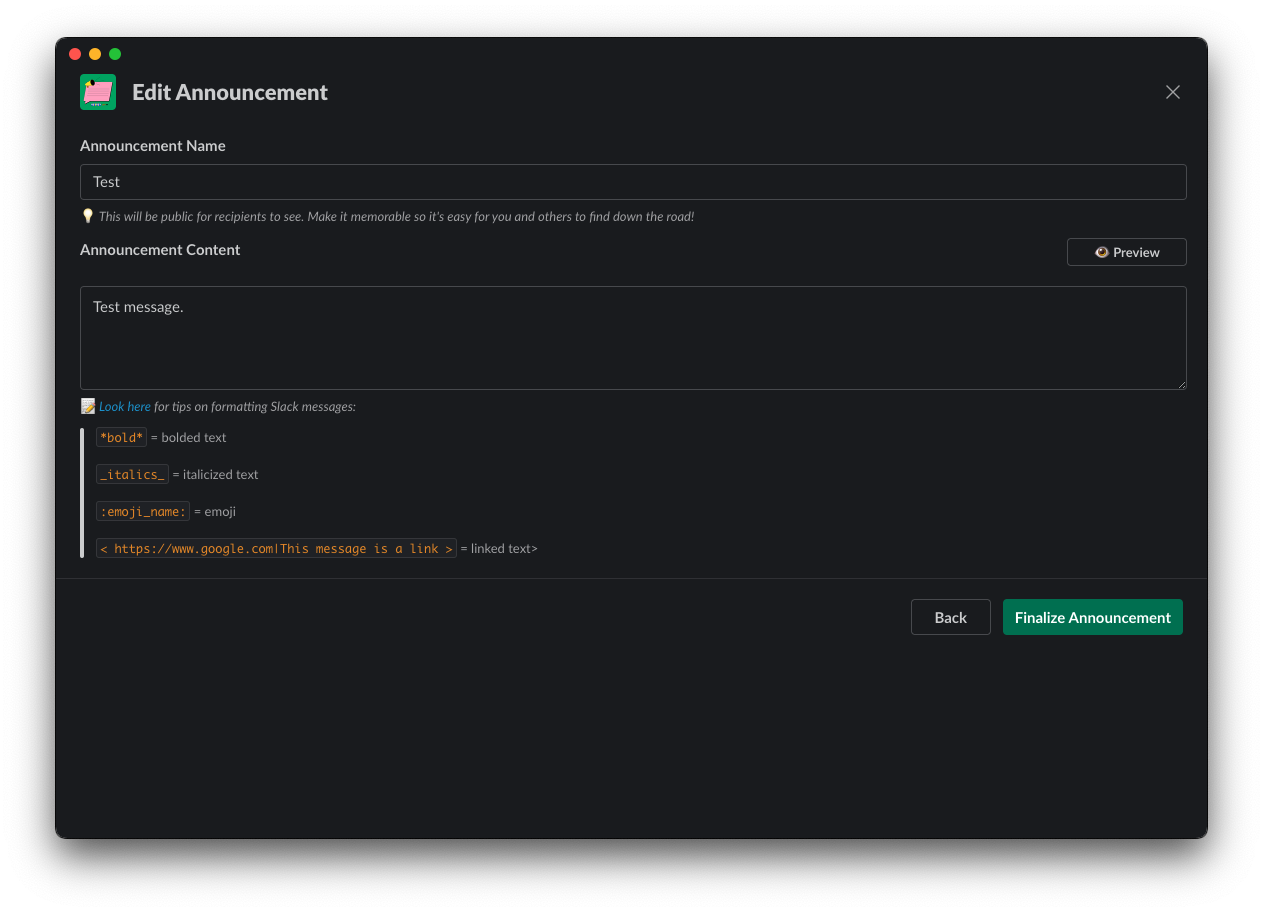 ✅ Step 3
Track and report on acknowledgements from recipients by selecting Reporting from the dropdown menu, then selecting the announcement you would like to get data for.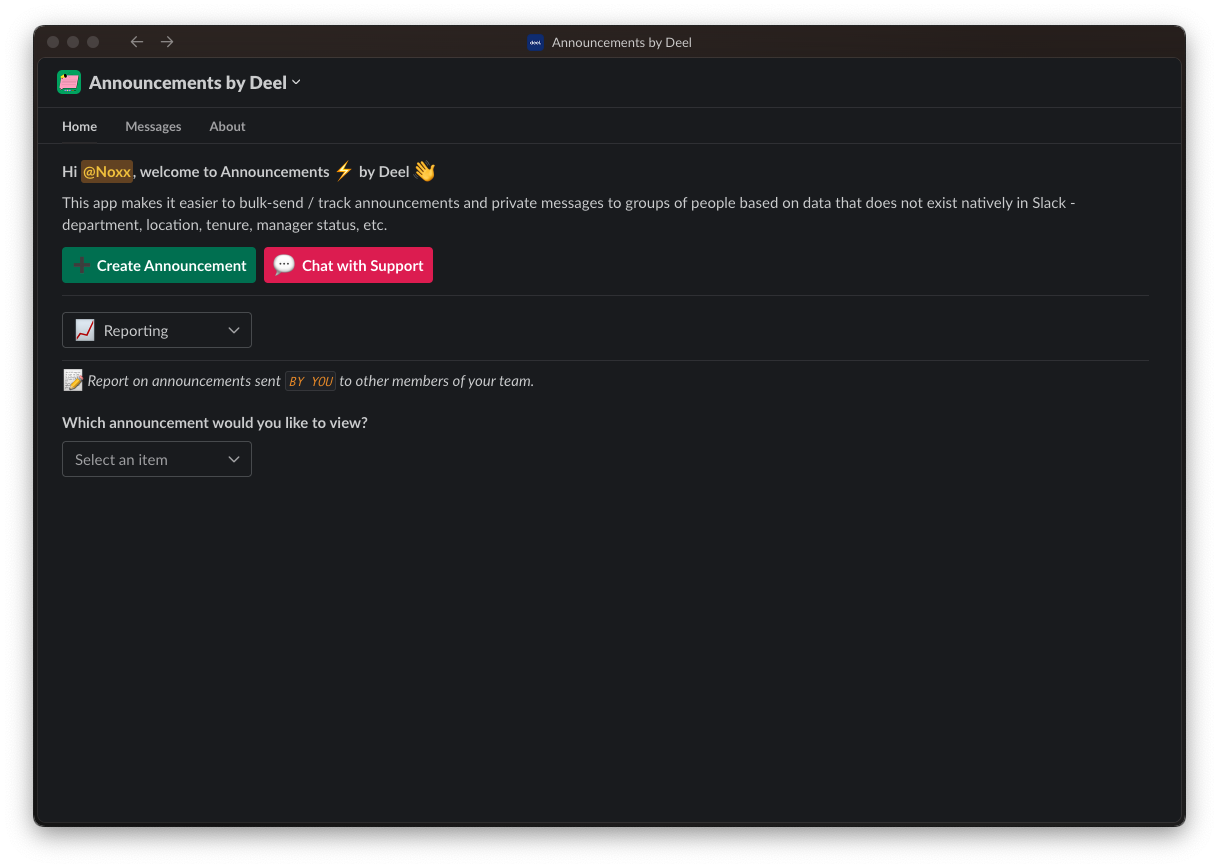 After selecting a report, you will be able to view the report breakdown along with the recipient list. You will also have the option to view the announcement as it was sent.