The Connections by Deel plugin helps teams to connect and forge stronger relationships with Watercooler Topics, Interest Groups, and Meetup Roulettes. 
How does it work?
The plugin allows you to create relevant groups by crowdsourcing team interests through surveys, which automatically create Slack channels that help to cultivate a stronger culture.
Get teams chatting with pre-made topics, from food and travel to pets and music. 
Helps teammates break the ice and strengthen bonds with meetup roulettes, an intelligent system that pairs teammates from similar groups or teams on a weekly basis.
How to set up Interest Groups, Watercooler Topics, and Meetup Roulettes
Please review the video and follow the steps outlined below to set up and use the Connections by Deel plugin:
✅ Step 1
Crowdsource your team's interests and automatically create groups or Slack channels for those interests through surveys.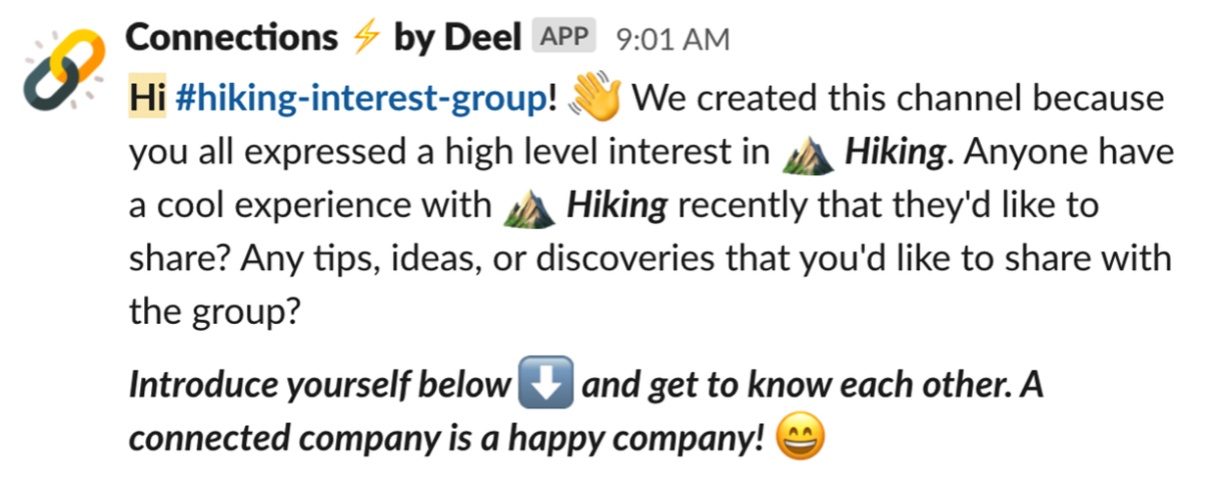 ✅ Step 2
Share your Watercooler Topics in a channel of your choosing to help spark a conversation.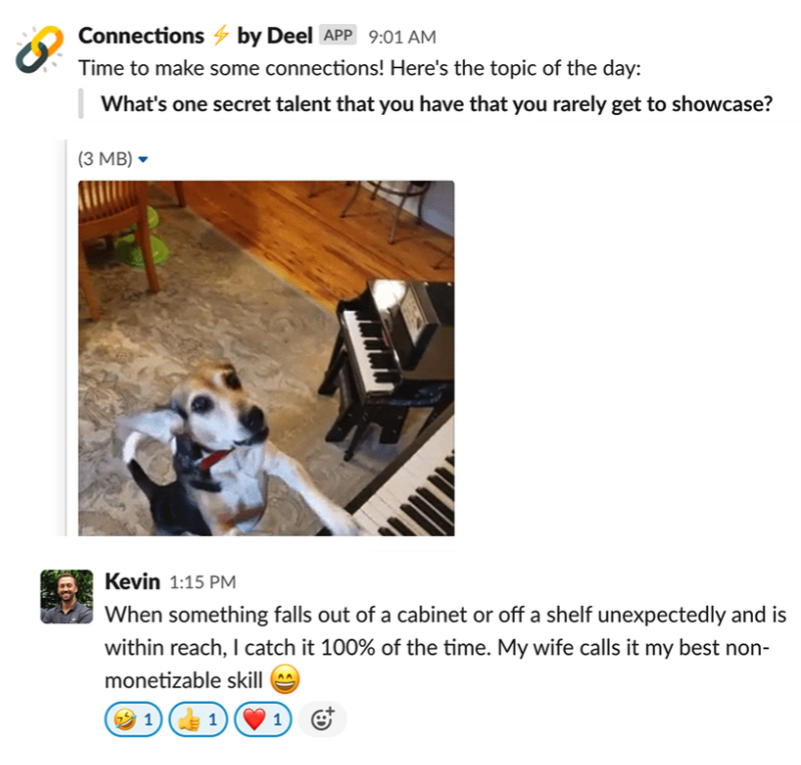 ✅ Step 3
Use Meetup Roulettes to introduce teammates and help them get to know each other.