Use the Time Off by Deel plugin to streamline how you and your employees request, track, and review time off usage without leaving Slack. 
How does it work?
You can use Time Off by Deel to:
Centralize time off requests and approvals by allowing employees and managers to coordinate seamlessly in Slack.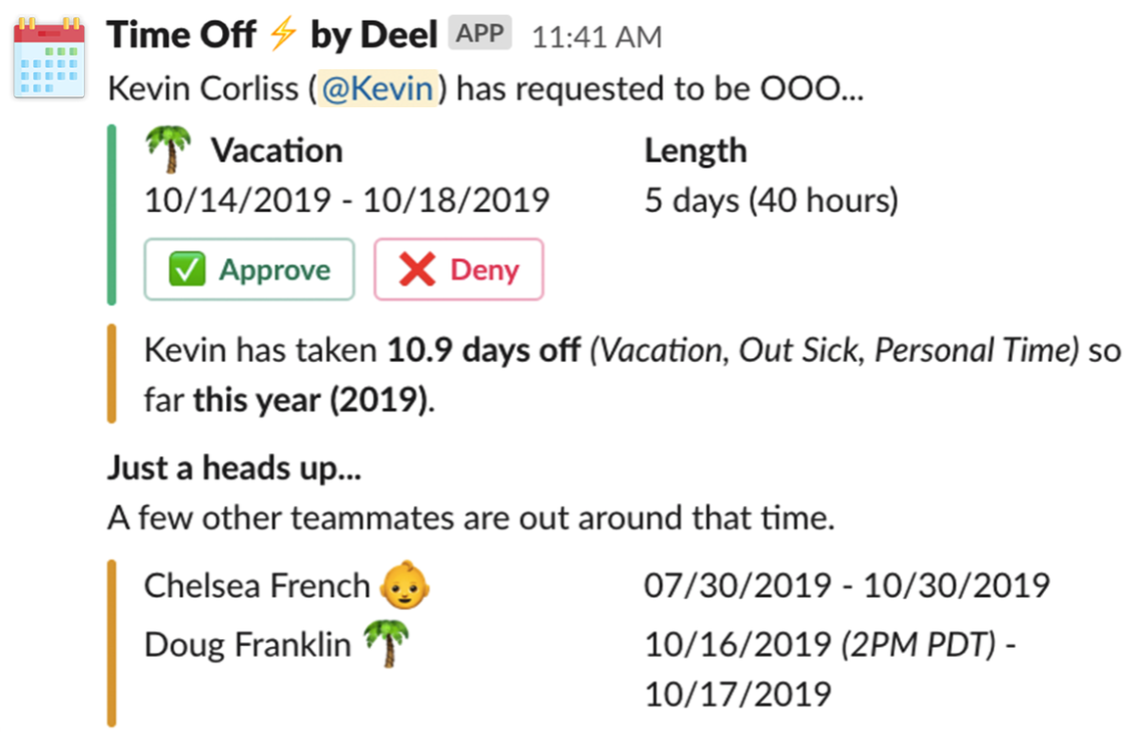 See who's out in any channel at a moment's notice.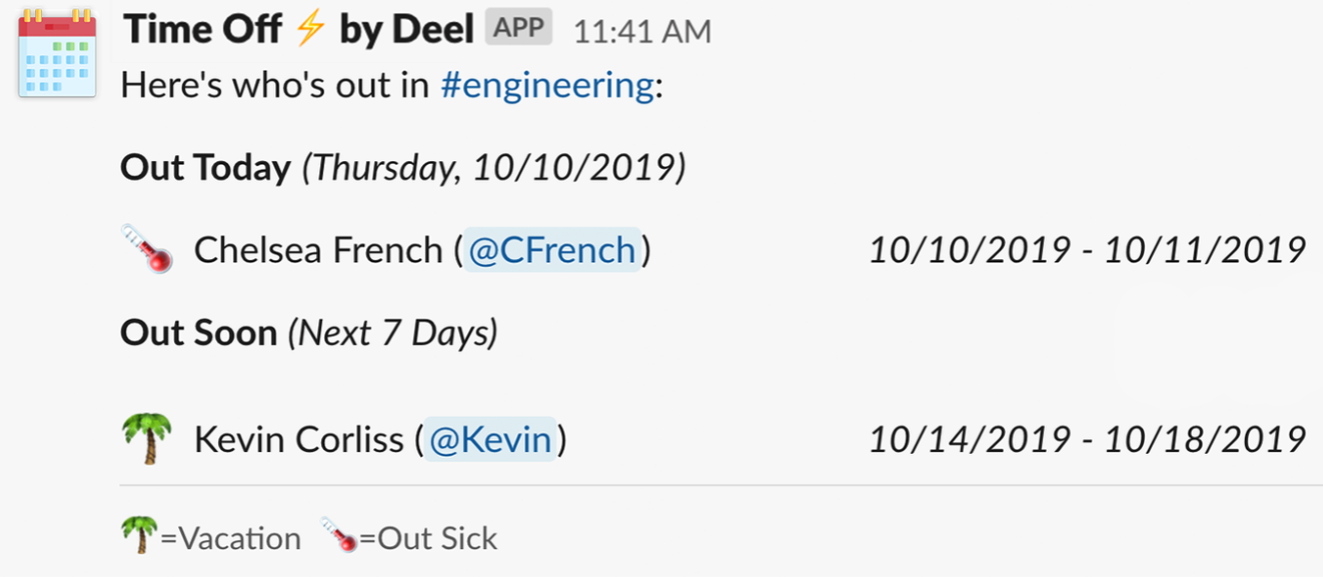 Hand off tasks and responsibilities before leaving.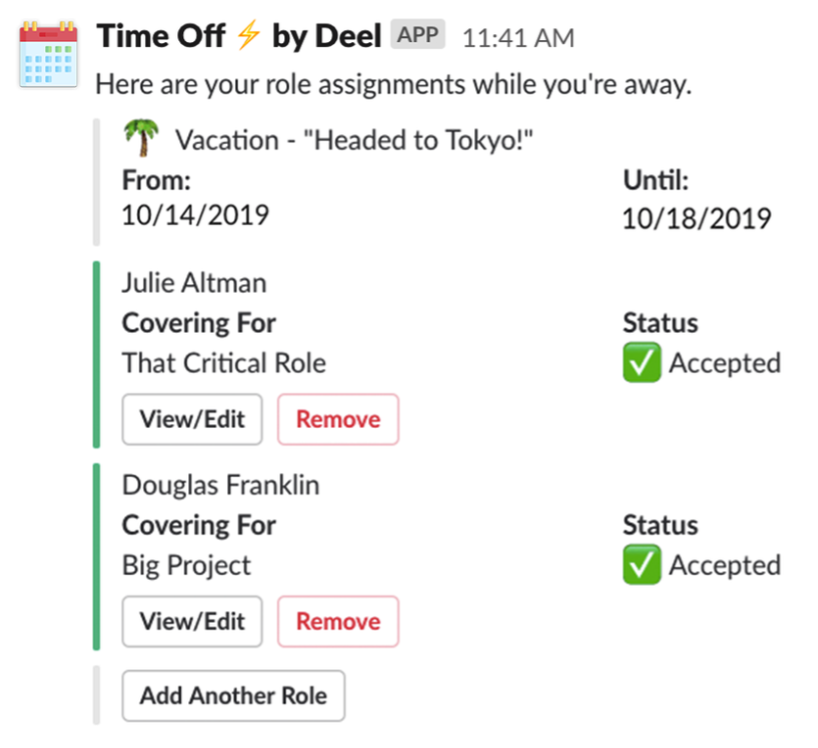 Download reports for your team directly from Slack.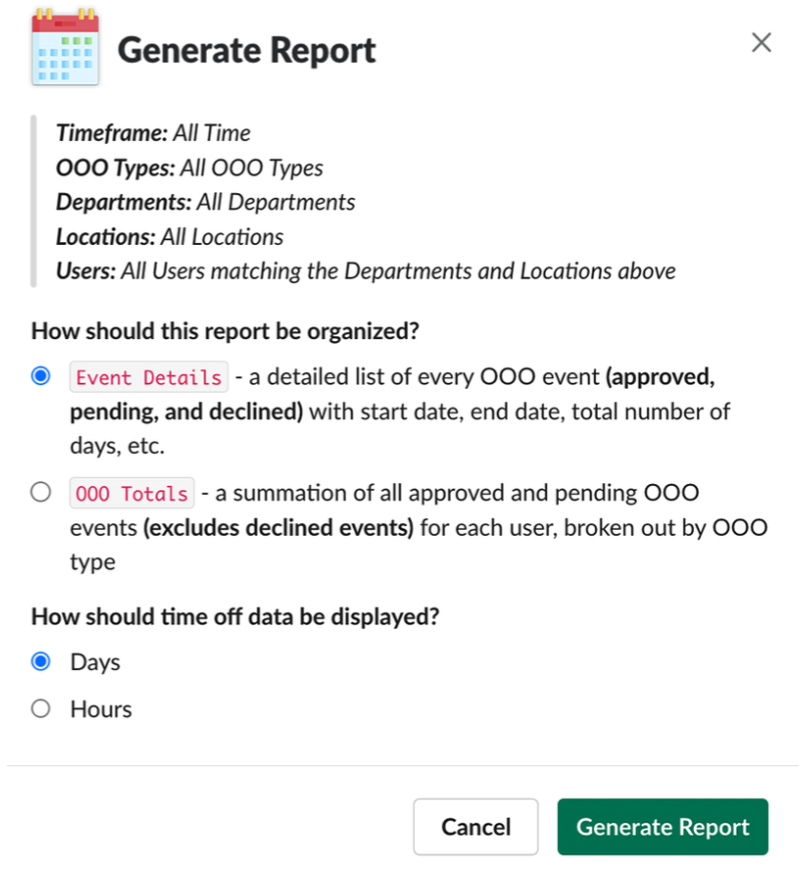 How to set up the Time Off by Deel plugin
Please review the video below for information on how to set up and use the Time Off by Deel plugin: