This article explains how to initiate termination or resignation for a PEO Employee, commonly known as "offboarding".
Before you begin:
Please review our article on Mutual Termination Agreements, which is a common practice that enables an employer to terminate an employee while minimizing the risk of litigation.
Scheduling a Termination Request
✅ Step 1 – Select the employee you want to terminate
Go to the People tab on your Homepage and select the employee.
From the employee's profile or contract details page, select Schedule Termination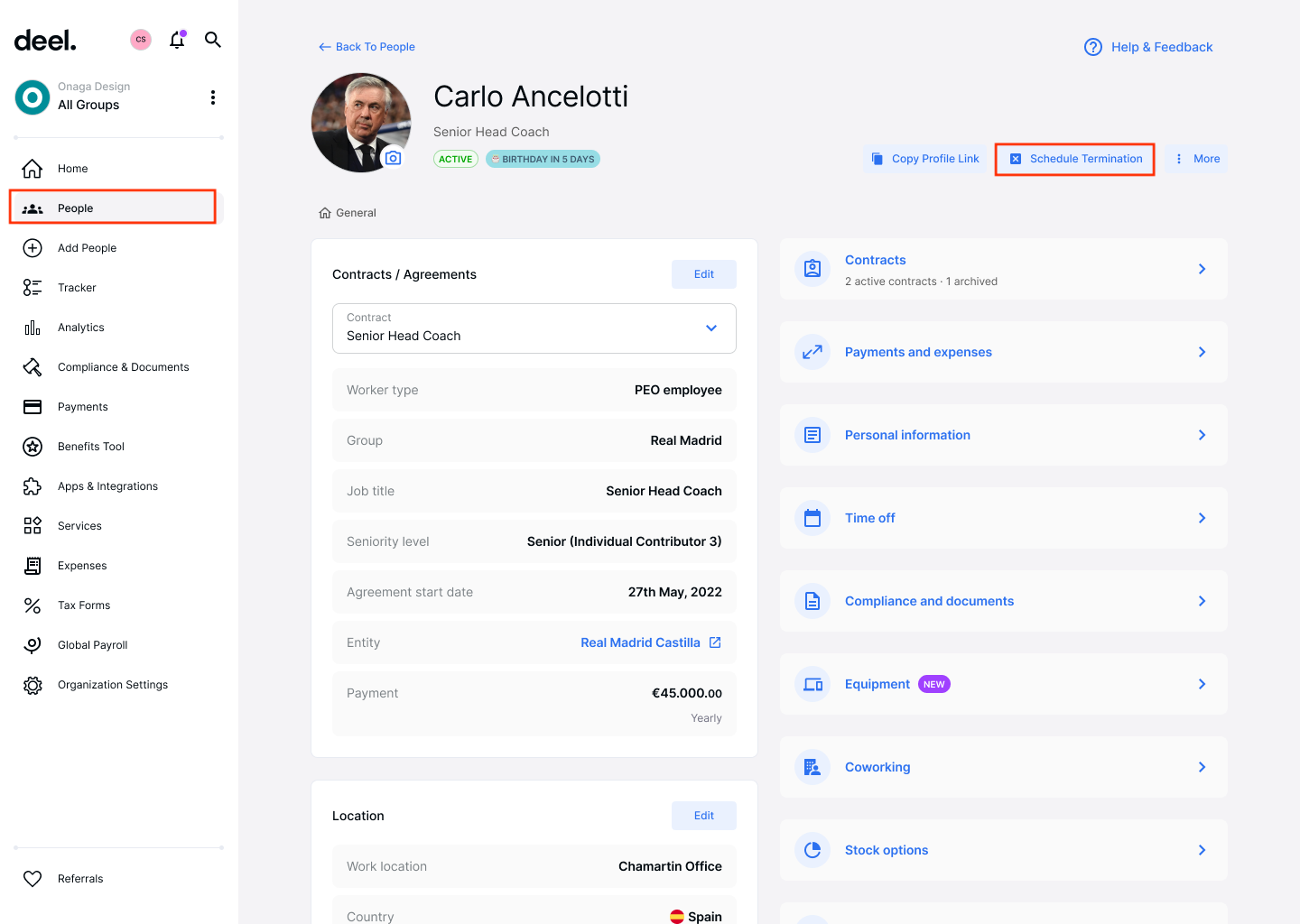 ✅ Step 2 - Fill in the Termination Details 
 In the contract ending page, Select the Ending type, add the reason for termination, and select the desired end date. 
✅ Step 3 - Click on Request
After filling in the termination details, click on Request.
Our team will then review the termination request and will notify you of the next steps.

Once the termination request is approved, the employee's contract details page will reflect that their contract is ending.