With Custom Fields, Deel HR clients can create customized fields in their Organization Settings to complement their worker information in the system.
Custom fields enable the client to collect information from their workers, filter which country or worker type sees a particular field, and set a field for a Contract or a worker profile.
Clients can also edit and configure the fields they create.

For workers, fields are collected as part of their onboarding checklist and edited in the worker profile or contracts.
In this article:
How to create customized fields
How to create custom fields
✅ Step 1 – Select the (1) Organization Settings tab and then click (2) Custom Fields
Click on Add Fields to begin customizing your fields.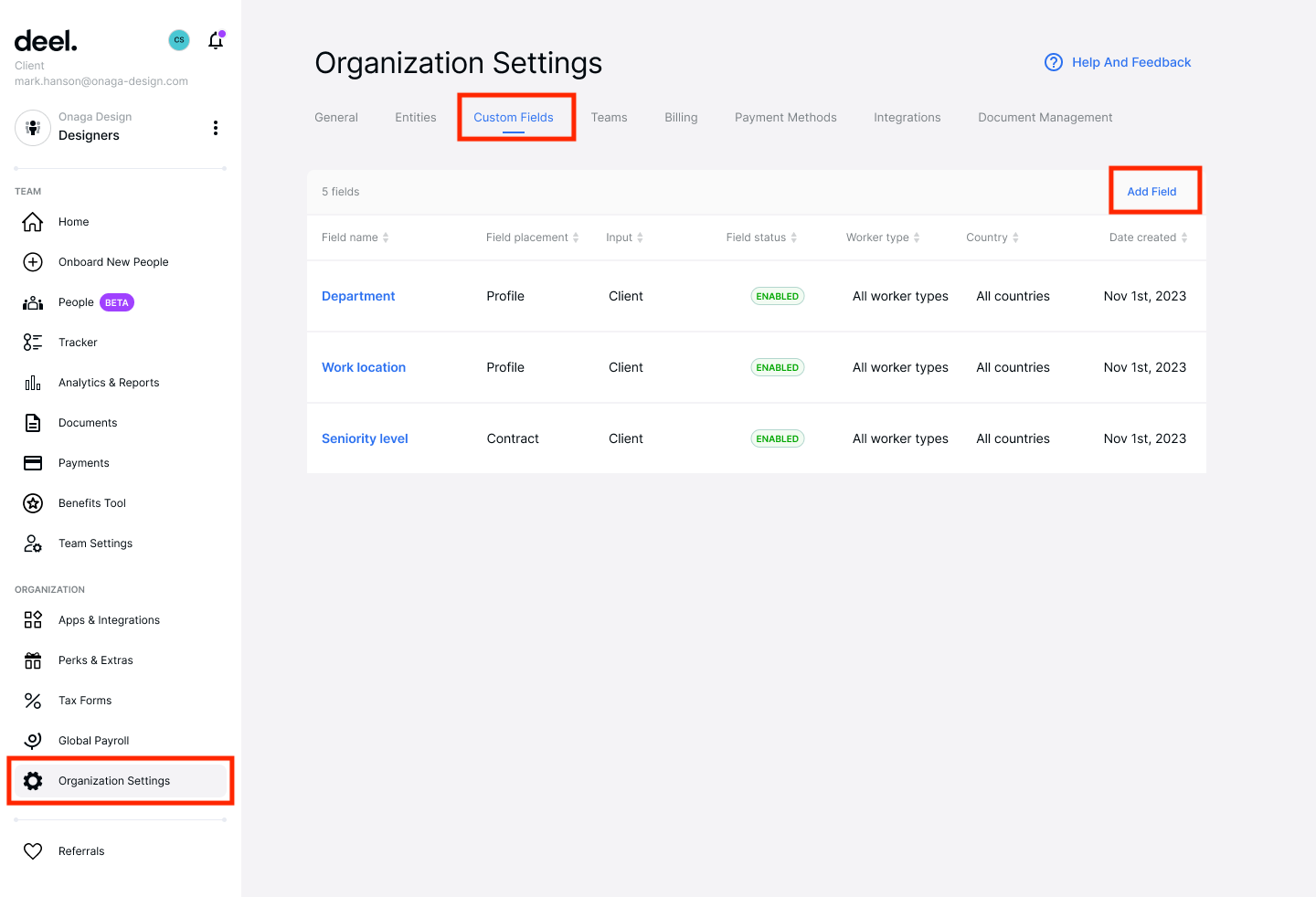 ✅ Step 2 – Add Field details
You can create a new field or add a field from the suggested list.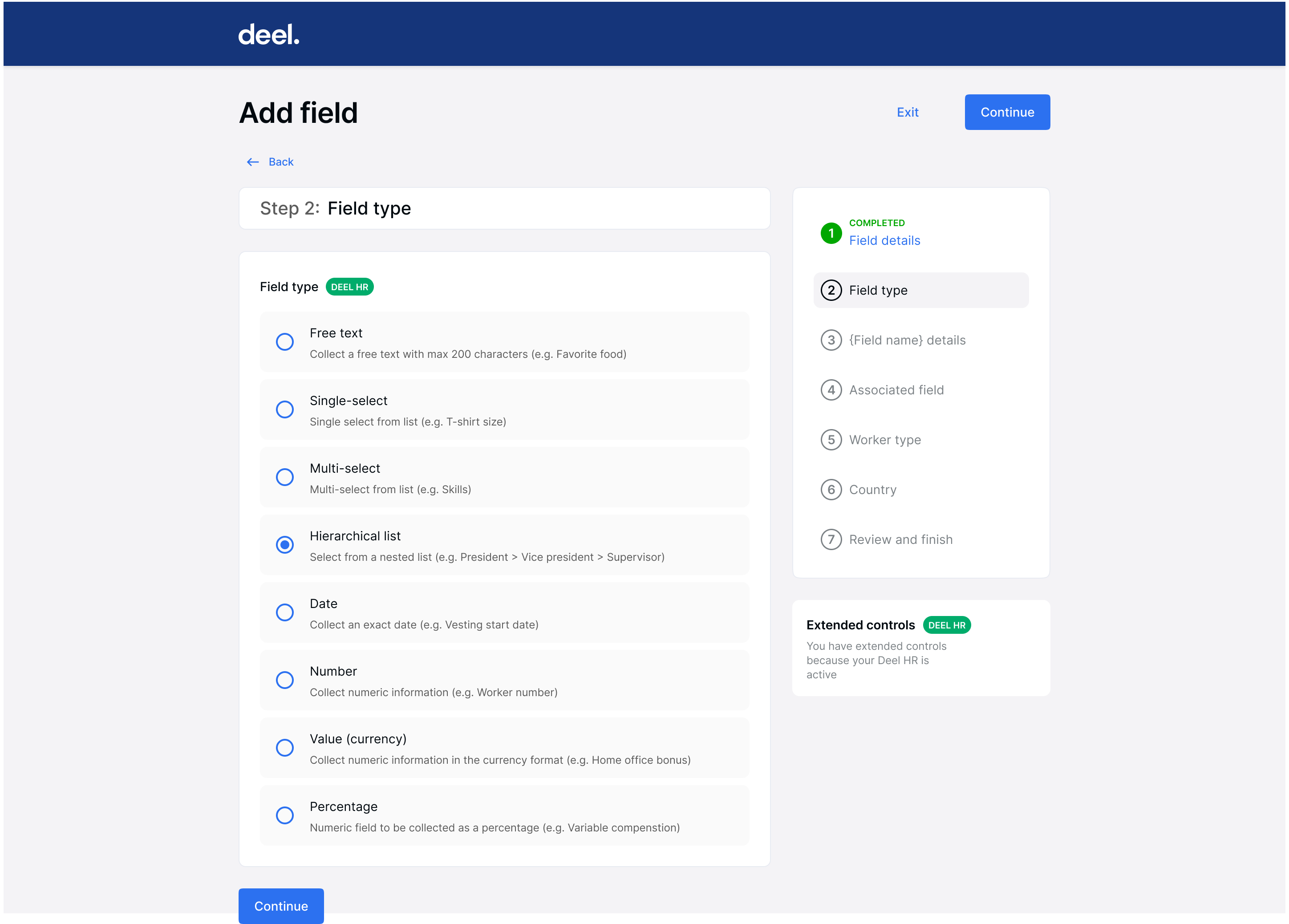 ✅ Step 3 – Add field types and worker types
Select the field type and worker type, click on continue.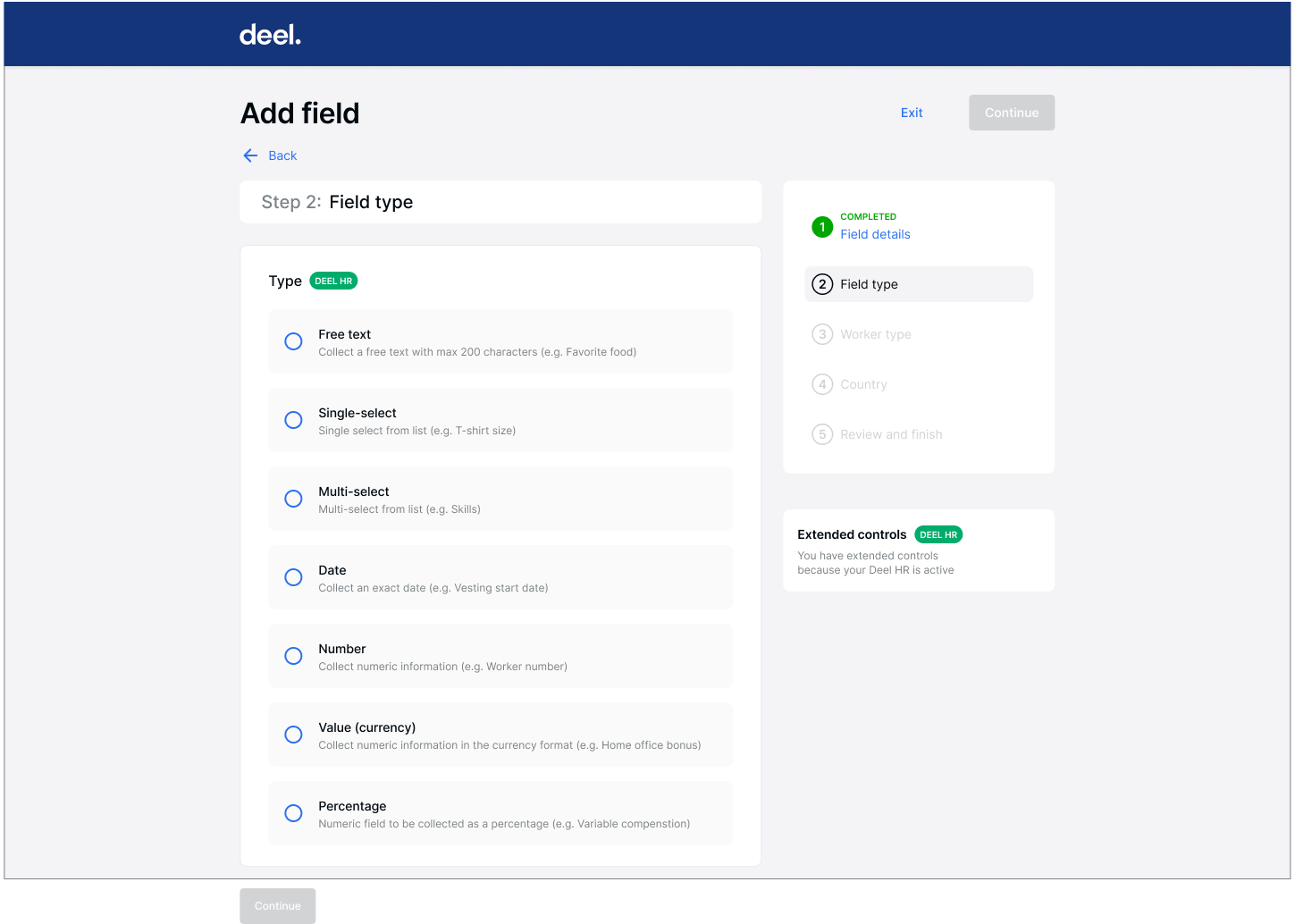 ✅ Step 4 - Add Country details
You can select if you want to apply the field for select countries or all countries.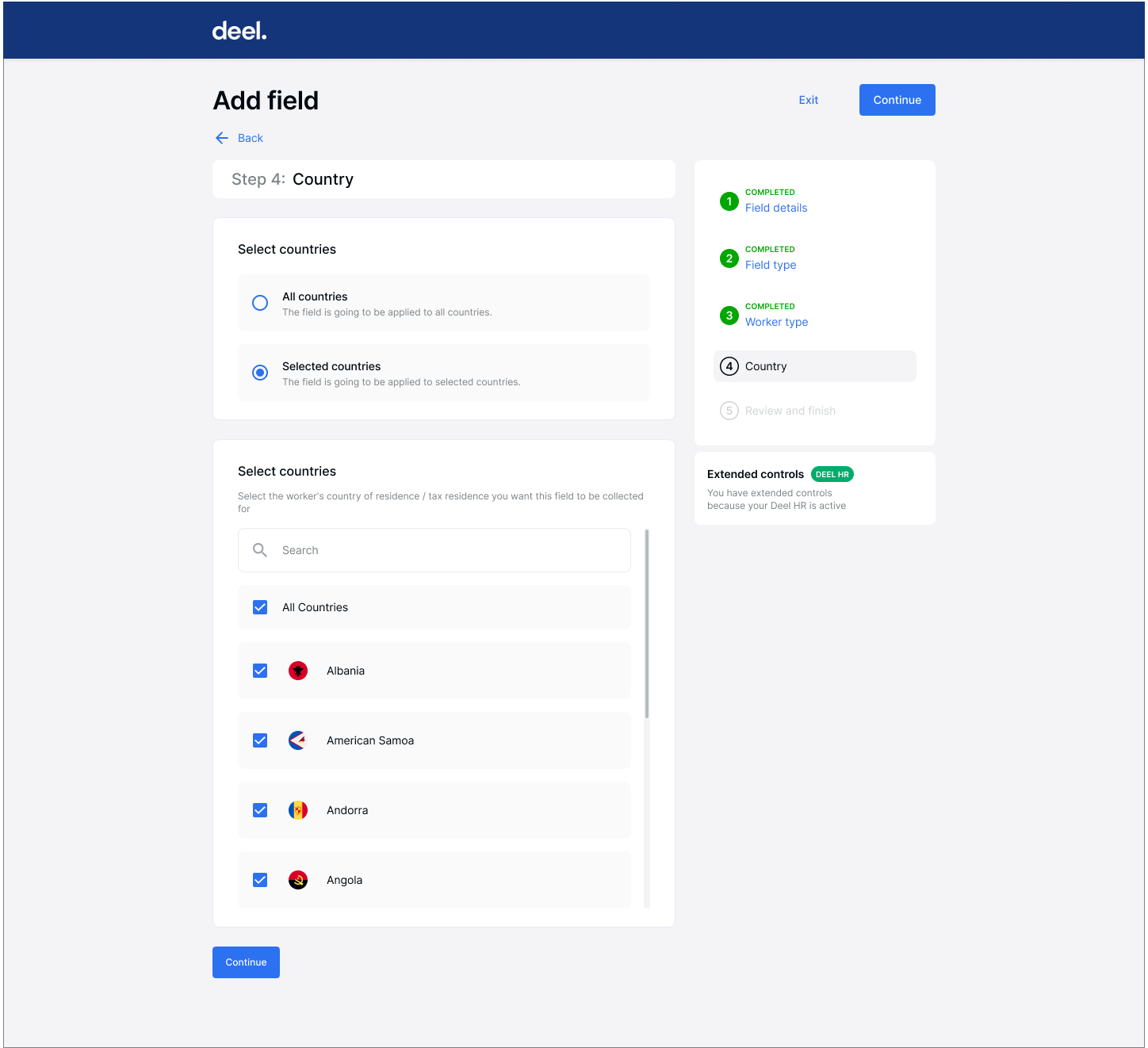 ✅ Step 5 – Review and click on Finish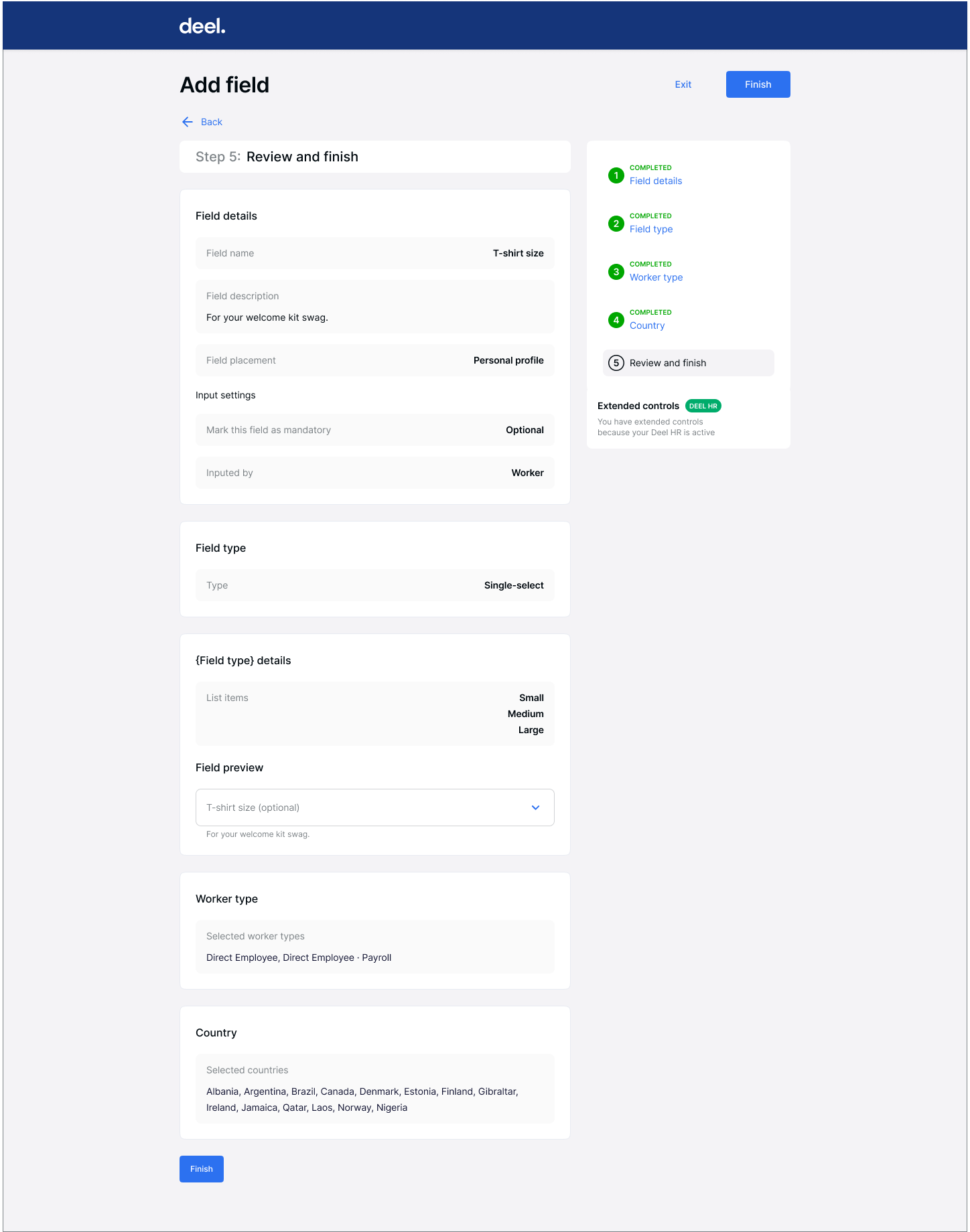 You can now view your custom fields in the Organization Settings tab under Custom Fields.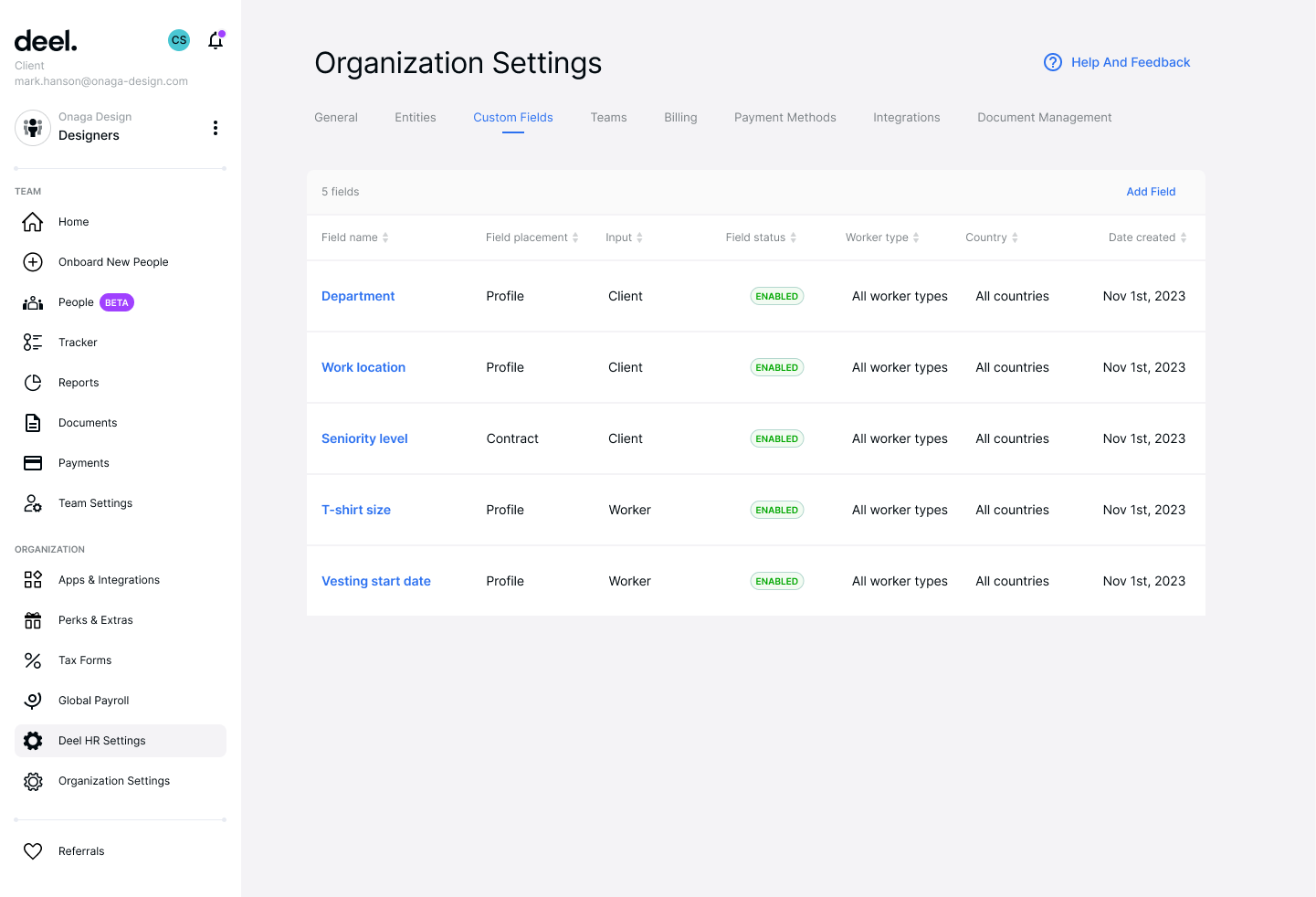 FAQs
[ACCORDION] What types of fields can I create using Custom Fields? 
A list of fields including language, percentage, currency, etc is supported by the Custom Fields. This will allow you to create fields that can be used to collect information from your workers.
Additionally, you can also edit and configure the created custom fields.
[ACCORDION] How can I customise Default Fields?
You can customise the available fields like Seniority level, Job titles etc by selecting the desired field and clicking on Edit.
You can further customise the fields by either creating them manually or uploading a CSV file.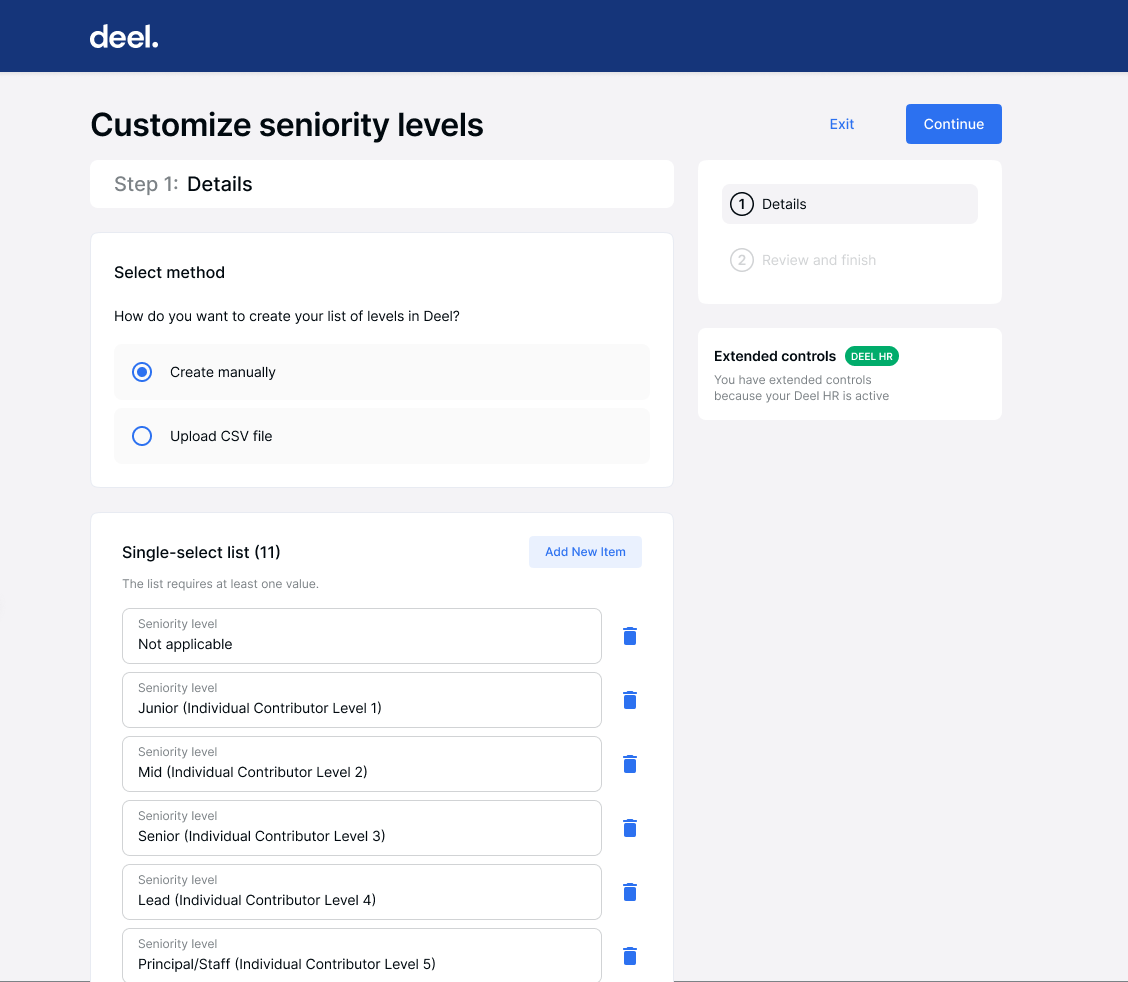 [ACCORDION] Can I disable Custom Fields when adding new workers?
Yes, you can disable the custom fields when adding workers. To disable a field, simply select the required field listed in the Custom Fields tab and toggle off the field.
[ACCORDION] How can I create cross-functional team roles using Custom Fields?
You can create and select roles within a team to create cross-functional teams through the default Department field available in Custom Fields.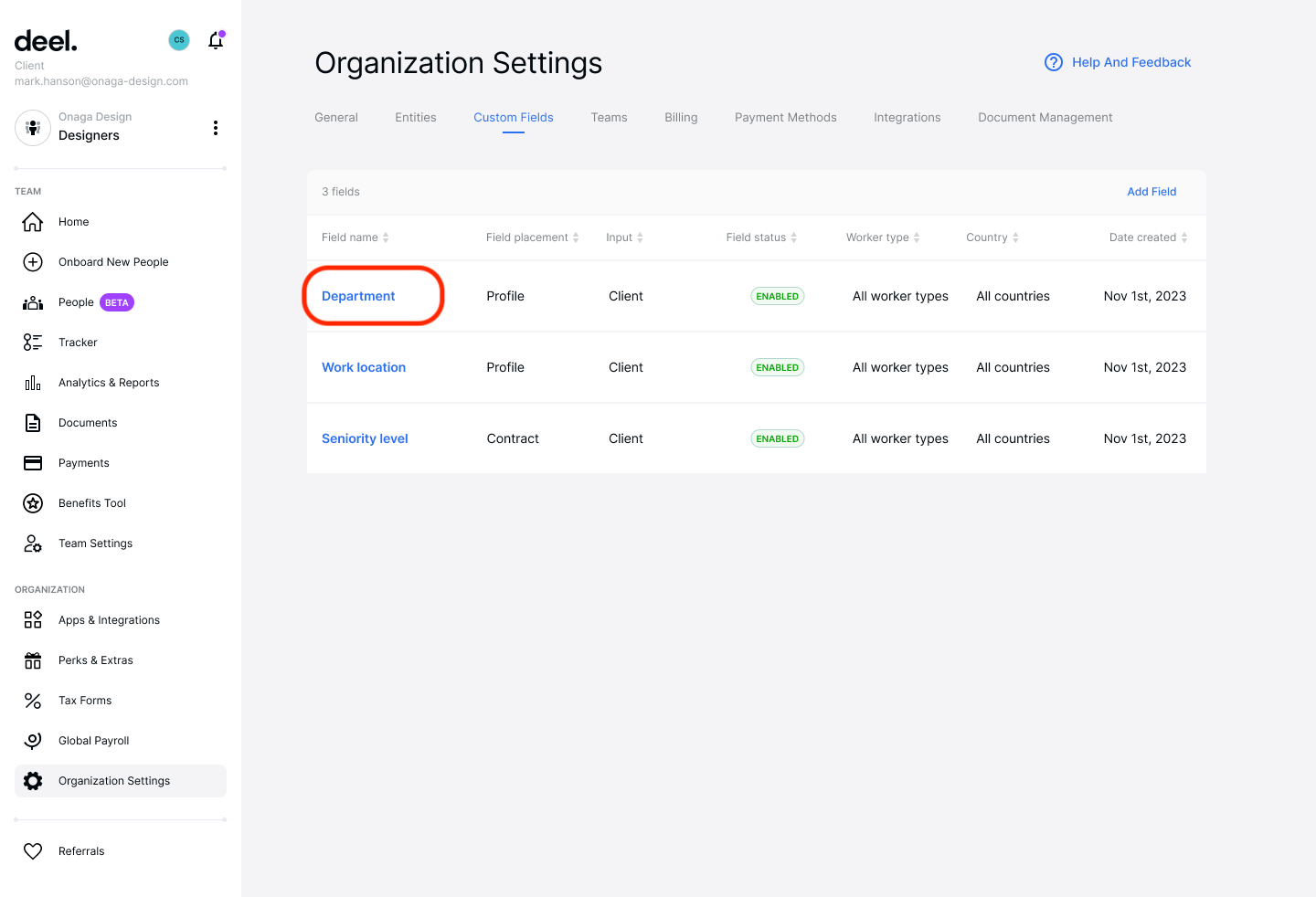 You can select from a list of available associate fields linked to a specific hierarchical field within the organisation or simply select edit to create your own fields.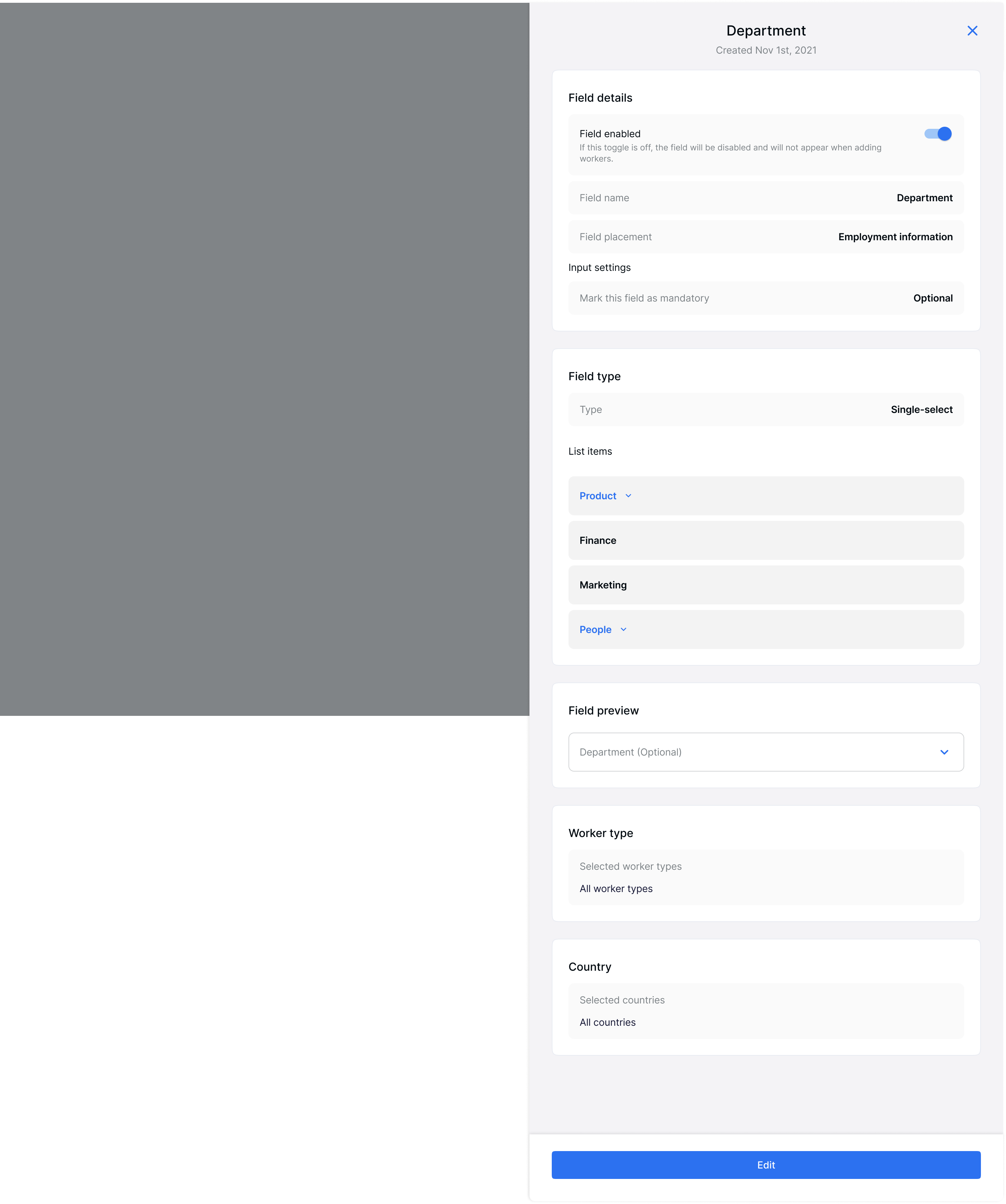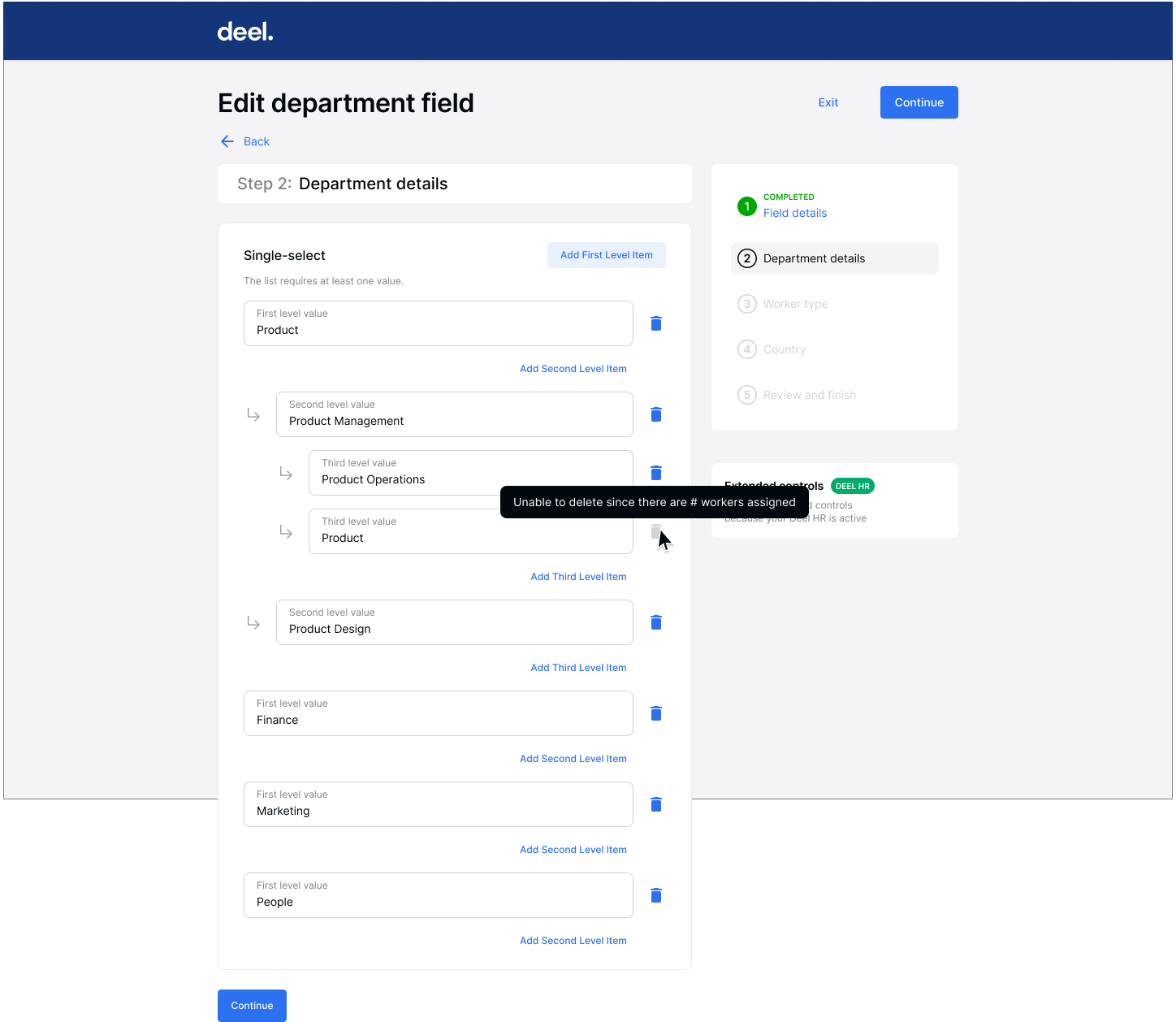 [ACCORDION] How can I assign multiple teams to a worker? 
You can create a Custom Filed to assign your workers to specific teams and choose roles within those teams.
Through this, you can assign multiple values within a hierarchical custom field to one worker to reflect your organization structure and organize workers into multiple teams and roles. 
✅ Step 1 - Add Field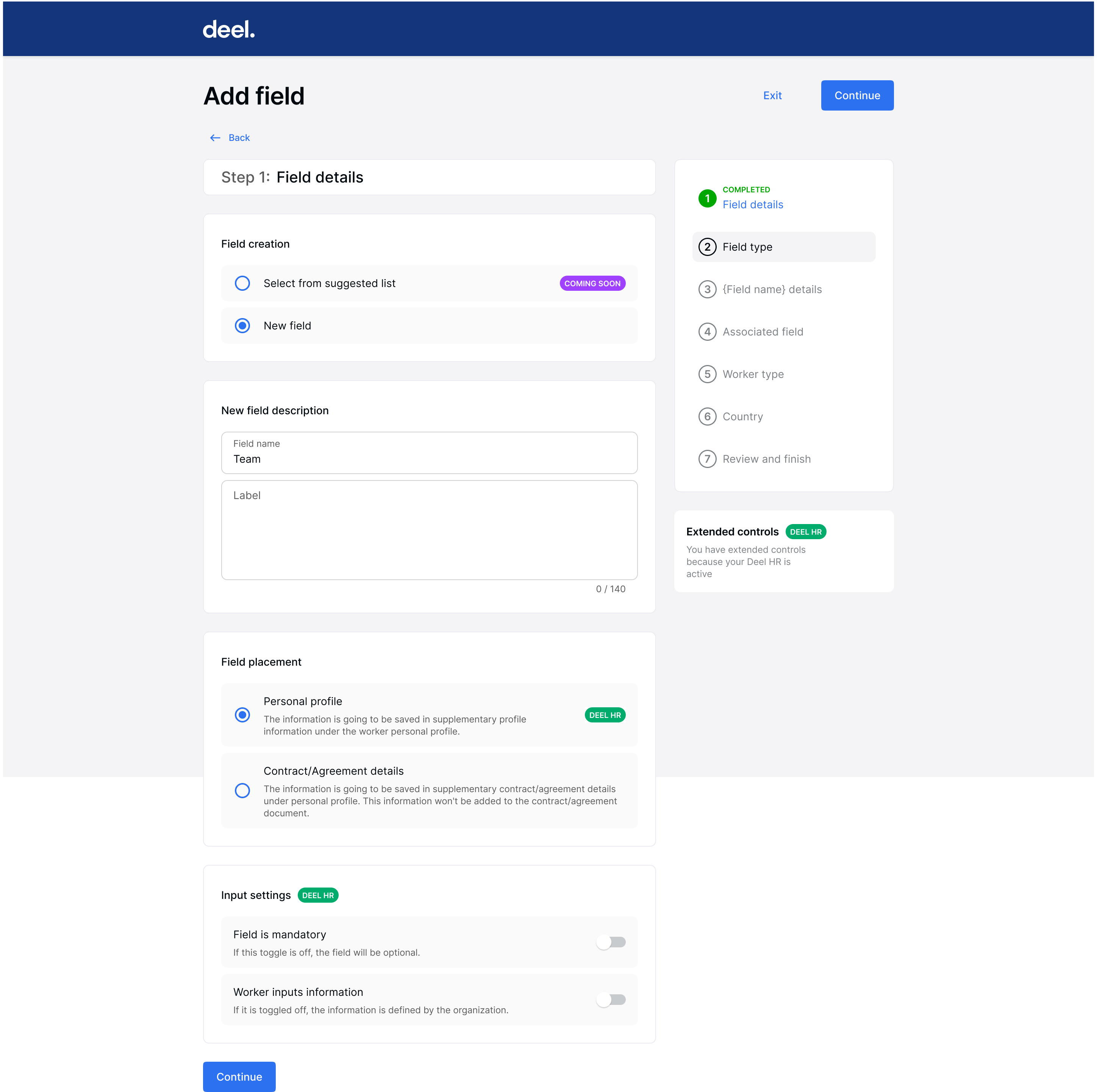 ✅ Step 2 - Select Hierarchical List in Field Types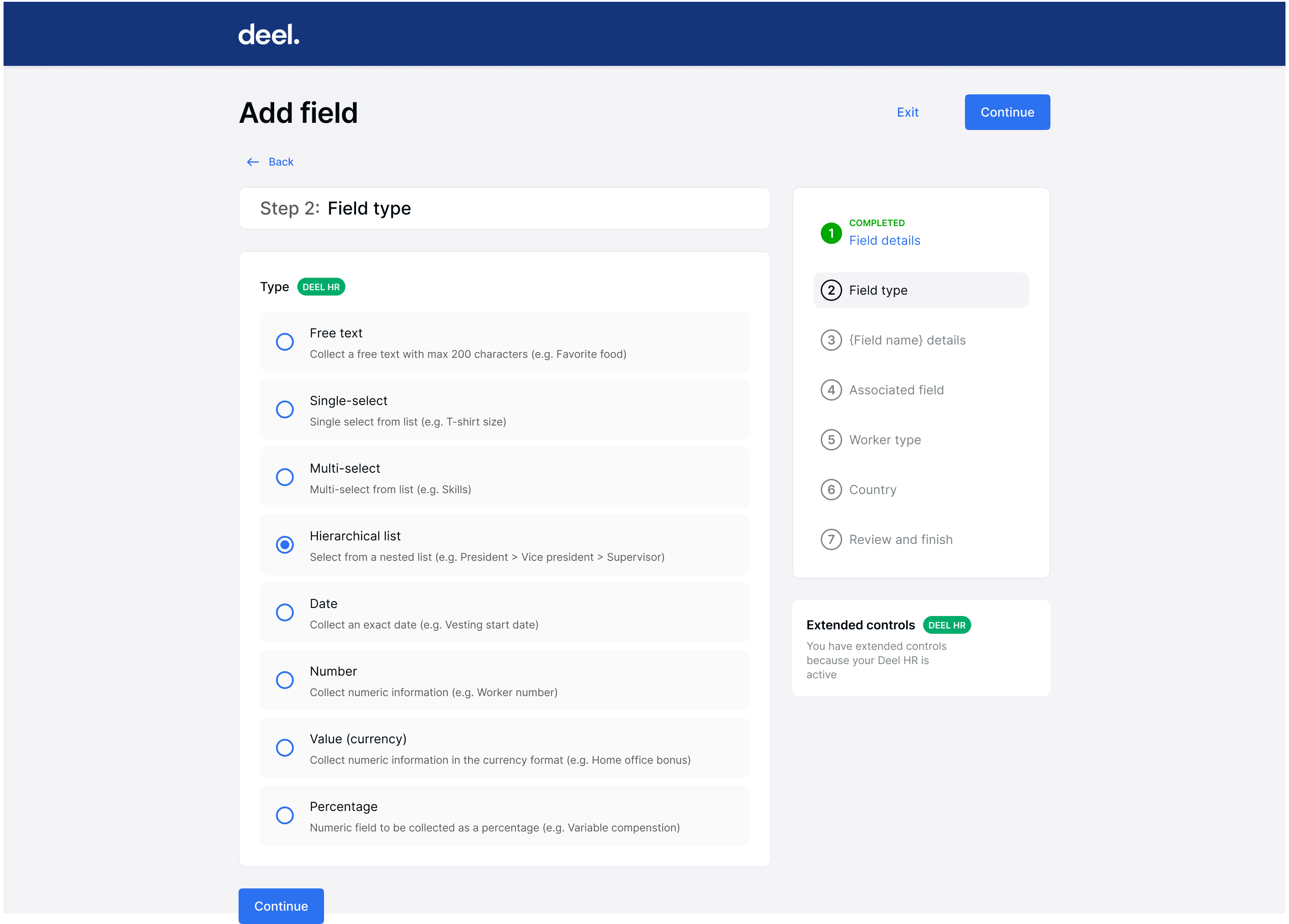 ✅ Step 3 - Enable Multiple Choice and create a Hierarchical List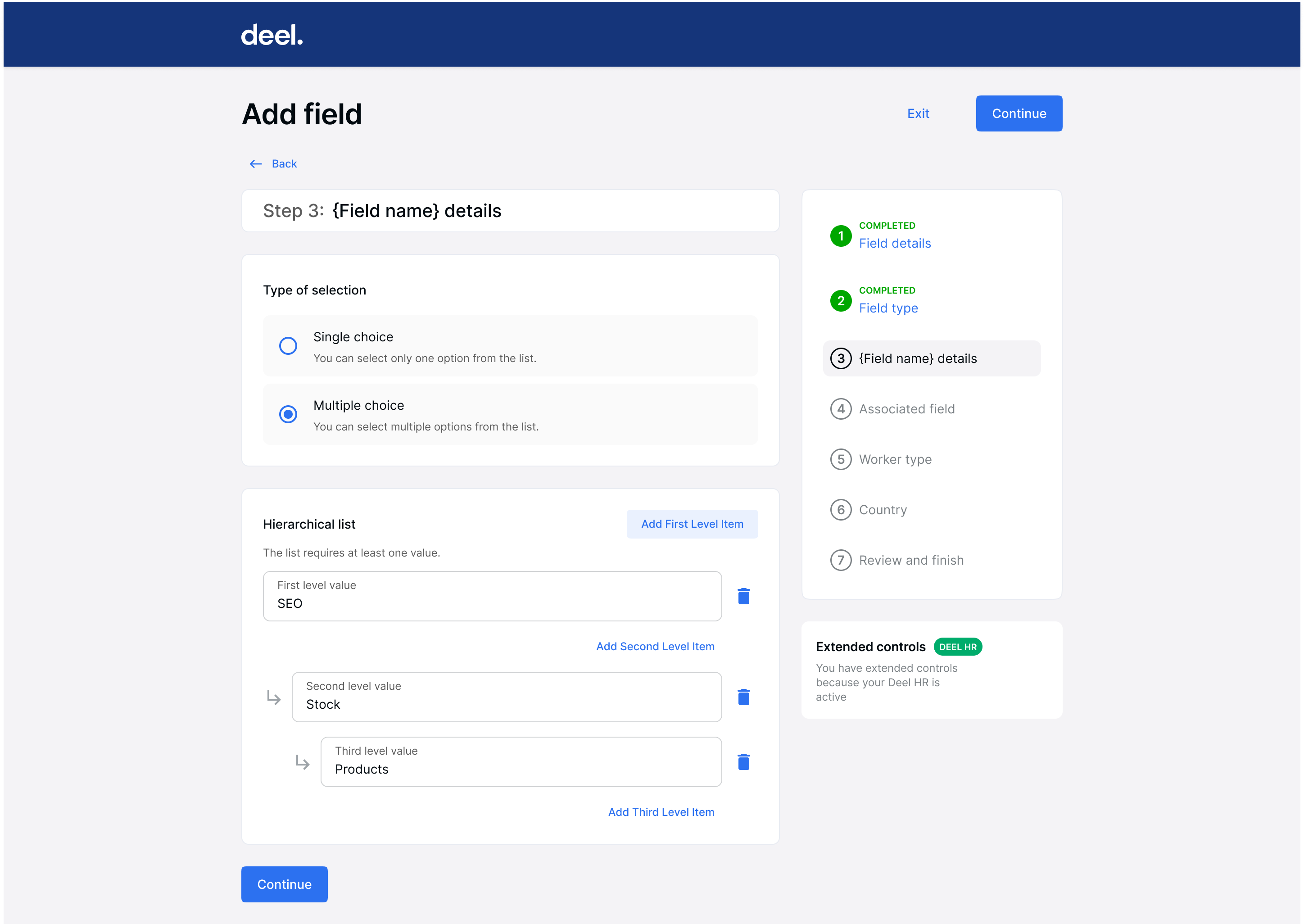 ✅ Step 4 - Toggle on the Associated field 
You can now enter Role as a Field name and add different roles for your workers as new items.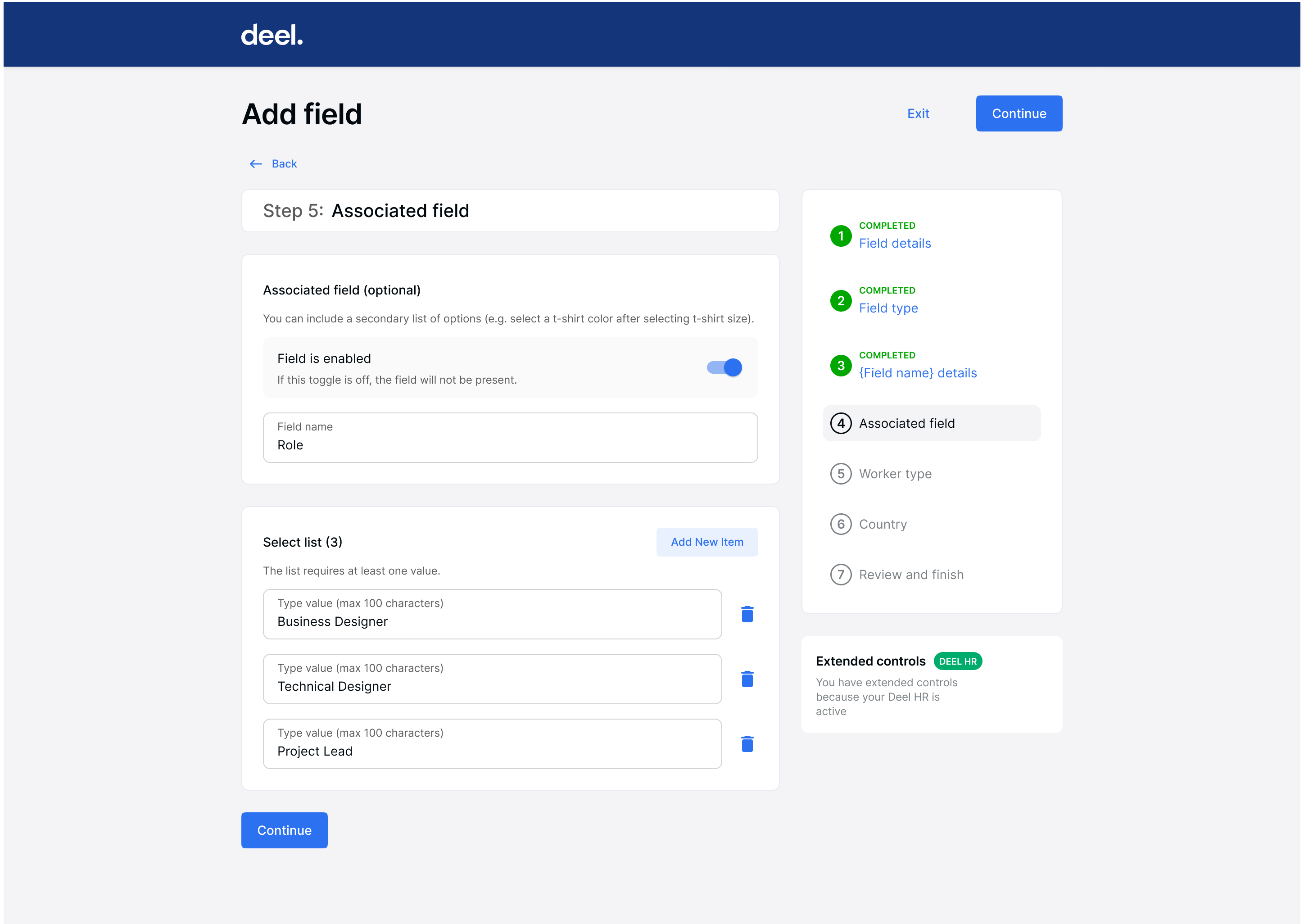 ✅ Step 5 - Add Worker Type and Select Country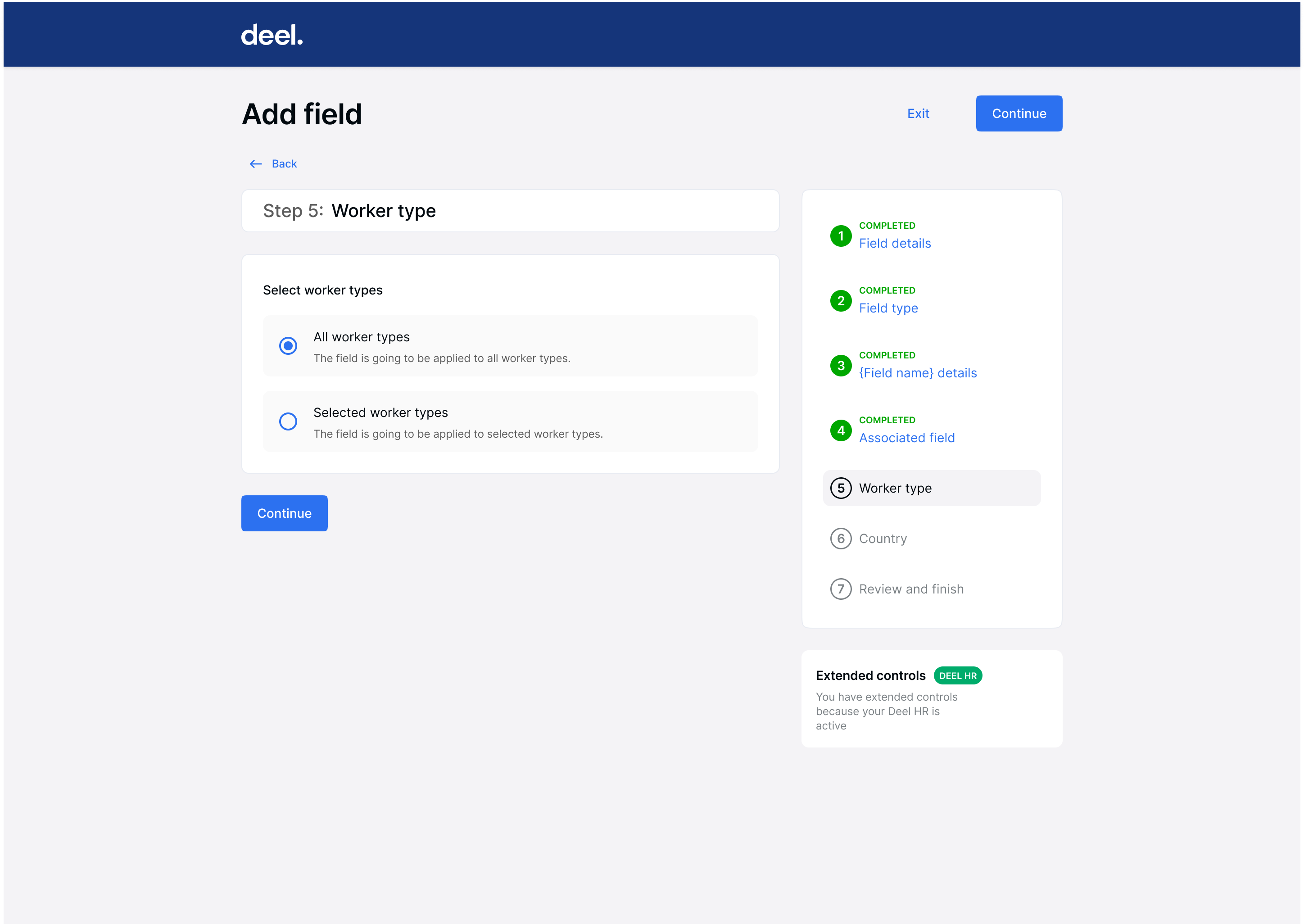 ✅ Step 6 - Review the Details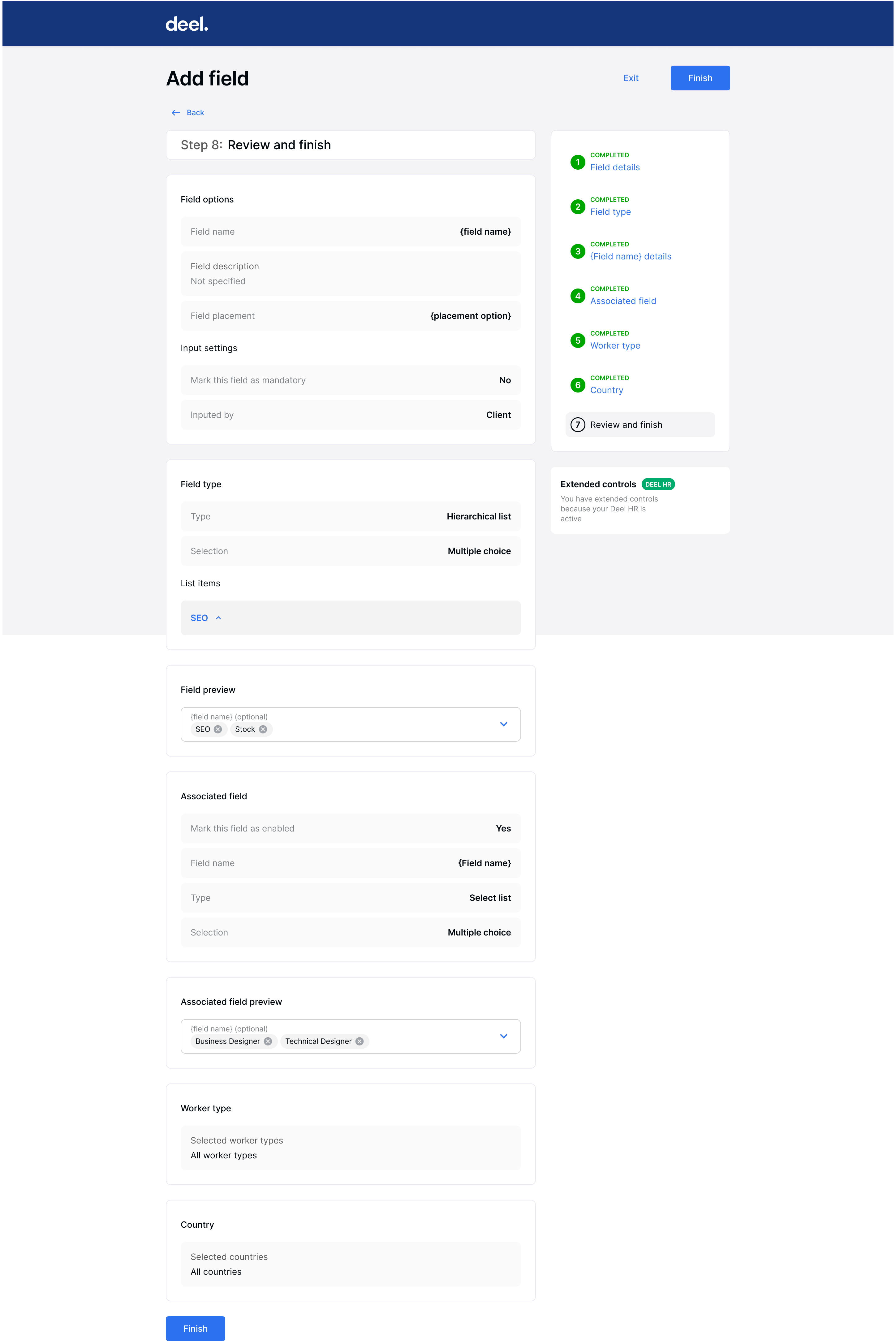 [/ACCORDION]